Celebrating Choctaw Culture through Student Stories and Displays
[html format="html" different_values="0"]
Big things happen in small communities! EAST students at Poteau KTC in Oklahoma recently premiered an exhibit and stories created in collaboration with the Choctaw Nation of Oklahoma and LeFlore County Museum at Hotel Lowrey. As part of MoMS' Stories: YES program, students used the exhibition Key Ingredients as inspiration. They interviewed Chief Gary Batton, storyteller Joe Perry, and Dr. Ian Thompson about Choctaw culture. After speaking with these experts and conducting extensive research, they found that modern Choctaw culture endures through the key ingredients of "Faith, Family and Culture," the title of their new exhibit at the Museum.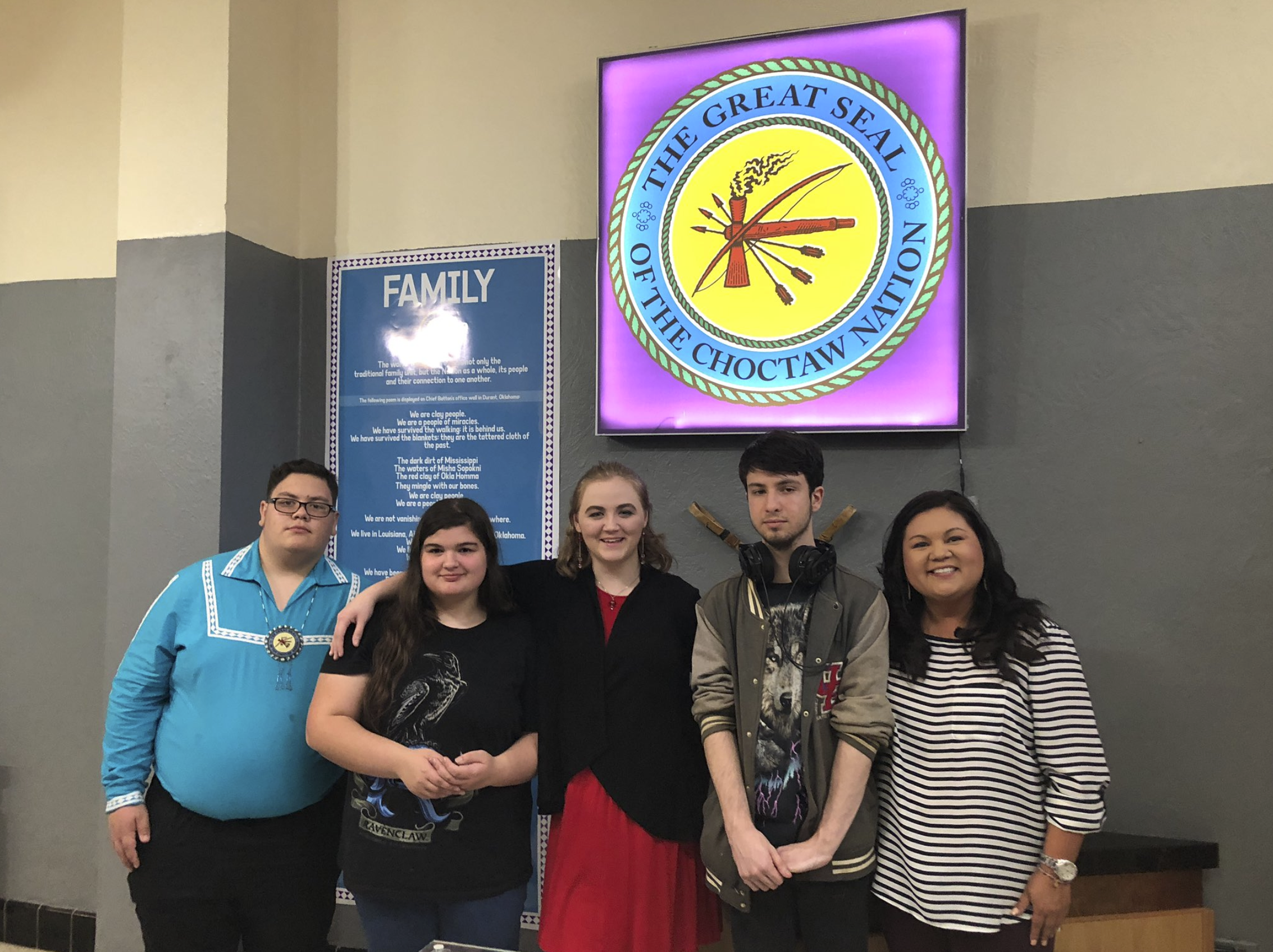 The student project team consists of Sanam Bhakta, Lilly Campbell, Logan Freeland, Andrew Liddell, Dany Morales, Josh Neal, Angela Shaw, Savannah Smith and Samm Woodruff. Guided by EAST facilitator Kelly Falkner, students were assisted by several additional organizations such as the Choctaw Nation Museum, making this project a true community collaboration. Check out the digital stories below or visit the exhibit through June:
Buffalo and The Choctaw
Joe Perry on Faith, Family and Culture
Nan Awaya Heritage Farmstead
Chief Gary Batton
The Supernatural by Joe Perry
EAST (Environmental and Spatial Technology Initiative) is a STEM program where students learn how to drive projects about things they're interested in. Stories: YES is made possible with internal Smithsonian funds through the Youth Access Grants Program. The collaboration between MoMS and EAST provides an opportunity for rural students to deepen connections to cultural heritage and local history.
#KeyIngredients #students #StoriesYES #family #traditions #Oklahoma #Choctaw
[/html]