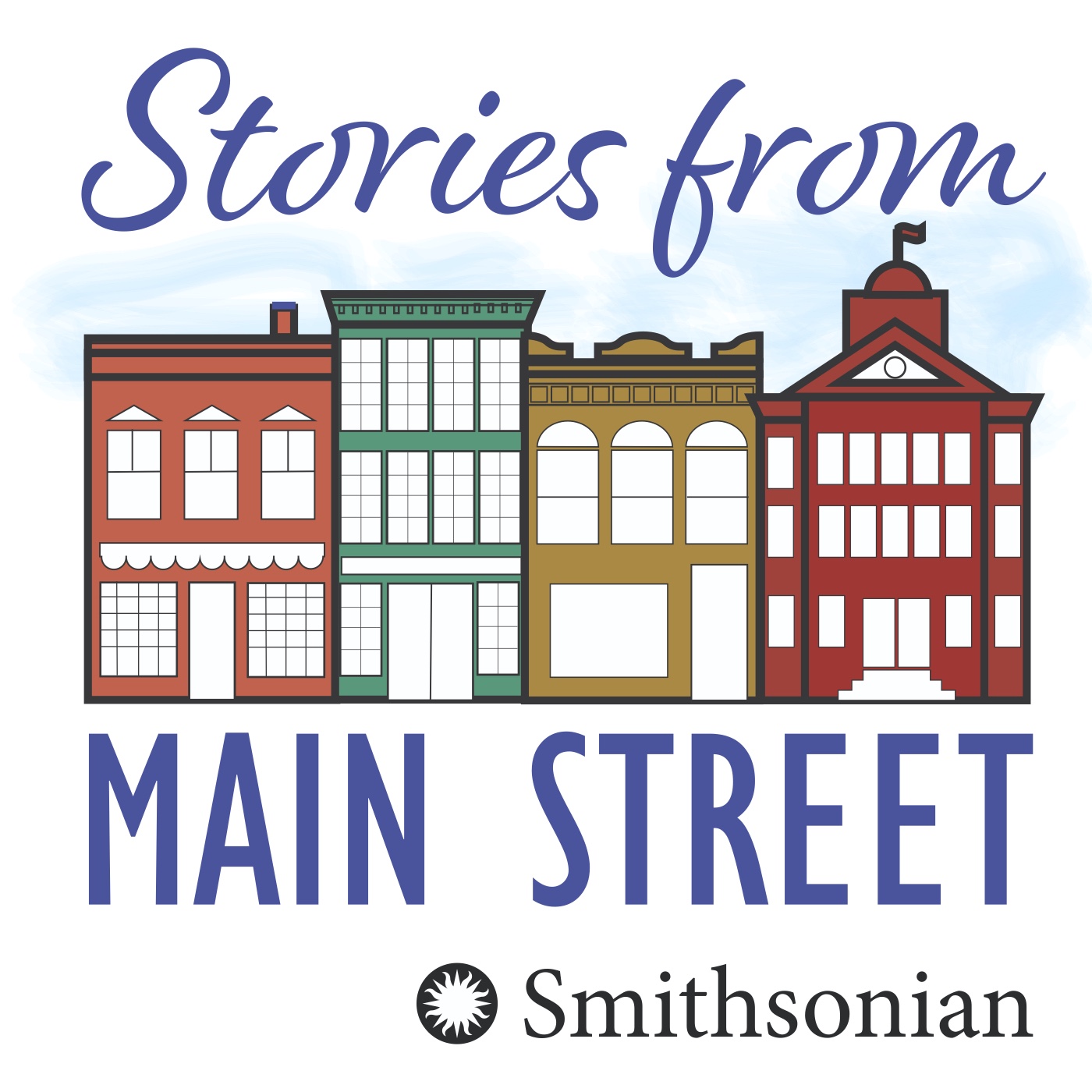 Smithsonian's Stories from Main Street Podcast Now Available
MoMS is excited to announce that its new podcast Smithsonian's Stories from Main Street is coming soon! Inspired by all of the amazing stories that rural Americans across the country have shared with the Stories from Main Street program since its start in 2011, MoMS was delighted to develop this new podcast that shines a light on the culture of rural communities. This podcast is all about rural Americans and their amazing towns, and their connections to the content of Museum on Main Street exhibitions.
Everybody has a story to tell. The Smithsonian's Stories from Main Street podcast shares the authentic voices and stories of people from small towns and rural communities across the United States. Gathered by MoMS and its partners and venues in towns everywhere, the stories featured in these curated episodes are raw, and real, and provide a unique window into the ever-changing, multi-faceted and diverse nature of America. Listen in and hear the patterns and connections in the stories—there may be differences between the miles, but there are probably a lot of similarities, too.
The first season takes inspiration from the many Americans who have shared stories during Water/Ways' travels. The episodes dive into an essential biological and natural resource of life—water. Listen to stories that reflect water's impact on work and play, in agriculture and landscape, and in personal experience and memory. Your host for this six-episode journey will be Hannah Hethmon, an expert podcast producer and host of her own podcast Museums in Strange Places, who helped us curate an incredible array of stories from diverse voices into a beautiful look at Americans' connections to water.
Be sure to check your favorite podcast platform for the Smithsonian's Stories from Main Street podcast, available now!