Buffalo and the Choctaw, Oklahoma
As told by EAST Students at Poteau KTC
Poteau, Oklahoma
Story Narrative: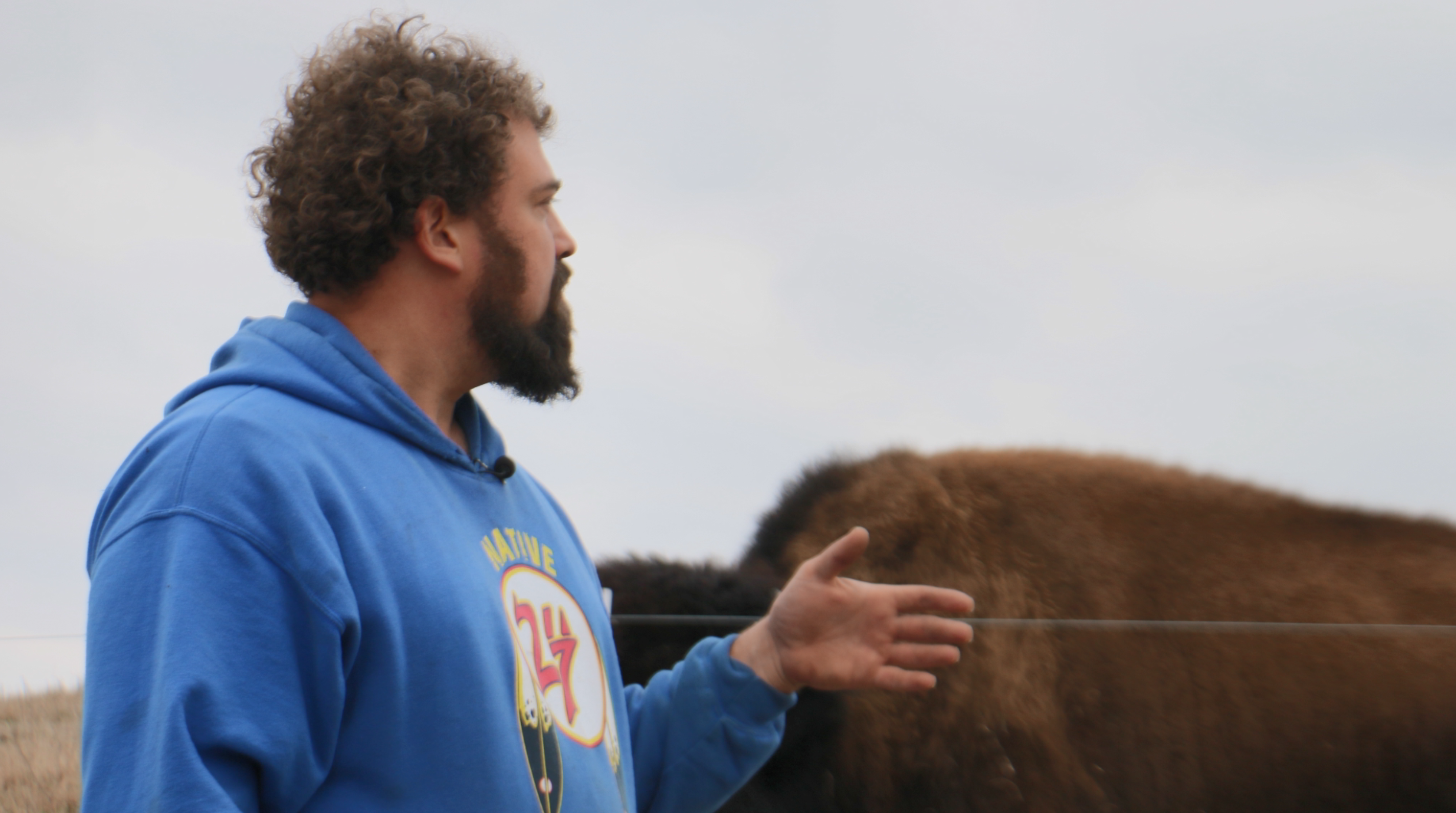 EAST students at Kiamichi Technology Center in Poteau, Oklahoma interviewed Dr. Ian Thompson to learn about the significance of buffalo to the Choctaw Nation. In addition to creating this story for MoMS' Stories: YES program, they also developed an exhibit at the LeFlore County Museum at Hotel Lowrey with support from the Choctaw Nation of Oklahoma. Read more about the project on our blog.
Speaker 1: Buffalo, or "yvnnvsh" were very important during many times in Chaktaw history.
Speaker 2: [:04] There once was 60 million buffalo in the country, but over hunting and poaching forced them into near extinction. Their population reached as low as 500. Currently, the buffalo population is around 400,000 thanks to conservation efforts.
Speaker 1: [:18] Buffalo can run 40 miles an hour and jump 6 feet without a running start.
Speaker 2: [:24] There is a use for every part of the buffalo, so that nothing goes to waste. It was a way of respecting the animal.
Speaker 1: [:30] When the animal is slaughtered, the hide is saved, the brains can be used to tan the hide, the tendons from the legs and back are used to make bow strings. The horns and bones are used to make many different tools.
---
Asset ID: 8541
Themes: Crossroads, Native American, family, food, Key Ingredients, faith, natural history, Stories: Yes, students
Date recorded: 2019
Length of recording: 0:42 s
Related traveling exhibition: Crossroads: Change in Rural America
Sponsor or affiliated organization: EAST (Education Accelerated by Service & Technology) Kiamichi Technology Center, Poteau, Oklahoma
More information: https://www.museumonmainstreet.org/blog-node/celebrating-choctaw-culture-through-student-stories-and-displays