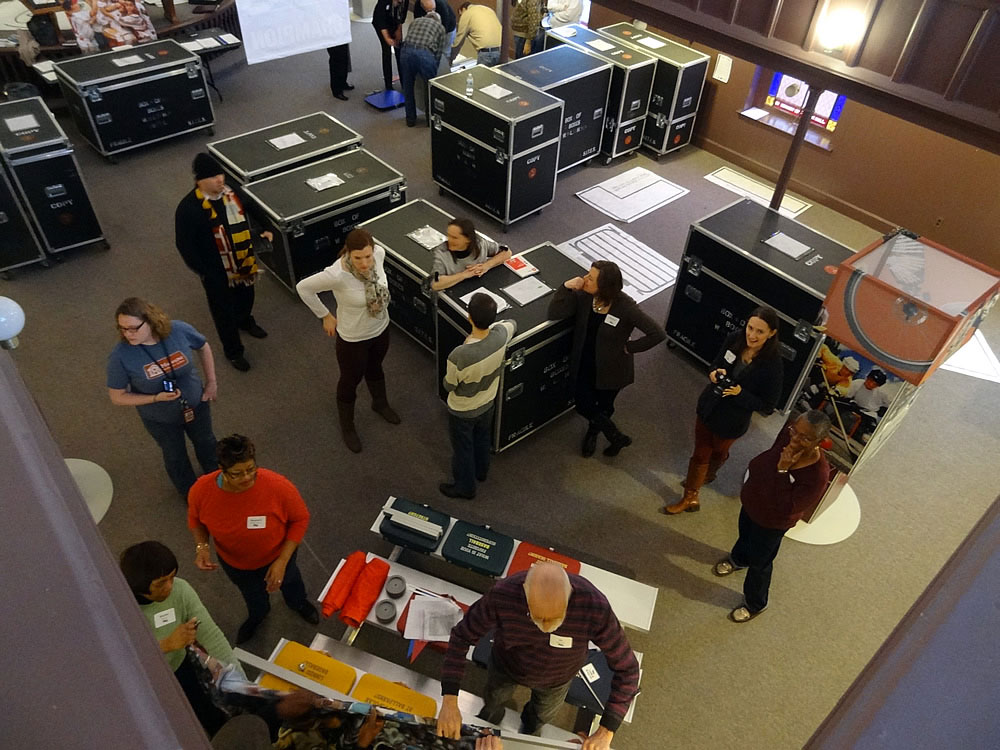 Host Venues and Council Partners:
Access Exhibitor Resources
Welcome host venues and state humanities council partners! You've come to the right place for information to support your Museum on Main Street experience.
Find it FAST: Need information now? Use these quick links to get to documents and instructions specific to your exhibition and your project role.
Crossroads
Voices and Votes
Water/Ways
Local Coordinator
State Coordinator or Scholar
Get even more information: Use this site's Resource Center to download additional support materials for local educators and for your organization. And, be sure to visit the Webinars and Videos page for more helpful tips.
Downloads
Videos
New to Museum on Main Street?
We offer traveling exhibitions to state humanities councils, that in turn, organize individual participation within those states.
State councils should contact Carol Harsh, Director, Museum on Main Street at 202.465.5267 or harshc@si.edu to book an exhibition.