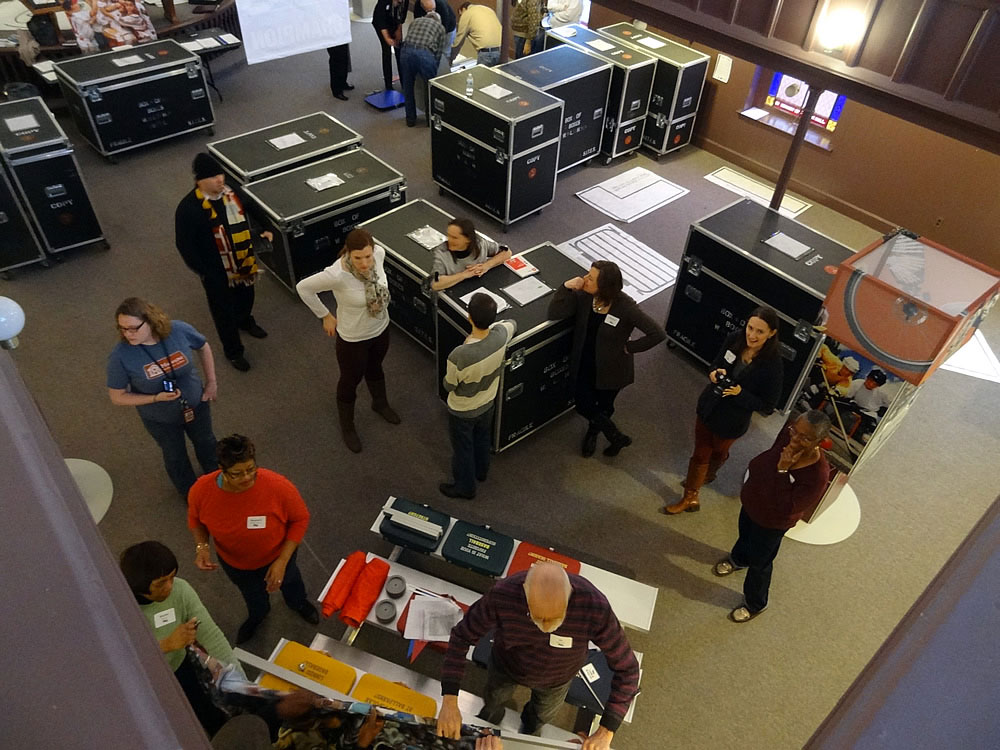 Host Venues and Council Partners:
Access Exhibitor Resources
Welcome host venues and state humanities council partners! You've come to the right place for information to support your Museum on Main Street experience.
Get information: Use this site's Resources page to search for support materials for state coordinators and local hosts, including documents and instructions for your specific MoMS exhibition.
Coming soon! Learn from the Network: Join the SITES Community Portal for access to community forums, special offerings, and behind-the-scenes information. Be an active member of the MoMS support community!
Resources
Portal COMING SOON!
New to Museum on Main Street?
We offer traveling exhibitions to state humanities councils, that in turn, organize individual participation within those states.
State councils should contact Carol Harsh, Director, Museum on Main Street at 202.465.5267 or harshc@si.edu to book an exhibition.