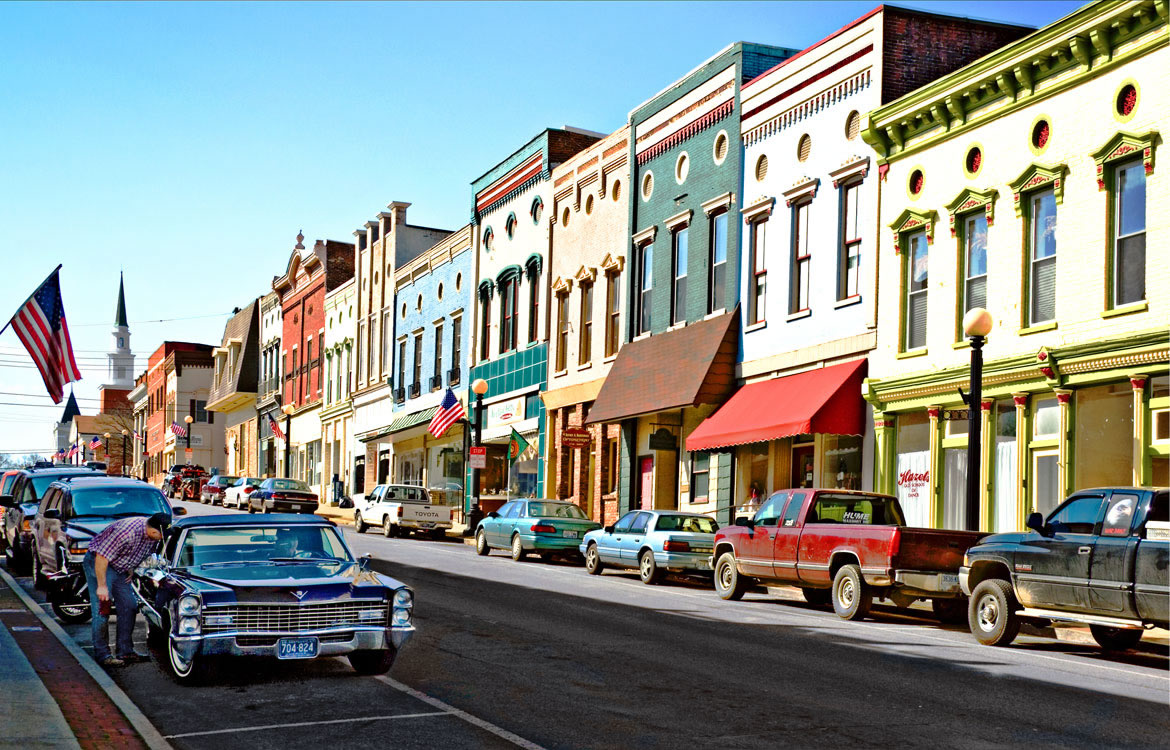 Our History
Museum on Main Street exhibitions and resources have traveled to more than 1,900 towns with populations of 500 to 20,000 across the country.
In 1991, 13 state humanities councils and the Smithsonian Institution Traveling Exhibition Service, conducted a survey of 100 small cultural institutions. This survey assessed the programmatic and exhibition preferences of rural museums, historical organizations and libraries and provided the basis for state humanities councils' ongoing collaboration with the Smithsonian that eventually developed into Museum on Main Street.
The survey concluded that:
America's small-town residents are often geographically, economically, and culturally isolated
Museums, libraries located in rural areas serve as community centers
Because of their central community roles, small museums are well positioned to offer public programs
Rural museums have limited budgets and insufficient staff
Relying on the results of the survey, Smithsonian designers developed a new exhibit format that earned a Presidential Design Award for Excellence--not only because it delivered high-quality content in a compact package, but also because it was tailored so precisely to the specific needs of resource-poor museums.
The first Museum on Main Street exhibition, Produce for Victory, launched in September 1994. Since then, we have developed a series of exhibitions that generate high levels of community creativity and engagement. In 2020, Museum on Main Street released its 13th exhibition specifically developed for small-town America, Voices and Votes: Democracy in America.
Since 1994, MoMS exhibitions have been shown nearly 1,900 times in each state and 1 territory
Chances are, MoMS has been near you. Check out the places we visited and the great organizations that partnered with us over the years!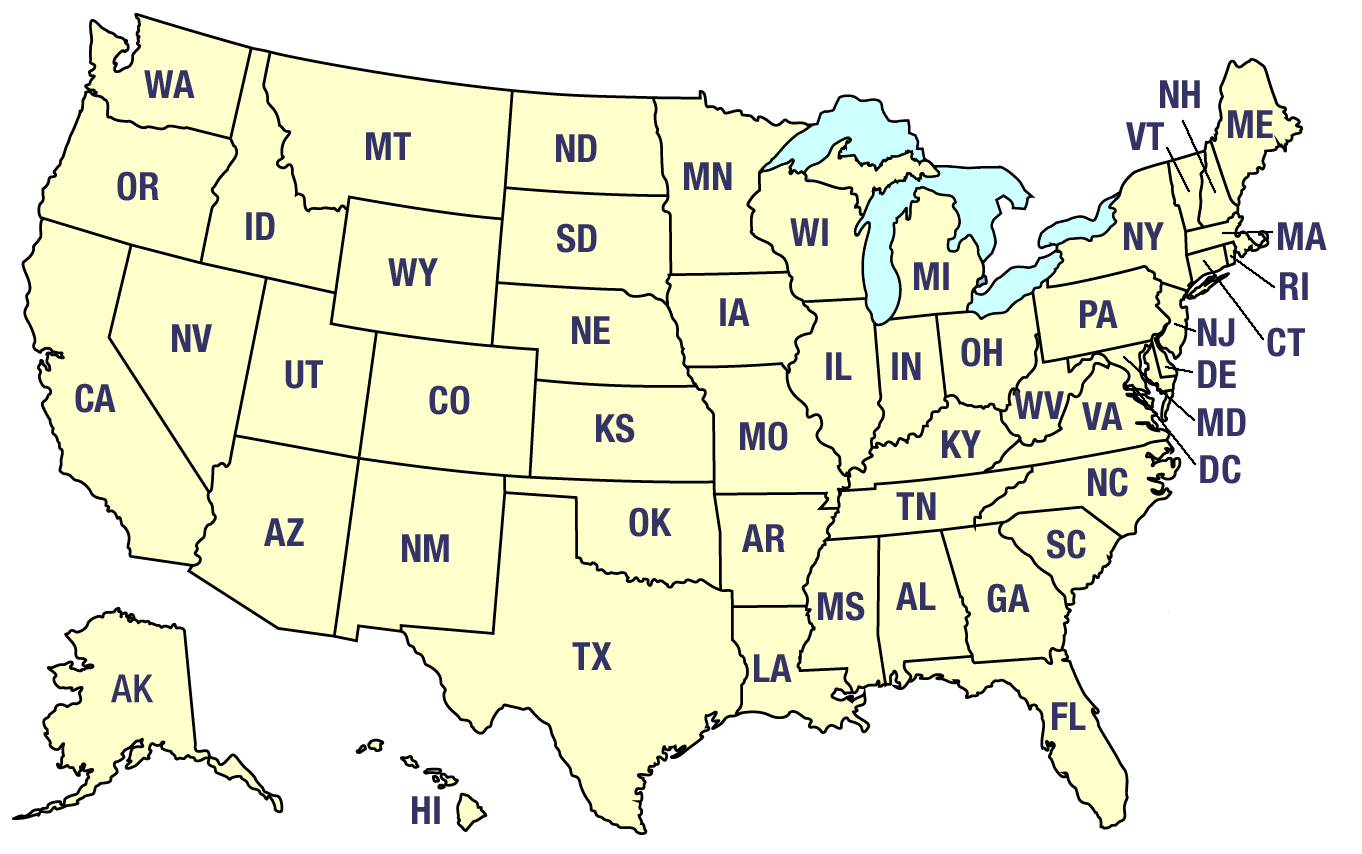 | | | | | |
| --- | --- | --- | --- | --- |
| Alabama | Alaska | Arizona | Arkansas | California |
| Colorado | Connecticut | Delaware | Florida | Georgia |
| Guam | Hawaii | Idaho | Illinois | Indiana |
| Iowa | Kansas | Kentucky | Louisiana | Maine |
| Maryland | Massachusetts | Michigan | Minnesota | Mississippi |
| Missouri | Montana | Nebraska | New Hampshire | New Jersey |
| New Mexico | New York | Nevada | North Carolina | North Dakota |
| Ohio | Oklahoma | Oregon | Pennsylvania | Rhode Island |
| South Carolina | South Dakota | Tennessee | Texas | Utah |
| Vermont | Virginia | Washington | West Virginia | Wisconsin |
| Wyoming | | | | |
Connecticut
State Partner: Connecticut Humanities
Barn Again! Celebrating an American Icon
Windsor Historical Society, Windsor
Lebanon Historical Society, Lebanon,
Kent Historical Society, Kent
The Way We Worked
New Haven Free Public Library, New Haven
Northwest Connecticut Association for the Arts, Torrington
Hartford Public Library, Hartford
Mattatuck Museum Arts and History Center, Waterbury
Nathan Hale Homestead, Coventry
Stamford Museum and Nature Center, Stamford
Groton Public Library, Groton
Delaware
State Partner: Delaware Humanities
Barn Again! Celebrating an American Icon
Dover, Georgetown, Wilmington
Between Fences
Seaford, Yorklyn, Delaware City, Milton
The Way We Worked
Yorklyn, Bethel, Dover Air Force Base
Florida
State Partner: Florida Humanities Council
Crossroads: Change in Rural America
Cedar Key, Callahan, Live Oak, Bartow, Havana, DeFuniak Springs
Hometown Teams: How Sports Shape America
Dade City, Dunedin, Fort Myers, Fernandina Beach, Chipley, New port Richey, Miami, Leesburg, Tampa, Brooksville, Milton
Journey Stories
Plant City, Blountstown, DeBary, Clewiston, Sebring, Dunedin, Tarpon Springs,
Fernandina Beach, Iverness, Indiantown, Bartow, Monticello
Water/Ways
Palatka, High Springs, Miami Springs, Sanibel, Okeechobee, Tampa
The Way We Worked
Cedar Key, Palm Harbor, Casselberry, New Smyrna Beach, Marco Island, Belle Glade, Mt. Dora, Pinecrest, Mulberry, Fernandina Beach, Apalachicola, Molino, Dade City, Wilton Manors, Enterprise, Bartow, Lake Wales, Tarpon Springs
Yesterday's Tomorrows: Past Visions of the American Future
Inverness, Lake Mary, Monticello, Arcadia, Kissimmee, Madison, Blountstown
Georgia
State Partner: Georgia Humanities
Barn Again! Celebrating an American Icon
Gainesville, Thomasville, Cartersville, LaGrange
Crossroads: Change in Rural America
Thomaston, McRae-Helena, Monticello, Cuthbert, Summerville, Blue Ridge
Hometown Teams: How Sports Shape America
Swainsboro, Fort Oglethorpe, Jonesboro, Nashville, Kingsland, Carrollton, Jefferson, Fort Valley, Moultrie, Forsyth, Cartersville, Monroe
Key Ingredients: America by Food
Buchanan, Vienna, LaFayette, Ellijay, Hapeville, Thomson, Dahlonega, Kingsland, Tifton, Vidalia, Waynesboro, Flovilla
New Harmonies: Celebrating American Roots Music
Calhoun, Madison, Townsend, Perry, Moultrie, Toccoa, Bremen, Thomson, Nashville, Americus, Waycross, LaGrange
Produce for Victory: Posters on the American Home Front, 1941-1945
Gainesville, Cordele, Dublin, Waycross, Moreland
Yesterday's Tomorrows: Past Visions of the American Future
Sandersville, Nahunta, Jessup, Thomasville, Cedartown, Carrollton, Blue Ridge, Monroe
Guam
State Partner: Humanities Guahan
Between Fences
Hagatna, Dededo, Mangilao
Journey Stories
Hagatna, Mangilao
Key Ingredients: America by Food
Tumon, Mangilao, Hagatna
New Harmonies: Celebrating American Roots Music
Hagatna, Mangilao, Tumon, Inarajan
Water/Ways
Hagatna
Hawaii
State Partner: Hawaii Council for the Humanities
Key Ingredients: America by Food
Honolulu, Kapolei, Hilo, Kahului
Produce for Victory: Posters on the American Home Front, 1941-1945
Honolulu, Kapolei, Kailua, Kane'ohe Bay, Wailuku, Lihu'e, Hilo