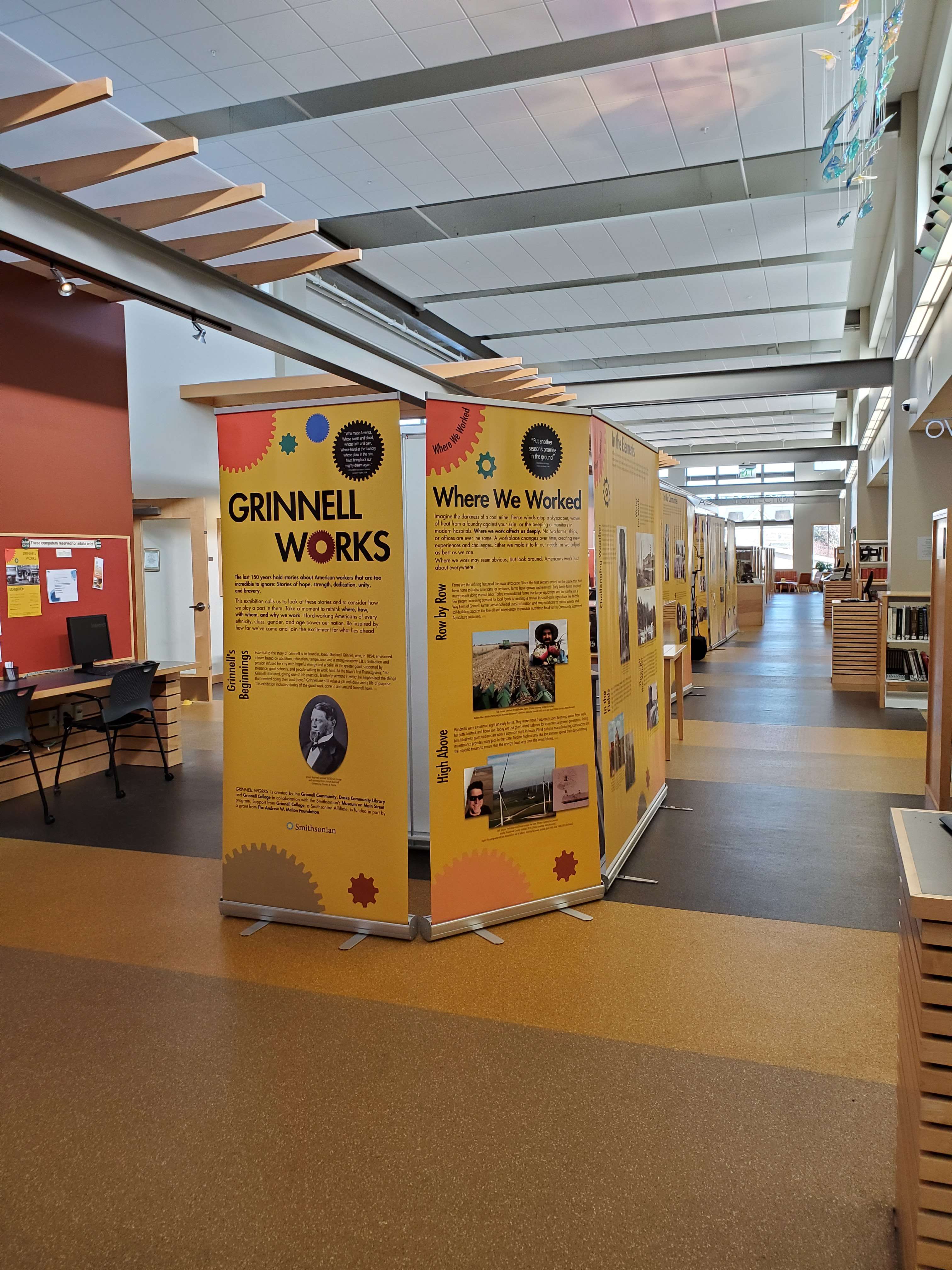 Grinnell College Debuts New Exhibition Grinnell Works
Museum on Main Street was excited to work with new Smithsonian Affiliate Grinnell College on the new exhibition Grinnell Works, which opens today at the Drake Community Library! The college is one of ten organizations across the nation participating in a pilot project called Starter Kit: WORK, which helps communities develop new exhibitions in collaboration with the Smithsonian. Inspired by the MoMS exhibition The Way We Worked, Starter Kit: WORK provides a curatorial framework, images, design elements, and graphics that offer national context for the project. But then the magic really happens. Each organization digs deep into its own research, collections and archives to expand beyond the national context to tell their own unique and original local story.
The team at Grinnell College and the Drake Community Library took up the challenge and worked with nearly 100 community individuals, businesses, and organizations, while keeping community voices front and center. Much of the material for the exhibition was crowdsourced from the area through a call for public submissions. Community members, Grinnell students, and volunteers at the Grinnell Historical Museum researched and curated the contributed content, and then supplemented it with historical images, art, artifacts, and oral histories. Using a template provided by Museum on Main Street, local stories were transformed into an exciting exhibition that reflects the history and culture of Grinnell..
The exhibition opens March 5 at 5:00 pm on the main floor of Drake Community Library, and runs until April 19, 2020. For more information, visit the Grinnell Works website.