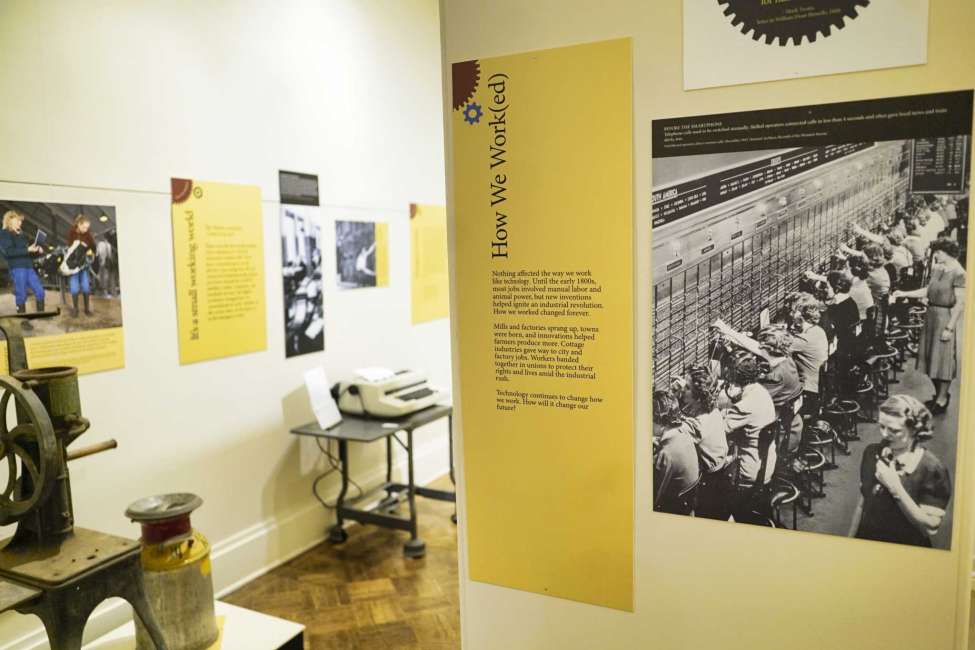 Apply to Develop an Exhibition with MoMS!
The Smithsonian's Museum on Main Street (MoMS) program is pleased to announce a call for applications to select five organizations to participate in a 2021 round for MoMS' Exhibition Starter Kit: WORK exhibition development program.

Starter kits offer smaller cultural organizations a chance to develop a long-term local exhibition in association with the Smithsonian. The Smithsonian will provide a content framework and sample design for the exhibition. Selected venues will determine their local work theme, provide local content, and fabricate their own project. Participating organizations can display their exhibitions within a five year time-span. We highly encourage applicants to work closely with their state humanities council or alternative MoMS State Partner. Applications due by January 8, 2021. Click here to access the application package.

If you have any questions about the program, please do not hesitate to contact Selwyn Ramp by email, or by telephone at 202-633-7711.