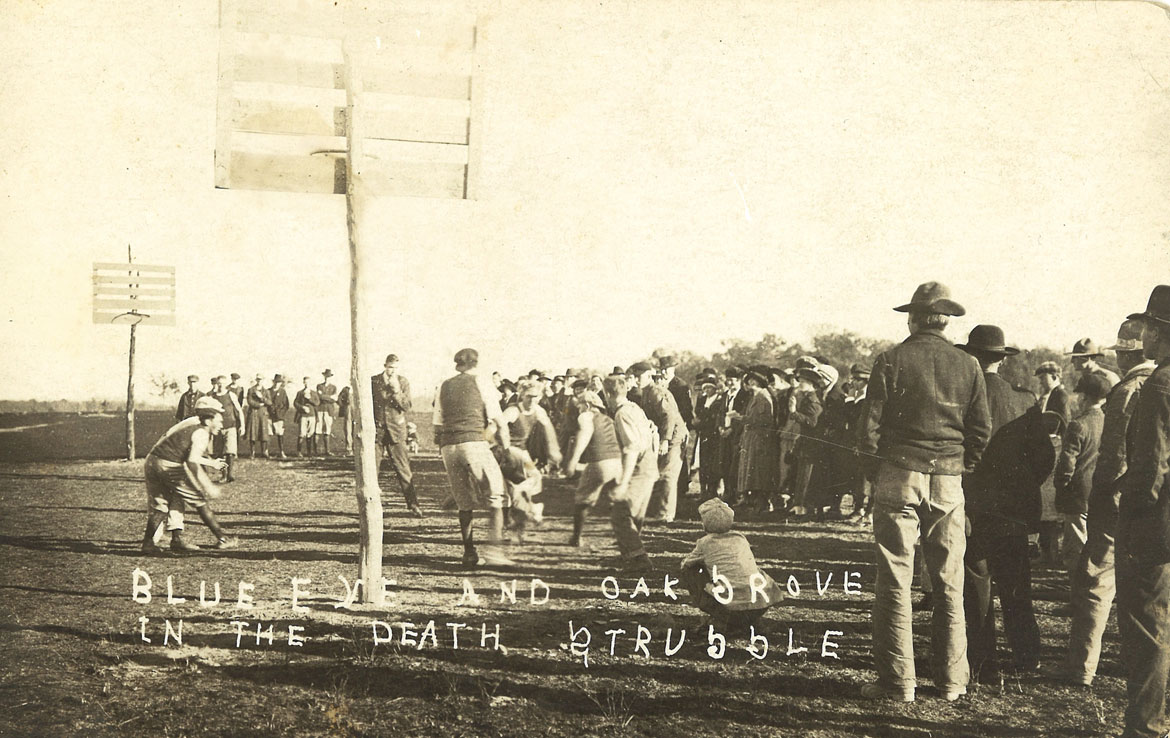 Story Programs
In 2011, Museum on Main Street began to expand its thinking beyond traveling exhibitions.
While the Smithsonian is a respected and credible authority on many topics, we believed that the best way to tell the story of life in rural America was to hear from the very people who live in small towns across the country.
Our story development initiative, called Stories from Main Street, began with this desire to hear authentic stories and interpretations from Americans—with the ultimate goal of documenting life in nearly every pocket of United States and its territories. Stories from Main Street is a "community sourcing" project. Our intention is to broadcast source material from our community—the American people—to make the content we share even more compelling and diverse.
We believe that the American people—their photos, their voices, their stories—represent an important and often untapped source of inspiration for this generation and for generations to come.
That's why we're asking you to participate in the research process for our future exhibitions and features on this website. Your stories will make the Smithsonian's content stronger, ensuring a richer and more diverse understanding of the American experience. Help other Americans learn more about life in your community. Be part of this effort! Work with us by adding your story today.
How does Stories from Main Street work?
It's easy! Begin by visiting our Now Researching page. We will post themes and topics that we are currently researching. These topics will include questions about broad themes like food, work, or sports. Other questions will be focused on content that will enhance existing or future exhibitions. We will also occasionally feature questions or themes about individual states or towns. Themes will be posted for a limited period of time. Each will be geared to collect content for specific uses, including future exhibitions; feature articles and blog entries on this website; or education and exhibition projects developed in collaboration with state humanities councils and host museums.
Remember that we will only accept stories that are connected to our currently posted research themes. Contributions that are off-topic will not be considered for use in projects or features.
Then, visit our Share Your Story page to access the story upload tool. You will need to register before you can complete your upload. And, please be sure to read our Story Submission Rules and Terms and Conditions for Submissions before your post your story.
How do I make my story stand out? What criteria will you use for selecting stories?
We will feature the best stories that relate to our themes and rise to the highest standards of storytelling. Successful stories will:
Use multiple elements: Consider illustrating your story with a short video or an interview with family or friends. Use images or video to show the people who are part of your story.
Clearly connect to our research topics: Be sure to explain how your experience fits into the context of the national or local theme we're researching .We will be looking for stories that best illuminate our current research areas. Off-topic content cannot be accepted.
Connect to local history and culture: The best stories will connect personal memories and experiences to a place and time. Tell us how your story illustrates something interesting or unique about your community.
Have style: You've got the storytelling skills. Show them off! Be evocative. Tell us how your story makes you feel. Help us understand why this experience is so important to you, your family, or your community. Use a conversational tone—it's not a speech, it's your story.
Keep it brief: Write out your story before you contribute it. Make sure it effectively gets your point across. If you're recording a video or audio segment, try to tell your story in a concise manner—about 3 to 5 minutes of content.
What happens after I contribute a story? How will I know if you decide to use it?
The Stories from Main Street curatorial team will evaluate all uploaded stories within 7 to 10 business days. We will maintain your story in our database and send you a link where you can view it by logging in. If we decide to use your story in an exhibition, special feature, or project, we will contact you at the email address you provide when you register.
We're excited that you're interested in helping us tell America's story.
Browse Stories
Learn to Collect Stories
Share Your Story