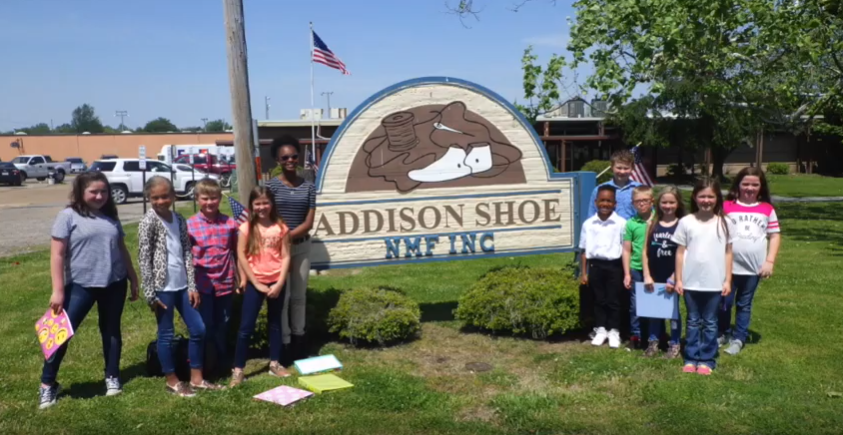 Students Document Manufacturing in Wynne, Arkansas
Wynne, Arkansas is home to the Addison Shoe Company which once employed nearly 600 people in this town of only 8,000. In 2018, EAST classroom students at the Wynne Intermediate School decided to document this local landmark for Museum on Main Street's Stories: YES program.
Students went to the company and interviewed the people who work there now, including some who have been there for decades! They also visited the Cross County Museum and collaborated with the Museum to create a display about the company's history. This project encouraged local conversations about Addison, which is continuing to evolve as manufacturing dwindles.
Watch this digital history about Addison Shoe Company.
This project was facilitated by Schunda Murphy and Makaleigh Wright in the EAST classroom at Wynne Intermediate School. EAST (Environmental and Spatial Technology Initiative) is a STEM program where students learn how to drive projects about things they're interested in. Stories: YES is made possible with internal Smithsonian funds through the Youth Access Grants Program. The collaboration between MoMS and EAST provides an opportunity for rural students to deepen connections to cultural heritage and local history.