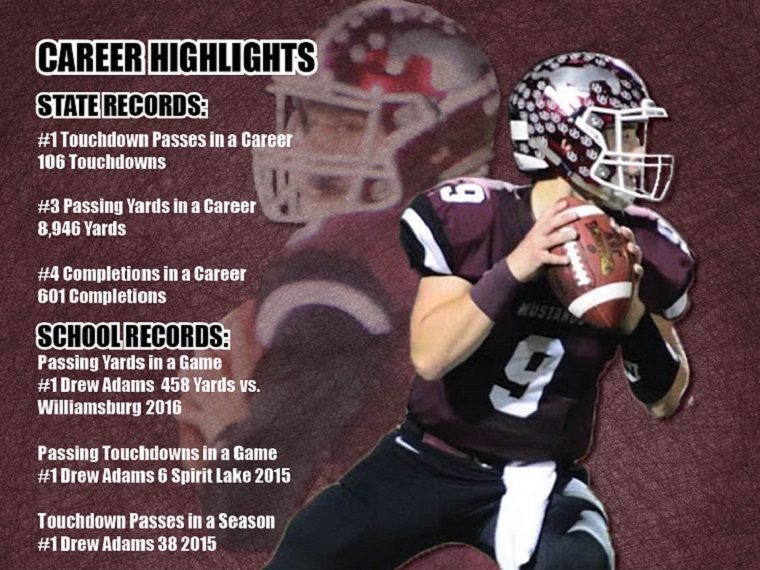 J-term Class Highlights their Iowa Hometown for Stories: YES
Mount Vernon High School has emerging storytellers in their midst! A class of Journalism students has been making noise in the community by interviewing athletes, former students, coaches, and sports stars, ahead of the arrival of the exhibition Hometown Teams. In collaboration with the Mount Vernon-Lisbon Community Development Group and guided by teachers JoAnn Gage and Matt Browning, 28 students learned how to produce video stories in less than two weeks in a unique January-term class focusing on athletic topics for Museum on Main Street's Stories: YES program. The result is 8 stories that cover everything from the bygone era of Girls' 6-on-6 basketball to University of Iowa football player Tristan Wirfs, a former MVHS Mustang. Watch all of these stories by clicking on the links below.
Hometown Teams will be in Mount Vernon at the First Street Community Center from March 18 - April 29, 2018.
Student Stars
Logan Kelly: Champion Student Archer
Drew Adams: Touchdown King
Tristan Wirfs: Mount Vernon Mustang to University of Iowa Hawkeye
Coaches and Champions
Jeff Meeker: Cornell College's Winningest Volleyball Coach
Shirley Ryan: Mount Vernon Volleyball Coach
An Iowa Tradition: 6-on-6 Women's Basketball
Vance Light: Mount Vernon Wrestling Coach
An Unforgettable Season: 2012 State Champions in Boys Basketball