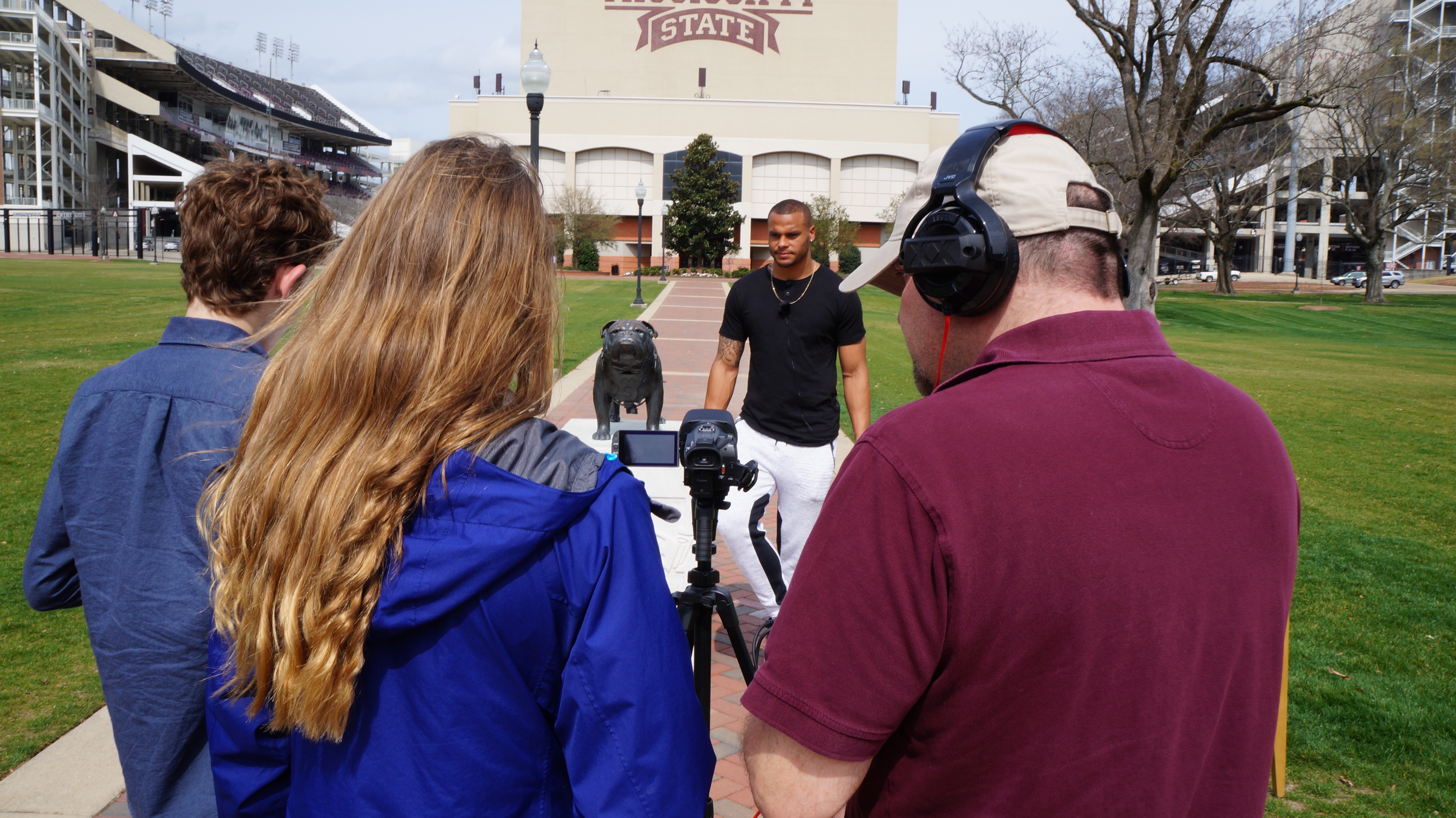 Mississippi's Budding Young Performers Show Off Technical Skills for SfMS
Lynn Meadows Discovery Center in Gulfport, Mississippi successfully incorporated the Stories from Main Street (SfMS) project into their WINGS performing arts program while also collaborating with elementary and middle school students. Overall, almost 200 participants helped to create the film "The Making of a Mississippi Athlete" based on interviews which they conducted with athletes across an array of sports. Inspired by the exhibition Hometown Teams, they also produced a sports themed performance which premiered in April 2016, featuring their rendition of "Casey at the Bat." The finished documentary film was shown during the exhibition of Hometown Teams in August 2016.
Project leader Tonya Hays says the kids enjoyed being exposed to a new subject, normally far outside the scope of performing arts. Participants attended a Hometown Teams lecture about the history of African American sports in Mississippi and Tonya pointed out, "Only at Lynn Meadows can you come for a theatre workshop and end up hearing a great sports presentation."
A highlight of the film is Dallas Cowboys quarterback Dak Prescott, who had just been drafted from Mississippi State University when he was interviewed. The kids' ask him poignant questions about the importance of sports in his life, little knowing he would soon become a huge star. Posing the same questions in each interview, the film beautifully weaves the stories of Mississippi athletes together. Other wonderful interviews include Barry Lyons, retired baseball catcher for the New York Mets; Mississippi State Running Back, Fred Collins; Olympic sailors Danny Killeen, who participated in the 1956 Games, and John Dane, who competed in 2008; and the NFL's first female official, Sarah Thomas.