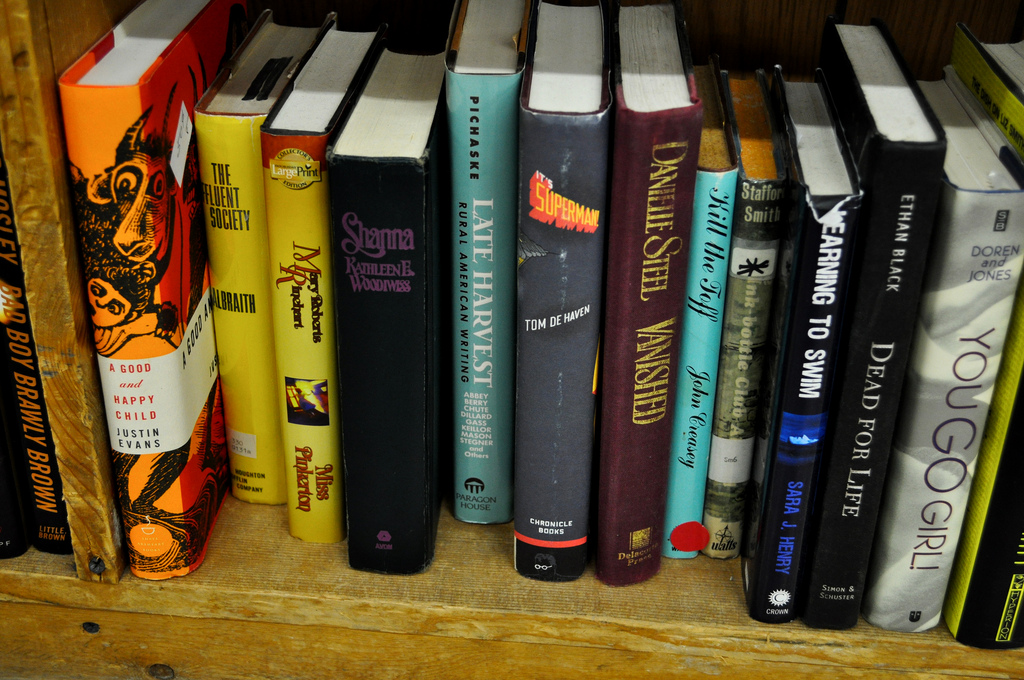 Tips on Using Creative Commons and Public Domain Resources
Our "Be Here: Main Street" partners at the MuseWeb Foundation provide great resources and advice on collecting local stories, using multimedia to illuminate the story, and using multiple digital platforms to distribute local stories. MuseWeb's digital curator Heather Shelton assembled this great list of tips and resources for finding and using Creative Commons and public domain assets for local projects.
This is a good example of how to attribute a Flickr Creative Commons image: "Thrift Store Books," photo by Kate Geraets. Flickr Creative Commons. Attribution-NonCommercial 2.0 Generic (CC BY-NC 2.0). You could just include "(CC BY-NC 2.0)" and not spell out the license; however, I like to make the credit easy to understand.

To keep the text brief, I've included live links to the original source and the license information. If an image link isn't possible, include the long form of the URL. Ask yourself, "Can the viewer find that original resource again?" Finally, if you've downloaded the image to your computer or device, be sure to save the image with a name that captures the relevant information for appropriate attribution later.
Explore these resources for finding and properly using Creative Commons and public domain images and videos: