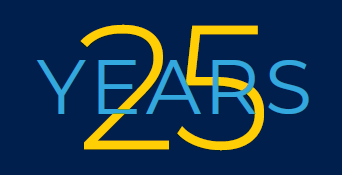 Supporting the Humanities in Small and Rural Towns for 25 Years
On September 2, 1994, the first Museum on Main Street (MoMS) exhibition, Produce for Victory, opened at the local history museum in Moreland, Georgia. Twenty-five years later, MoMS is still going strong! Along the way, this powerful partnership between the Smithsonian, state humanities councils, and small and rural cultural organizations has reached every U.S. state and Guam. Together, we've served more than 1,600 communities. Host communities have greeted more than 7.5 million visitors. We've rolled out 11 exhibitions designed specifically for small and rural museums and will debut our next show in 2020. State partners and local hosts create amazing local exhibitions and programs that introduce visitors to a wealth of local content and engage people in critical conversations about issues important to rural Americans. More than 1,400 people have shared stories about their rural experiences with us. Close to 1,300 young people have partnered with local museums on video and oral history projects.
The public impact of all of these programs is immeasurable. The MoMS team here at the Smithsonian is in awe of our state and local partners. Their expertise, scholarship, creativity, and commitment to local history and culture inspire us every day. Preparing for our anniversary and looking back on our history creates an opportunity to focus on ways to deepen the relationship we share with our partners and how to enhance the engagement that comes from it. Just this week, partners from 11 states joined us to imagine the future of the program. Their thoughtful insights on the power of cultural expression in rural communities gave us new ways of thinking about how MoMS can grow and evolve. It's a perfect time to kick off several weeks of reflection here on this blog on what our 25th anniversary means to MoMSers everywhere (here at the Smithsonian, our state partners, and community partners past and present).
We're starting our observance of the anniversary here on the website in a big way! Take a listen to this wonderful episode of the Museums in Strange Places podcast. Host Hannah Hethmon introduces listeners to Museum on Main Street's impact on communities across the country by talking to state and local partners. You'll hear from our friends in Massachusetts, Florida, Minnesota and Iowa talk about their experiences. It's an inspiring look at the power of cultural partnerships--which have been a hallmark of Museum on Main Street from its inception.
Over the next several weeks, we'll introduce more stories about great work done by our partners. And, we'll ask you to share your favorite MoMS experiences with us. We know there are wonderful stories!
Today, we'll end by looking back on how it all began back in 1994 from Dr. Jamil Zainaldin, who retired as the executive director of Georgia Humanities in 2018. Dr. Zainaldin played an instrumental role in creating MoMS. During an interview with us, he reflected on the spirit of community that MoMS was designed to capture.
"1994 was an important year in D.C. Two national programs—the National Endowment for the Humanities and the Smithsonian, which both supported history and culture and whose mission was communicating knowledge to the American people—came together. They realized that the humanities were not just a movement of elite artists but that they belonged to all the people. It's rare that there's that kind of intersection of interests, but that synchronicity is when the magic happened. It's just golden . . . I look at this moment in history where that idea of humanities belonging to the local community was born in a big way.

We all wanted to reach more deeply into America, to get closer to people. The creation of the Museum on Main Street program was the proving ground for what it would look like when it happened right. It's a win-win for the country! There's nothing quite like it anywhere. It's the story of America." -- Dr. Jamil Zainaldin