Wild and Wonderful West Virginia Wildlife
As told by Arthurdale, West Virginia, Students
Arthurdale, West Virginia
Story Narrative: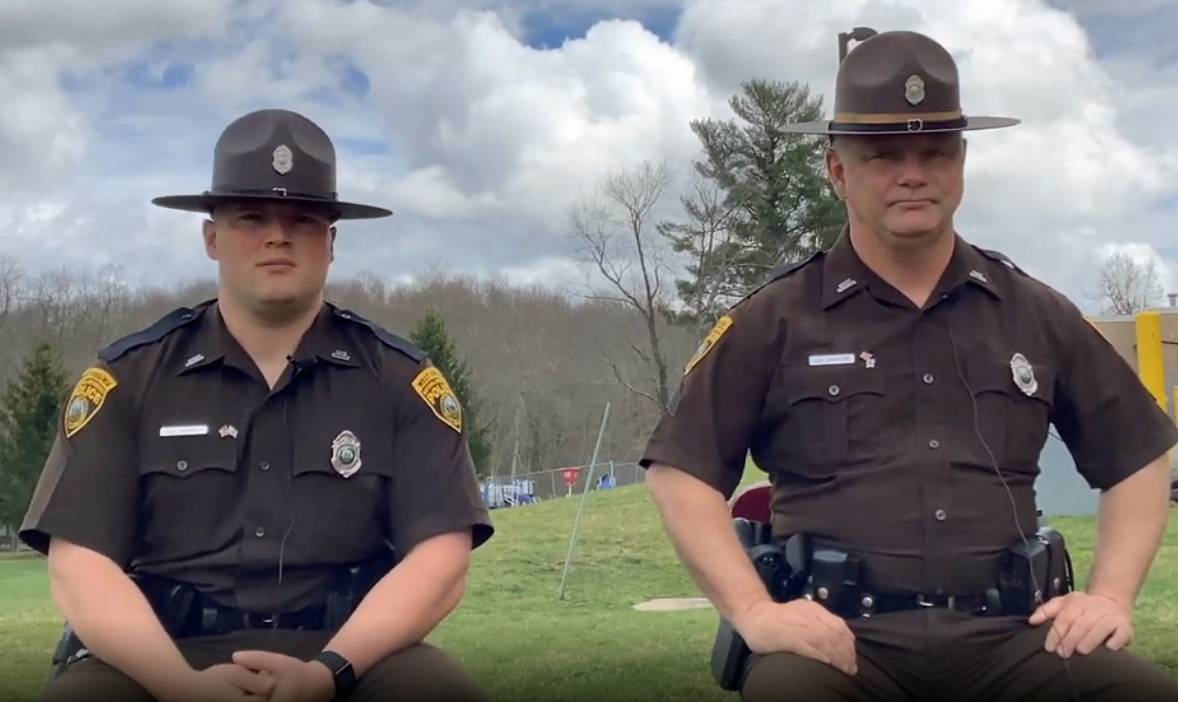 In collaboration with Arthurdale Heritage, fourth and fifth graders from West Preston School and a group of local homeschool students developed five videos that explore the history, tourism, nature, and agriculture of Arthurdale, West Virginia. Students learned to conduct oral history interviews, draft scripts, along with taping and editing a video. The students premiered their films to local residents who were impressed with their careful research and considerable digital skills! In this short film, students talk with Jaime Moore and Gary Johnson from the local Department of Natural Resources.
Narrator (00:03): Wild and Wonderful Wildlife of West Virginia.
Narrator (00:06): West Virginia is often called Wild and Wonderful, and our wildlife demonstrates that. West Virginia is home to many animals, including coyotes, birds, such as Cardinals, fishes, and eagles, black bears, bobcats, and fish, and frogs. We talked to Gary Johnson and Jamie Moore of the West Virginia Department of Natural Resources about West Virginia's wildlife.
Speaker 1 (00:34): Well, wildlife wise, I like the deer a lot. I think they're very pretty animals to watch and play with each other. And they live anywhere outdoors.
Speaker 1 (00:49): We handle all kind of sorts. We deal with deer, bear, turkey, sometimes down south wild hogs, smaller animals like coyotes and fox.
Speaker 2 (01:08): Littering is a big thing. Don't litter. Don't throw out things. I mean it looks bad. A lot of the wildlife and fish can get wrapped up in the six pack containers or plastic jugs, or I've actually had... It's a funny story, years ago, a skunk had its head stuck in a peanut butter jar and yeah, the skunk had to be put down cause there was no way to save it. So things like that...
Narrator (01:38): Gary and Jamie also talked to us about their job and the management work done by the DNR.
Speaker 1 (01:49): I've been in for 7 years.
Speaker 2 (01:51): I've been in for 32 years.
Speaker 1 (01:57): Oh yeah. I love my job to get, to spend all the time outdoors and drive around and see the state of West Virginia.
Speaker 2 (02:08): Our job varies throughout the year. Depends on what time of year is like right now we're getting into a lot of fishing. We check fishermen to make sure they're not catching too many fish or taking too many. Littering is bad right now, so we work a lot of littering cases trying to catch people that's violating that laws. We're getting roll into the spring turkey season. We're busy working that, trying to catch people that's hunting them illegally by putting out bait for them. We can't bait turkey, so we're trying to get into the woods and catch the people doing that. In the summertime, boating season's really big for us. We operate patrol boats on all the lakes and rivers. And in the fall we go into the hunting seasons, you know we have people killing illegal deer, and spotlighting, and things of that nature.
Speaker 2 (02:58): Well, we typically deal with catching people that poach the animals in West Virginia, that means illegally taking them. So our toughest job is trying to catch those people in the act of doing that and conducting investigations into their activity.
Narrator (03:16): We were excited to talk to Gary and Jamie and learn more about West Virginia wildlife and the work that the DNR does to take care of our parks and wildlife. They shared with us, that the most important thing that we can do is to never litter. The DNR works hard to keep West Virginia clean and to protect our wildlife and keep West Virginia residents safe. Let's all work together to keep our planet clean and take care of our wildlife.
---
Asset ID: 2022.28.04
Themes: Wildlife, nature, environment, litter, pollution, Department of Natural Resources, work, hunting, fishing, poaching, state parks
Date recorded: Prior to June 27, 2022
Length of recording: 04:28 m
File Type: Video
Related traveling exhibition: Crossroads: Change in Rural America
Sponsor or affiliated organization: West Preston School students in collaboration with Arthurdale Heritage, Arthurdale, West Virginia
More information: https://www.visitmountaineercountry.com/events/smithsonian-exhibit-at-arthurdale-heritage/