Welcome to Wild and Wonderful West Virginia
As told by Arthurdale, West Virginia, Students
Arthurdale, West Virginia
Story Narrative: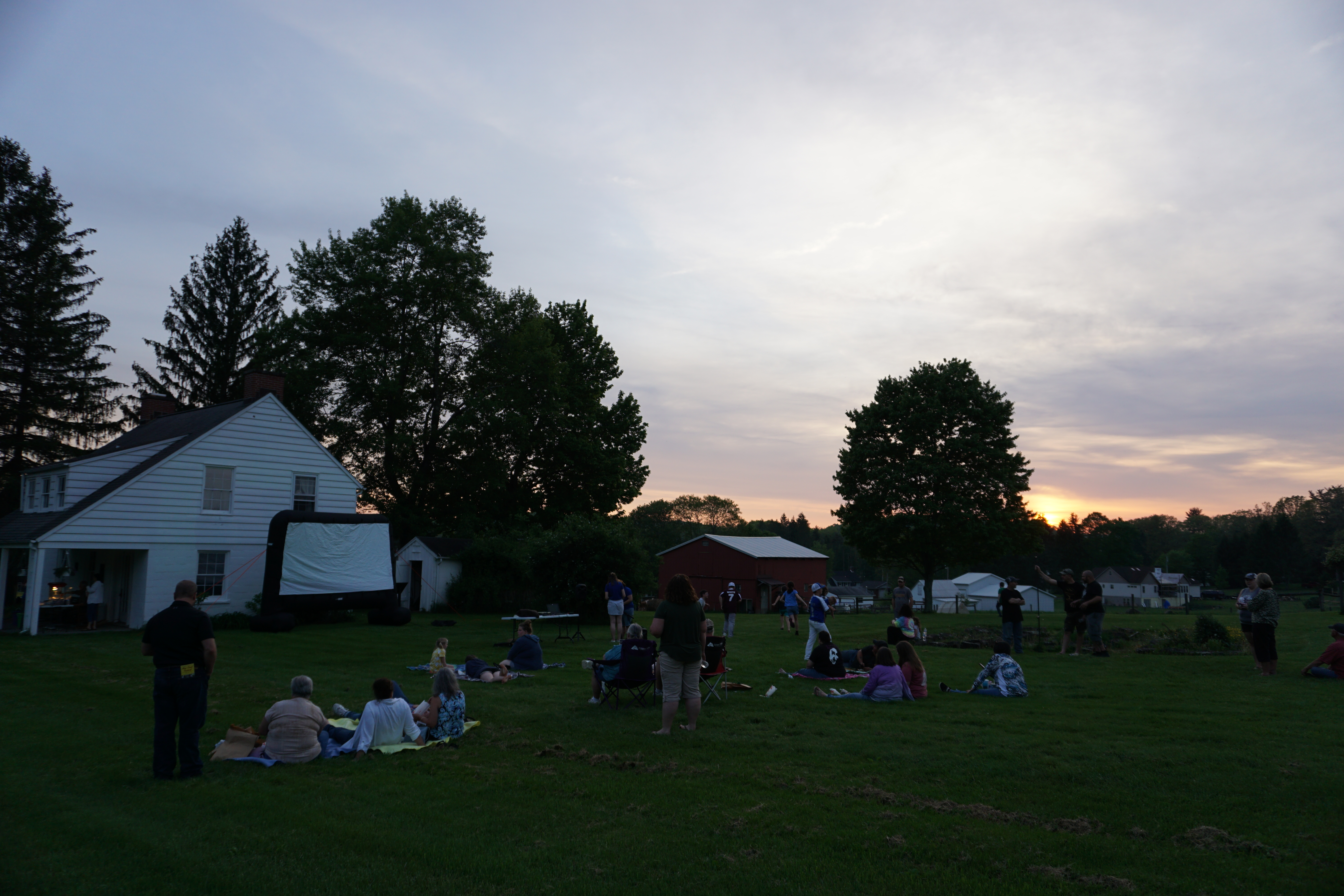 In collaboration with Arthurdale Heritage, fourth and fifth graders from West Preston School and a group of local homeschool students developed five videos that explore the history, tourism, nature, and agriculture of Arthurdale, WV. Students learned to conduct oral history interviews, draft scripts, along with taping and editing a video. The students premiered their films to a group of 45 people -- a great turnout in a community of 1,368!
Speaker 1 (00:01): Welcome to Wild and Wonderful West Virginia.
Speaker 2 (00:04): West Virginia is a beautiful state, full of scenery, historic places, and exciting adventures. As students from West Preston School in Preston County, West Virginia, we wanted to show you some of our state's beauty and let you hear from some West Virginians why you should visit the Mountain State?
Speaker 2 (00:24): Our first guess is Professor and author Ann Pancake who grew up in West Virginia and lived around the world before returning. She is now a professor at West Virginia University and the author of Strange as this Weather Has Been and talked to us about what she values about living in West Virginia.
Ann Pancake (00:51): I have found that West Virginians are really wonderful human beings. Here are some of the qualities that I think that not everybody, but some people here have more than a lot of people I have met in other parts of the country. Those are commitment to family and communities, kindness and warmth, generosity, loyalty, humbleness, down to earthness, hospitality, putting others before one's self, attachment to the natural world, hard workers, common sense, resourcefulness, and resiliencies.
Ann Pancake (01:27): I'm really attached to our land and the mountains and the forest and the rivers and the farmland and I love being outside in West Virginia.
Ann Pancake (01:43): I think the pros of tourism, obviously it can provide more jobs. I think it can also show people who are not from West Virginia the real and true West Virginia instead of the stereotype West Virginia. I think it can help small towns and small farms stay alive. I think it can help us preserve the natural world and the farmland because people mostly come here to do things in the natural world, to do stuff outside in addition to learning about our history and heritage. So it should be a motivation for West Virginians and the politicians to preserve the natural world and preserve the historical sites and the heritage sites.
Ann Pancake (02:36): I think there's a risk that tourism can happen and people who actually live here don't get the benefits from it. So they don't get the money and they don't get the jobs, or there's low paying jobs like just cleaning a hotel room. West Virginia has a history from people outside West Virginia making money off of us while we don't get anything. Okay? So sometimes I'll worry that will happen.
Ann Pancake (03:02): I'm also worried sometimes that there'll be so many people in some of the natural places that they might get damaged or overrun. Sometimes if there's too many tourists they can take over a place that used to be special to people from West Virginia, and I know some places where that's happened for me. Another con is if we have tourism, we have to have the infrastructure to support it. So they made the New River Gorge Park a national park, but I know people who live around there and they didn't have money to build bigger parking lots or fix the roads and stuff and so they're having a lot of problems with the infrastructure because tons of people are coming. So we have to have the infrastructure.
Ann Pancake (03:49): Well, definitely to Arthurdale, of course. There are other cultural sites and museums like the Mine Wars Museum in Mingo County and the museums at Harpers Ferry and the Mothman Museum in Parkersburg. The towns of Thomas and Davis have a lot of art and good food. I would also suggest the Grave Creek Mound Complex up in Moundsville, which is a museum for a Native American mound system that was built way before any of us were around. There's some other sites, other Native American historical sites that people could go to. Spruce Knob is one of my favorite places. The Mon River Trail, of course, and Deckers Creek Trail I would recommend. I would also recommend the state parks.
Speaker 1 (04:40): Yeah. Our next guest is Kristy Ash from Preston County Chamber of Commerce. A lifelong resident of Preston County, she offered some thoughts for us on what people should see when visiting West Virginia and Preston County-
Speaker 2 (05:00): Specifically.
Speaker 1 (05:00): Specifically.
Kristy Ash (05:01): I've lived in Preston County most of my life. I was born and raised in Kingwood. I moved away for a couple of years after I graduated from high school, but it didn't take me long to realize how much I missed it and I came back and have raised my family here.
Kristy Ash (05:23): I think I value the beauty of the state probably the most. The friendly people and just everything that a small town community has to offer.
Kristy Ash (05:39): I think Preston County has so much to offer as far as tourist attractions. We have historical attractions to outdoor recreation. Some of the historical places I think of are the McGrew House in Kingwood, the Preston County Inn, and then Arthurdale Heritage, which is right here across the street. We also have our rail trails and the Cheat river. Those offer amazing outdoor experiences for those who love the outdoors. Then we also have great places like Big Bear Lake Campground and Alpine Lake Resort in Terra Alta that offer lodging and great amenities and those are both beautiful as well.
Kristy Ash (06:34): I hope to see additional businesses and jobs that are relating to the tourism industry. I'd love to see the areas adjacent to Cheat River grow with lodging and restaurants and just amenities in relation to the Cheat.
Speaker 2 (06:52): Some of our favorite places in West Virginia include:
Speaker 1 (06:56): Blackwater Falls.
Speaker 2 (06:57): New River Gorge.
Speaker 1 (06:58): Arthurdale Heritage.
Speaker 2 (06:59): Cooper's Rock, Seneca Rocks, and Blennerhassett Island.
Speaker 1 (07:05): When you are planning your next trip, we hope you consider coming to Wild and Wonderful West Virginia.
---
Asset ID: 2022.28.05
Themes: Tourism, infrastructure, people, travel, community, kindness, nature, preservation, outdoors, jobs, economy, Harper's Ferry, museums, Native American history, state parks, Cheat River
Date recorded: Prior to June 27, 2022
Length of recording: 07:13 m
File Type: Video
Related traveling exhibition: Crossroads: Change in Rural America
Sponsor or affiliated organization: West Preston School students in collaboration with Arthurdale Heritage, Arthurdale, West Virginia
More information: https://www.visitmountaineercountry.com/events/smithsonian-exhibit-at-arthurdale-heritage/