We Are River People, Missouri
As told by Student Storytellers
St. Joseph, Missouri
Story Narrative: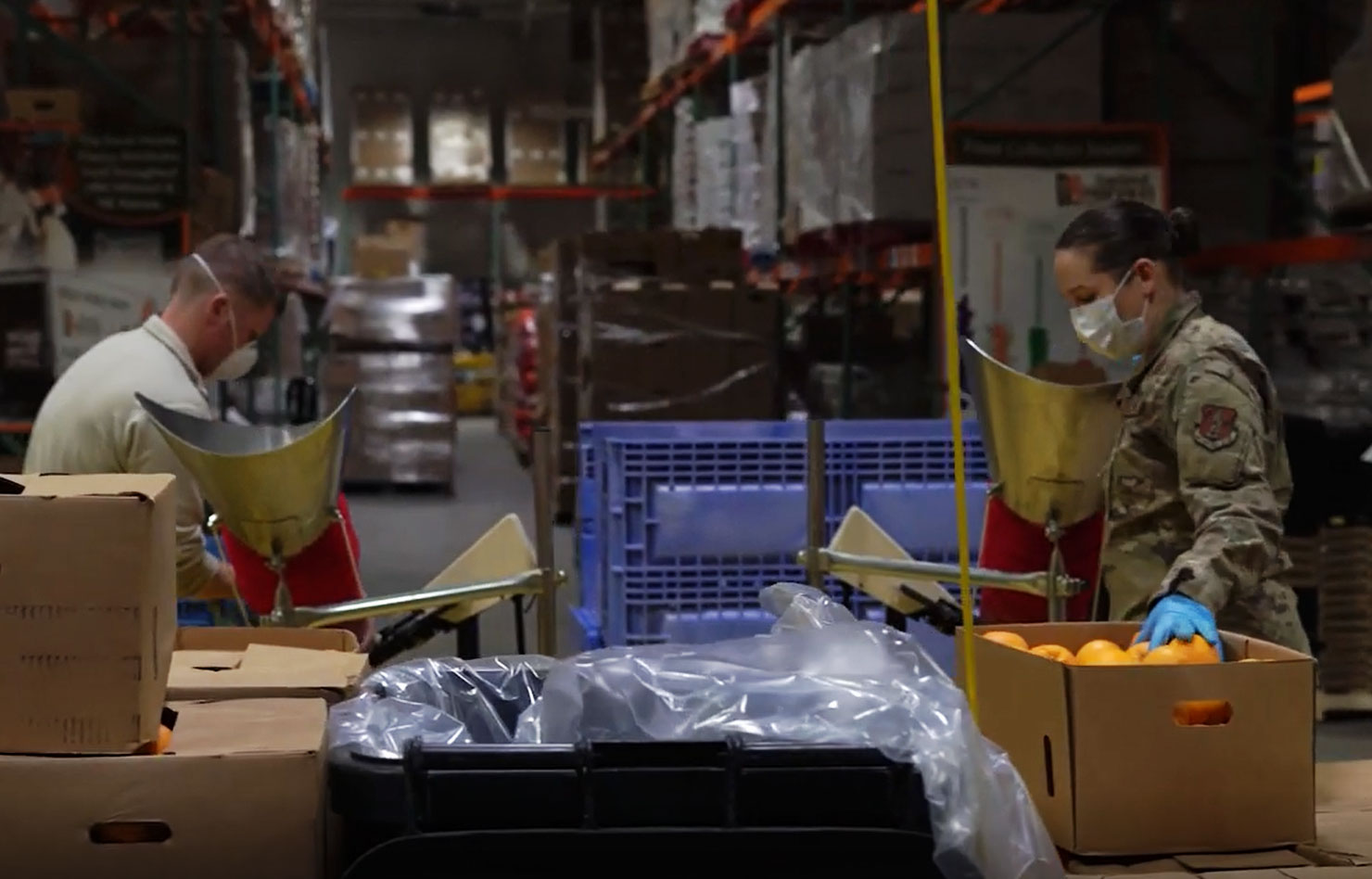 Twenty students from St. Joseph, Missouri, took part in educational programming surrounding the Museum on Main Street exhibition Water/Ways. Activities included a Missouri River cruise led by the Missouri Department of Conservation, touring water gardens and exhibitions, and speaking with staff from the Army Corps of Engineers, Missouri American Water, and the City of St. Joseph Wastewater Division. The St. Joseph Museum then held video editing workshops, which culminated in a handful of students creating this short film, exploring the history of St. Joseph and the people of St. Joseph's close connection to the water.
Narrator (00:02): We Are River People. Landscape is incredibly important to communities. For Saint Joseph and its surrounding areas, our rivers are a major part of our way of life. Native peoples like the Iowa and Sac and Fox living in the region when fur trader, Joseph Robidoux, settled here, shared stories of the giant catfish who swam in the Missouri River. Catfish can live over 30 years and can grow over 100 pounds. We still tell catfish stories in Saint Joseph.
Narrator (00:36): Every year, the river and its elusive giant catfish attract anglers, hoping to catch a big one. In 2020, in partnership with the Smithsonian's YES Stories video program, a group of middle school students in St. Joseph, Missouri, set out to craft a video about the waterways in and around St. Joe, The students met several times in the fall of 2019 to learn all about Saint Joseph's water stories. They went on a river cruise, fishing, toured water gardens, learned about our drinking water and more. They captured photos of their outdoor water-related adventures and production on the YES Stories video was set to begin spring of 2020.
Narrator (01:20): Then the pandemic struck. The lockdown prevented any further work from being completed on the video and it was shelved until 2021. Here's the culmination of their collaboration. Water is an important resource for our communities and we must continue to take care of this essential part of our environment. Healthy water ecology is necessary to wildlife and humanity alike. Our rivers have shaped borders, built economies, fueled ecosystems, and informed our technology throughout the years. America's longest river, the Missouri River, will travel over 2,300 miles from Montana before joining Mississippi River in Missouri creating the world's fourth longest river system on its way to the Gulf of Mexico.
Narrator (02:11): For thousands of years, the Missouri River has acted as the main artery for discovery, food, commerce, and transportation for millions of people on the Great Plains. In Saint Joseph, Missouri, the river served as the western edge of the United States and was a launching point for those determined to head west. Founded in 1843 by Joseph Robidoux as a fur trading post, Saint Joseph, Missouri was inhabited by merchants, fur traders, Native Americans, explorers, outlaws, and was the birthplace of the pony express.
Narrator (02:48): In 1806, Lewis and Clark explored the wild and scenic region, which is now regarded as the most important part of the Lewis and Clark National Historic Trail. To this day, you can still camp in the same places the pioneers did. About one fourth of all agricultural land in the United States gets its water from the Missouri. And the Missouri River watershed produces more than one third of the country's wheat, flax, barley, and oats. Along the Missouri River, major floods have always been a part of life.
Narrator (03:21): Along the way, they've taught us about working together as a community during times of crisis. The Missouri River gained the moniker, the Big Muddy because of the large amounts of sediment that used to run through it. Because of human interventions on our rivers, the sediment coursing through the Missouri has declined over the years.
Narrator (03:42): Our river systems are less healthy than they should be resulting in a decline in species numbers and sizes in our river systems, as well as an increase in flooding. In Saint Joseph, we know there is always someone downstream. It is important to be a good water neighbor. The Missouri River is a testament to the resilient spirit of the people of Saint Joseph, Missouri. As the river is a constant flowing force of nature, so we move with persistence through every obstacle in our path.
Narrator (04:14): Flooding of the past couldn't evict us, conflict couldn't divide us, and the pandemic could not hold this community down. Through the efforts of many who persevered, we offer this video as another example of our ability to cross the finish line through adversity. We are Saint Joseph, Missouri. We are river people.
---
Asset ID: 2022.13.01
Themes: River, waterways, Native Americans, settlers, catfish, fishing, pandemic, COVID-19, Missouri River, history, Western expansion, Pony Express, Lewis and Clark, agriculture, flooding, persistence, resilience, adversity
Date recorded: 2021
Length of recording: 04:49 m
File Type: Video
Related traveling exhibition: Water/Ways
Sponsor or affiliated organization: St. Joseph Museums, Inc. with Remington Nature Center and Missouri Department of Conservation Northwest Regional Office, Missouri
More information: https://www.stjosephmuseum.org/events-1/h2jo-smithsonian-yes-stories-water-ways-video-project-4