The Sycamore Pumpkin Festival, Illinois
As told by Felipe Beharovic and the DeKalb County History Center
Sycamore, Illinois
Story Narrative: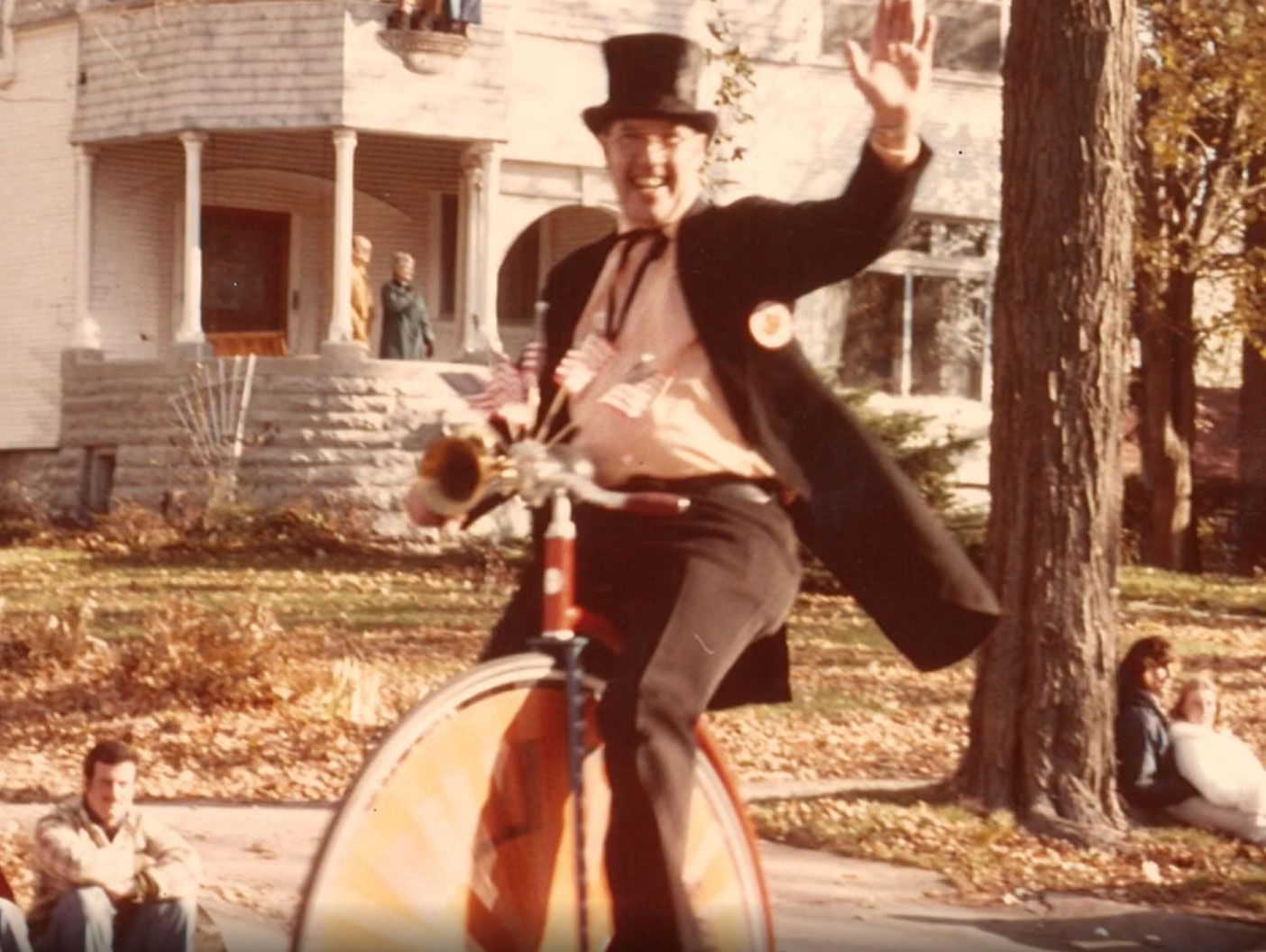 DeKalb County History Center and several partners in DeKalb County, Illinois, collected 100 objects about the country that will be displayed in an exhibition titled "History of DeKalb County in 100 Objects," opening on June 11, 2022. Inspired by this exhibition and as a part of Museum on Main Street's Coming Home project, area students created a project inspired by one of the 100 selected objects. Each student completed deep research on the topic, interviewed local residents, and edited and produced a video. Topics include: the North Grove One Room School, the Olympic Torch, the Navy's TDR – 1, and the Sycamore Pumpkin Fest.
Speaker 1 (00:03): A small Illinois town was named after a particular tree, but most people are drawn to the location to celebrate something else that grows out of the ground. The Sycamore Pumpkin Festival is an annual tradition in Sycamore, Illinois that takes place every autumn season. The festival began in 1962 and has continued to take place for the last 60 years. Yearly festivities include, a pumpkin display, carnival, pie eating contest, cake cutting ceremony, and annual pumpkin run, and additional events. Jerry Malmassari, the current historian of the Sycamore Pumpkin Festival, spoke about the phenomena of the festival's presence in the community during our interview together. Why do you think the Sycamore Pumpkin Festival became such a sensation for our town?
Jerry Malmassari (00:48): I think because of the involvement. It's no one group, it's no one entity on it. It was designed, the original design on it, started out as a fundraiser for the Lions Club. Mr. Thurow was a prankster in his own right, so when he lived in DeKalb, he would set up pumpkin displays on his front yard. He brought that idea to Sycamore. And at the time, the club had just finished on a fundraiser that had run its course on it, and he came to the board meeting and said, "Hey, I've got an idea. Why don't we have a pumpkin festival contest?" And when that term was used back in early '60, nobody really knew what it really meant. But he said, "I have an idea that we can do for children." He said it would be a decorating contest. He said, "I'll work with a local art teacher in the grade schools on it." And he said, "We'll have a contest to see who can come up with a fanciest and the craziest and the wildest pumpkin decorating."
Speaker 1 (01:45): While Wally Thurow, the founder of the Sycamore Pumpkin Festival passed away in 2012, the legacy that he passed down for future generations is still evident in present times and looking forward. I interviewed Oliver Keicher on how big of an impact the festival has made on the community. What do you think the festival does for the community?
Oliver Keicher (02:05): I think our community revolves around pumpkin fest. I think it brings a bunch of people together, not only in Sycamore but surrounding places, even Chicago. And I know not-for-profits get involved. There's the 5K, the Pumpkin roll. So many things that bring our community together from all ages, at all different places.
---
Asset ID: 2022.25.01
Themes: Festivals, small towns, pumpkins, contests, autumn, fall, fun, parades, traditions, Lions Club
Date recorded: May 18, 2022
Length of recording: 02:31 m
File Type: Video
Related traveling exhibition: Crossroads: Change in Rural America
Sponsor or affiliated organization: DeKalb County History Center, Dekalb, Illinois
More information: https://www.enjoyillinois.com/explore/listing/smithsonian-museum-on-main-street-exhibit-crossroads-change-in-rural-america