Spiritual Community of Crisfield, Maryland
As told by Crisfield High School Students
Crisfield, Maryland
Story Narrative: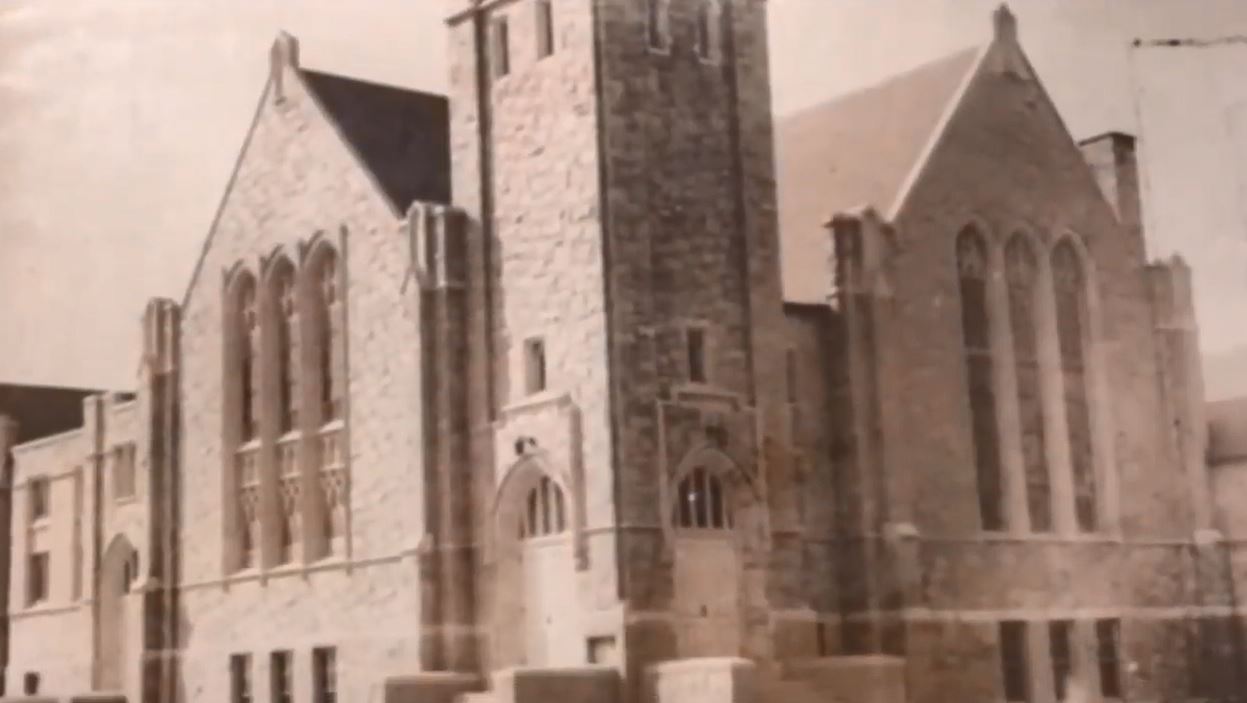 The development of churches in Crisfield often occurred along racial lines. Students trace this history from pre-Civil War to now and speak with Linda Lawson Sterlin. Valecia, Amaya, Anthony and Noel from Crisfield High School produced this story for Stories: YES in collaboration with Crisfield Heritage Foundation.
Speaker 1 (00:08): The African-American spiritual community in Crisfield, Maryland, is often overlooked by many people, but it's a significant part of Crisfield's history.
Speaker 1 (00:15): Asbury United Methodist Church is one of the most prominent churches in Crisfield and was created when a group of Christians met in a small house in a remote corner of Somerset County to form a church based on the teachings of John Wesley over 200 years ago. Since then Asbury has gone through five churches, one of them being the Asbury Union Church, an important African-American church. The same church, the same beliefs, but two different churches were built, one for the white community and one for the black community. We can credit the separation to the dawn of the Civil War that brought unrest to Asbury.
Speaker 1 (00:48): Asbury was sensitive to the issues of slavery, and some members split and built their own church. But the people of Asbury had unfailing faith and made the church stronger than ever. Union Asbury, Shiloh, and Emmanuel were all built very well because both white and black communities took care of their churches and put a significant amount of money into the church. The reason why the churches were so important to black people is because they were often excluded from social events. So church became a place where social events took place.
Speaker 2 (01:27): Here we have Linda Lawson Sterling who has attended Asbury Church her whole life and is currently the church historian.
Linda Lawson Sterling (01:43): It was one story. The white people were there. The black people had to stay outside and listen through the windows because that was when slavery, so the slaves had to stay outside. Then they built another church, a bigger one. It had a balcony. And that's where the Asbury Cemetery is now. And it had a balcony, and that's where the slaves had to sit because it was still slavery. Of course, the man that started this didn't have slaves. He was given a slave when he got married by his father-in-law, and he gave her-
Speaker 3 (02:31): As you may know, the Asbury Church began in abandoned barns and buildings and was split between white and black people. But after many years, Asbury Church stands tall and opens its arms to any race. Asbury serves as a sanctuary for those who have troubles and those who celebrated their joys. Through its 200 years, Asbury has seen many good and bad times, but the people of Crisfield still know Asbury as a place of peace in our small community.
Speaker 4 (03:05): Special thanks to Linda Lawson Sterling and the producers, Valecia Amaya and Anthony Noel. And we want to thank the viewers and hope you liked . . .
---
Asset ID: 2019.02
Themes: Crossroads, small towns, race, segregation, church, religion, history, architecture
Date recorded: 2019
Length of recording: 3:14 m
Related traveling exhibition: Water/Ways
Sponsor or affiliated organization: Crisfield Heritage Foundation and Crisfield High School, Maryland
More Information: https://museumonmainstreet.org/blog-node/students-highlight-change-marylands-eastern-shore
Museum on Main Street storytelling platforms provide an opportunity for small and rural communities and their residents to share their thoughts, opinions, and anecdotes. However, the opinions and ideas expressed by individual storytellers' may not necessarily be those maintained by the Smithsonian. Individual storytellers' and their collaborators are solely responsible for the content of their narratives and stories.