Spending Time Together in Gentry, Arkansas
As told by Gentry Intermediate EAST Students
Gentry, Arkansas
Story Narrative: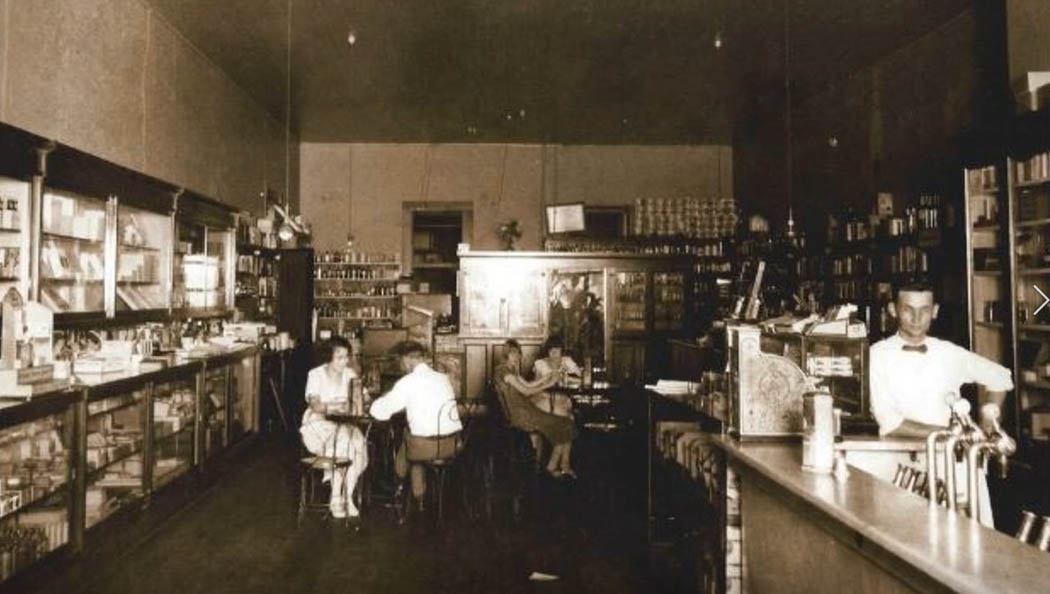 Students at the Gentry Intermediate EAST Students in Gentry, Arkansas, worked with the Gentry Public Library to produce a series of short documentaries about everything from protecting local skies during the 1950s' Cold war-era to the local Christmas parade and the area's popular parks.
Mrs. Marla (Feemster) England (00:05): ... yeah. As long as I could ever remember, Gentry had fireworks. And probably the same for you, I didn't like those big boomers. They just really would scare me. But that was one of the things that was very much fun. Dad, you said that you don't think they had the fireworks at all around the '50s.
Mr. Danny Feemster (00:28): Somewhere along there, yeah. Probably couldn't afford them. They had them like you said, down at the Creek some, but just mostly firecrackers to playgrounds. But it drew a big crowd every year and it gets bigger every year now.
Mrs. Janie Parks (00:48): About the turn of the century in the early 1900s, Gentry had two vacation spots, just south of town. One was called Feemster's Playground and people would camp there and stay in little cabins and swim in Flint Creek. Flint Creek had a lot more water in it then, than it does now. But it was a great place for people to spend the afternoon in the hot summer. Feemster's Playground was right on what we now call Highway 59, but there was a second park called Maryada Park, named after the daughter of the person that developed it. And it was a little farther to the west down Dawn Hill Road. It was a great swimming spot and picnic spot. And several of the Freedom Fest celebrations happened down in Maryada Park, during that time at about the turn of the century.
Mrs. Marla (Feemster) England (01:42): I can remember not only did... At fireworks time, but at Christmas time it was a big to-do too, because we always had the fire truck and Santa Claus was always on the fire truck. And he always went to the fire station and he saw the children and handed out candy. And that was quite an experience as well.
Mrs. Janie Parks (01:59): The Gentry Christmas Parade is usually in the first weekend in December, every year. It is a tradition that we've had in Gentry for at least 50 years, probably going back much farther than that. It's a great time for people to come together and watch a parade of local people, local businesses, local industry, the Gentry High School Band. Everybody has a good time on Main Street and visits with their friends and visits the businesses along Main Street. It's a great time in a small town.
Mrs. Peggy (Steele) Chenault (02:42): We went to several Christmas Parades this year. And the last one we went to was the one in Gentry. And my husband kind of was like, "It's probably not going to be any better than the other two that we've seen." And when we left, he goes, "Oh my gosh, that was the best Christmas Parade ever." Gentry does it. Gentry knows how to do it right. And Gentry has always been known for having a fun time.
Judy Ivey (03:07): On Saturdays, you'd go to town and there would hardly be a place to park. It's so different nowadays, back then it was just such a busy little town, you know?
Jim Ivey (03:23): Yeah, and gasoline stations. Lots. How many? You know that better than I do this next, service stations.
Judy Ivey (03:30): Well, there was one, two, there were four gas stations.
Speaker 2 (03:35): Four gas stations, four grocery stores, two dress...
Judy Ivey (03:41): At least two dress shops. There was two that we would go into.
Speaker 2 (03:47): Two hardware stores.
Judy Ivey (03:48): Yeah.
Jim Ivey (03:49): Well, didn't the train stop there too for a long, long time? Or for a while, anyway.
Judy Ivey (03:53): Well, there was a Depot, but I don't ever remember the train stopping in Gentry. Siloam, but not Gentry. You know where Twigs? Well, it used to be Twigs it's where the Twice-But-Nice shop is, that empty lot behind it is where the sale barn was.
Jim Ivey (04:17): Yeah. It is a pretty prosperous place, really. They would come every Saturday, they'd have a Friday or Saturday. I think it was Saturday though. Mostly cause most people worked during the week.
Judy Ivey (04:30): It seemed like sometimes it was on Mondays, but I don't remember. Every building had something in it. I don't remember there being empty buildings. And then the Alberta hotel, of course the two cafes, well back then people weren't as mobile. You didn't drive to Bentonville, or Fayetteville, or Rogers or wherever to go shopping. I mean, that was a long trip. And now then people don't think anything about it. You just hop in your car and go. But then, we stayed here and did our shopping and had everything that you needed. And the sidewalks would be busy, you'd meet people on the sidewalk and it was just people coming and going and cars. Like I said, sometimes you'd have to drive around to find a parking place.
Speaker 2 (05:36): Wow, that busy.
Judy Ivey (05:37): Yeah. It was so much different, so many more people and everything changes.
Jim Ivey (05:48): Everything changes.
Mayor Kevin Johnston (05:50): So from 2000 to 2010, you know the census is done every 10 years, from 2000 to 2010 we grew almost 47%. We're looking at something probably similar to that again. You add almost 50% back again every time, it doesn't take long to increase that number. So we're definitely growing. Well, have any of you been to Freedom Fest at the 4th of July in the park? So our population is between 3 and 4,000. And on that particular day, we're 10 to 15,000. So we more than triple our population in one day. And think of all the community members that come together to spend one day together. So , that's just one opportunity. And then everyone knows of GYO and all the different sports that GYO has, whether it be football, baseball, softball, soccer, cheerleading. And think of all the people that come together for competition.
Mayor Kevin Johnston (06:47): That's just some of the ways that some of us come together. Great master plan that we've developed. Baseball, softball fields, soccer fields, we're proud to have that. Splash pad coming, hope to have it built for when it warms up again. Next spring and early summer, we hope to have the splash pad open in the City Park. And we're going to spend a lot of money making improvements in parks and recreation. So the kids, the adults, our elderly, citizens all have a place to go outside and enjoy.
Mayor Kevin Johnston (07:17): If you would've asked me three years ago, I wouldn't have guessed that we are where we are today. I could see growth coming and now it's really difficult to keep your eye on that and how fast it's moving. When you look at our water system, and in our city limits we have about 1200 homes and we have on the docket some stuff that's going almost that many again, already lined up. So the town could easily double in the next couple of years, and in three years. I mean, it's hard to keep up a year from now, but three years from now, there's a lot of things we're going to have to do and be prepared for.
Mayor Kevin Johnston (07:54): But when we build parks, one thing that's really important to us is creating a good quality of life, and parks do that. So we know people are moving to Northwest Arkansas, but we want to build something. We want to do things here that people are proud of, people want to be here. We try to find where we're missing those pieces. And then we try to maybe reach out to some of those folks and say, "Hey, if you haven't heard of Gentry, we're over here, we're in the best part of the state. We're right over here in Western Benton County, and here's what we have to offer."
Mayor Kevin Johnston (08:22): We have great schools, Austin-East Program, right? And so that attracts families. So parents are looking for places to take their kids, and so we put a sales pitch together of this is what Gentry has to offer. You hear about cities dying out. A lot of times, that's why they die out. The kids go to college, they move off and they never come back. And so if everybody kept moving off, you just keep getting smaller and smaller and smaller. So we got to make it a place where people want to come back. It takes us all, for every piece of it. Every angle of it takes us all.
---
Asset ID: 2022.06.02
Themes: Fireworks, playgrounds, parks, recreation, history, leisure, parades, July 4th, Independence Day, Christmas, downtown, Main Street, businesses, stores, retail, trains, railroads, shopping, transportation, markets, sports, community planning, infrastructure, pride
Date recorded: 2020
Length of recording: 08:54 m
File Type: Video
Related traveling exhibition: Crossroads: Change in Rural America
Sponsor or affiliated organization: Gentry Intermediate EAST Students, in collaboration with Gentry Public Library, Gentry, Arkansas
More information: