Small-town Farming, Big-time Job, Kentucky
As told by Emma Ginn
Bedford, Kentucky
Story Narrative: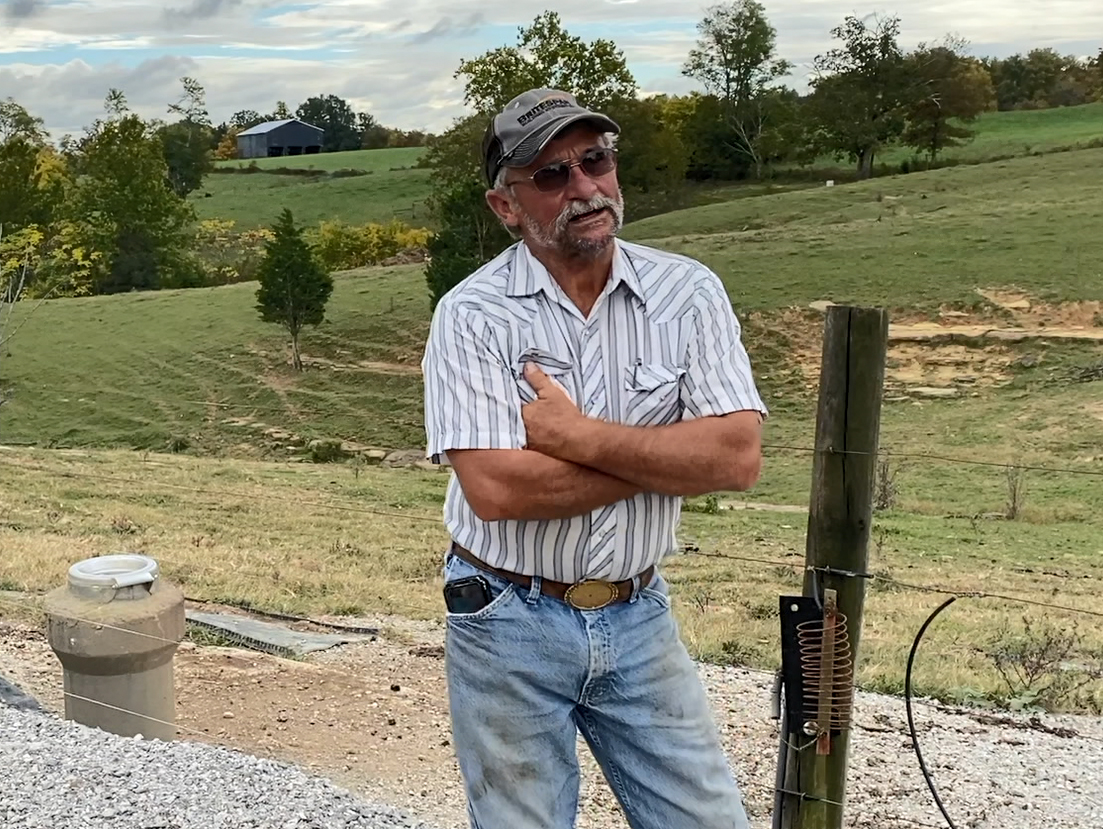 Students in a media class at Trimble County High School in Bedford, Kentucky, partnered with Trimble County Public Library to create digital projects about their town and its local history. As part of the Stories: Yes storytelling initiative, students collaborated on four video projects exploring topics such as sports, theater, farming, and crime in their small town.
Upbeat Country Music: (00:00)
Emma Ginn (00:10): As big cities continue to spread out across the country, small towns are dying. With the dying of small towns, comes the possible extinction of family-owned farms. In our small town, Trimble County, this is different. New family farms are popping and old ones are continuing to be passed down generation after generation. I've seen this myself as my grandparents are fourth generation farmers on the lane they currently live and farm.
Bill Ginn (00:45): The house was built in 1870. So, we're fourth generation, approximately 150 years. Feeding calves, feeding cows, bulls, feeding sheep, checking fences, making sure everything's all right.
Bill Ginn (01:20): Probably 30, 35 head of sheep. There's about 60, 65 head of cattle. There's a few horses still around here. Then we've got all 25 acres of soybeans, probably 15 to 20 acres of corn, and then probably 200, 250 acres of hay.
Bill Ginn (02:03): Yes, quite a few interesting stories. When you're out there on the farm, walking in the woods, seeing the animals, watching new calves come in, seeing kids grow up on the farm.
Bill Ginn (02:36): Everything, you have to like it.
---
Asset ID: 2022.02.03
Themes: Family, farming, agriculture, generations, pride, livestock, small towns, Crossroads, work, crops
Date recorded: 2020
Length of recording: 02:46 m
File Type: Video
Related traveling exhibition: Crossroads: Change in Rural America
Sponsor or affiliated organization: Trimble County High School in collaboration with Trimble County Public Library, Bedford, Kentucky
More information: https://www.kyhumanities.org/news/articles/smithsonian-coming-to-kentucky-