Sherman Lake and Reservoir, Nebraska
As told by Brian Crouch
Custer County, Nebraska
Story Narrative: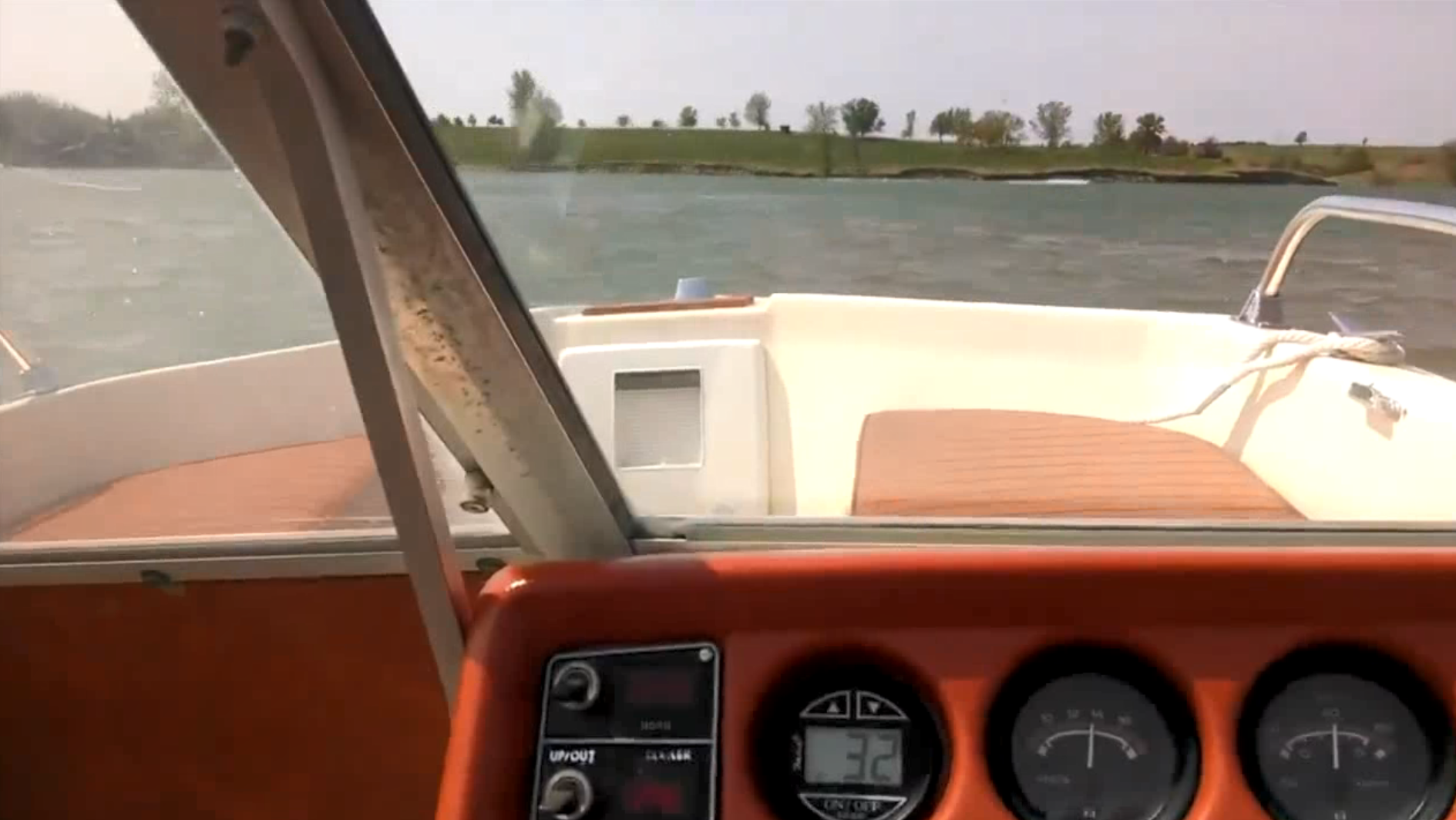 Brian Crouch explores the history and recreational opportunities at Sherman Dam and Reservoir in central Nebraska. This project was created through a County wide partnership with Custer County Historical Society.
Brian Crouch (00:27): Hello and welcome to my documentary about Sherman Reservoir, which is about five miles from Loup City, Nebraska. Sherman sits on 4,721 acres of land and the lake itself is 2,845 acres of water, perfect for fishing and water sports. The lake is a man-made reservoir made in 1961 by building an earthen dam 134 feet tall and 1,912 feet long at its crest across Oak Creek. The dam was constructed for flood control and irrigation, but is now owned by the local Farwell Irrigation District and the Loup Basin Reclamation District. This dam creates Sherman Reservoir, which borders the Sherman Reservoir State Recreation Area on the northern side.
Brian Crouch (01:22): Next up, Sherman Reservoir also holds services and tournaments, such as the Great Points Fishing and Guide service, which gives fishing tours of the lake. The Nebraska Walleye Guide, which is another fishing tour of the Lake, and the Nebraska Walleye Trail, which contains information on a variety of tournaments, including multiple at Sherman. And finally, Trade Winds Marina, which offers boat rentals, fishing supplies, fuel for boats and cabin RV rentals.
Brian Crouch (02:26): Now let's talk about fishing. There are may rugged drainage ways that break off from the main reservoir body providing interesting bays and coves and outstanding fishing opportunities. The Lake is a popular fishing location in central Nebraska. The most popular species sought by fishermen are walleye, crappie, catfish, white bass and northern pike. Fishing typically begins in March when northern pike can be caught in the shallow waters of coves and bays. Fishing for walleye during their April spawning period is very popular and walleye fishing usually peaks from May to June.
Brian Crouch (3:07) White bass fishing typically has two peaks, one in April through May and the second peak in midsummer. Crappie catches are excellent in May as the reservoir fills and the flooded habitat is available in the coves and bays. Ice fishing for crappie and walleye can also be productive over submerged cover or habitat. Channel catfish provide good fishing opportunities throughout the summer months and large flathead catfish provide the possibility for trophy-sized fish.
Brian Crouch (03:43): Boating is also very popular at the Lake. All boats are permitted on the Lake, but the most popular activities are water skiing and jet skiing. With Sherman's three boat ramps and three docks, you always have a place to load and unload or dock your boat at the Lake. And if you do not have a boat of your own, Trade Winds Marina offers boat rentals on the eastern side of the lake.
Brian Crouch (04:52): Thank you for watching my video about Sherman Reservoir. In the words of Porky Pig, "That's all folks!"
---
Asset ID: 8631
Themes: Water, waterways, recreation
Date recorded: 2018
Length of recording: 5:15 m
Related traveling exhibition: Water/Ways
Sponsor or affiliated organization: Custer County Historical Society, Nebraska
More Information: https://museumonmainstreet.org/blog-node/going-distance-stories-nebraska