Running for Office: Max Hancock, Maryland
As told by Max Hancock
Frostburg, Maryland
Story Narrative: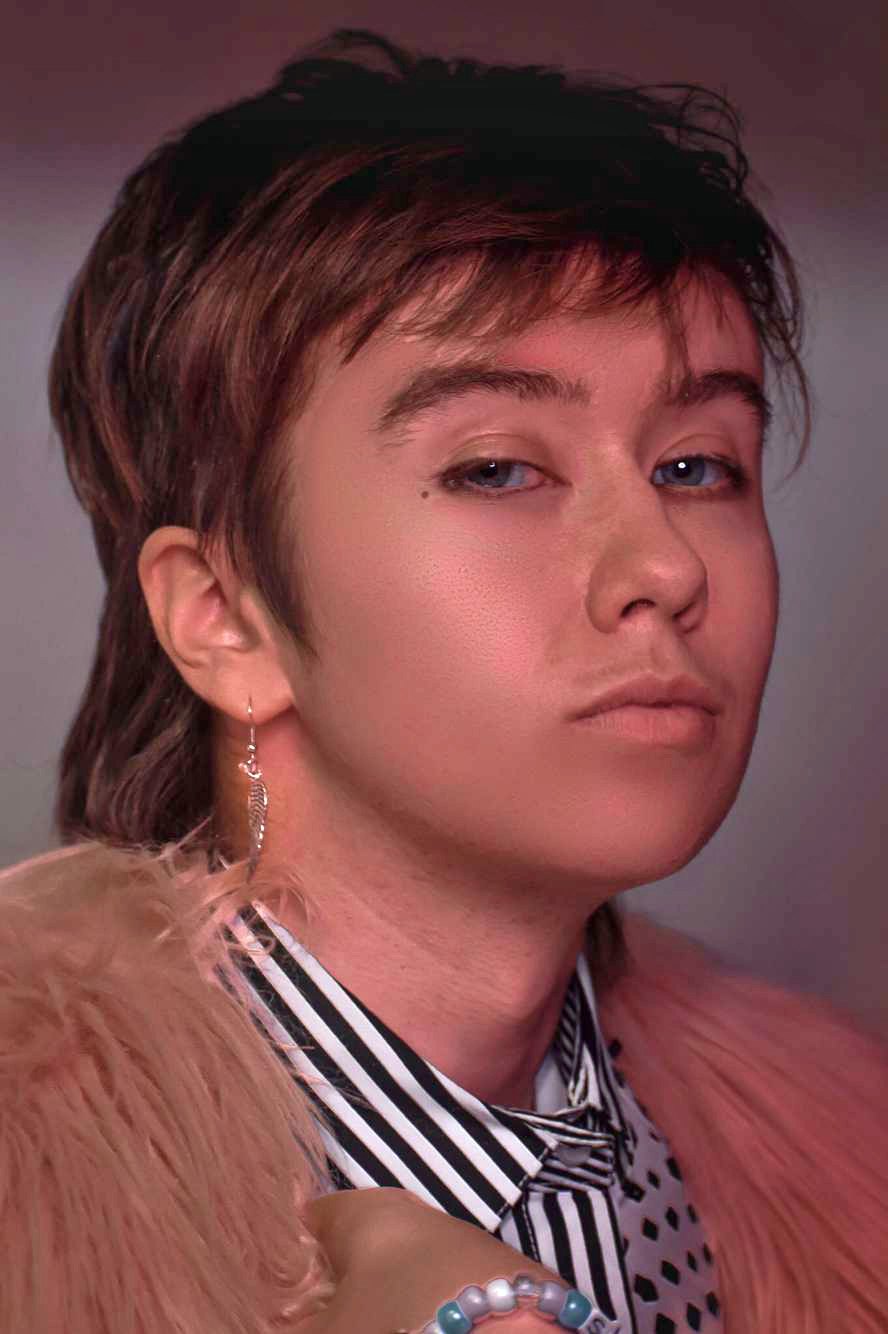 This snapshot was gathered in conjunction with the Maryland Voices initiative at Maryland Humanities, specifically to supplement the "Voices and Votes: Democracy in America" traveling exhibition from the Smithsonian's Museum on Main Street program. This collection, made up of stories of first-time voters between the ages of 18 and 24, showcases the experiences of young people as they wrestled with the 2020 presidential election, issues around social justice, the environment, immigration, and the pandemic.
Max Hancock (00:00): Hi, my name is Max Hancock. I use he/him/his pronouns. I'm from the Annapolis region of Maryland, but when I moved off to college, it was to Frostburg.
Max Hancock (00:14): One concept I dedicated an entire page of notes to was I think your last question, which was what I would do if I went into public office. That gave me so much food for thought, because it's things that I think people ask you all the time. Like when you ask a little kid, "Oh, what would you do if you were elected president?" And they say, "I would make candy the national meal." And you're like, "That's adorable. I love that." But now that I'm older and I don't really like candy that much anymore, it's a tough question that I feel like there's so many things I could say to that, I don't know how people who go into politics on purpose do it.
Max Hancock (01:05): I kind of fell into politics. I started going to conferences and stuff, and all of a sudden people were asking me to speak places, and it was weird. It was weird, and it was kind of scary, and I never had time to sit down and think, "What would I do if I ended up a Senator?" or whatever.
Max Hancock (01:24): One of the things I have on here is that I would try to mend international relations with China and Russia, because I've heard too much about them recently and I want to stop being nervous about them. I want to stop being nervous about the fact that all of our international relationships are relics from Cold War-era communists terror. That seems so unattainable. I don't know how anything gets done in this country. This whole to-do list of things I have to do as president, is crazy. It's crazy.
---
Asset ID: 2021.03.13.f
Themes: Politics, elections, voting, policy, political office, president, Cold War, foreign policy
Date recorded: January 29, 2021
Length of recording: 01:59 m
Related traveling exhibition: Voices and Votes: Democracy in America
Sponsor or affiliated organization: Allegany Museum, in partnership with Maryland Humanities
More information: https://www.mdhumanities.org/programs/museum-on-main-street/2021-2022-tour/