Rosalia: Gun Control and the Right to Vote, Arizona
As told by Rosalia
Phoenix, Arizona
Story Narrative: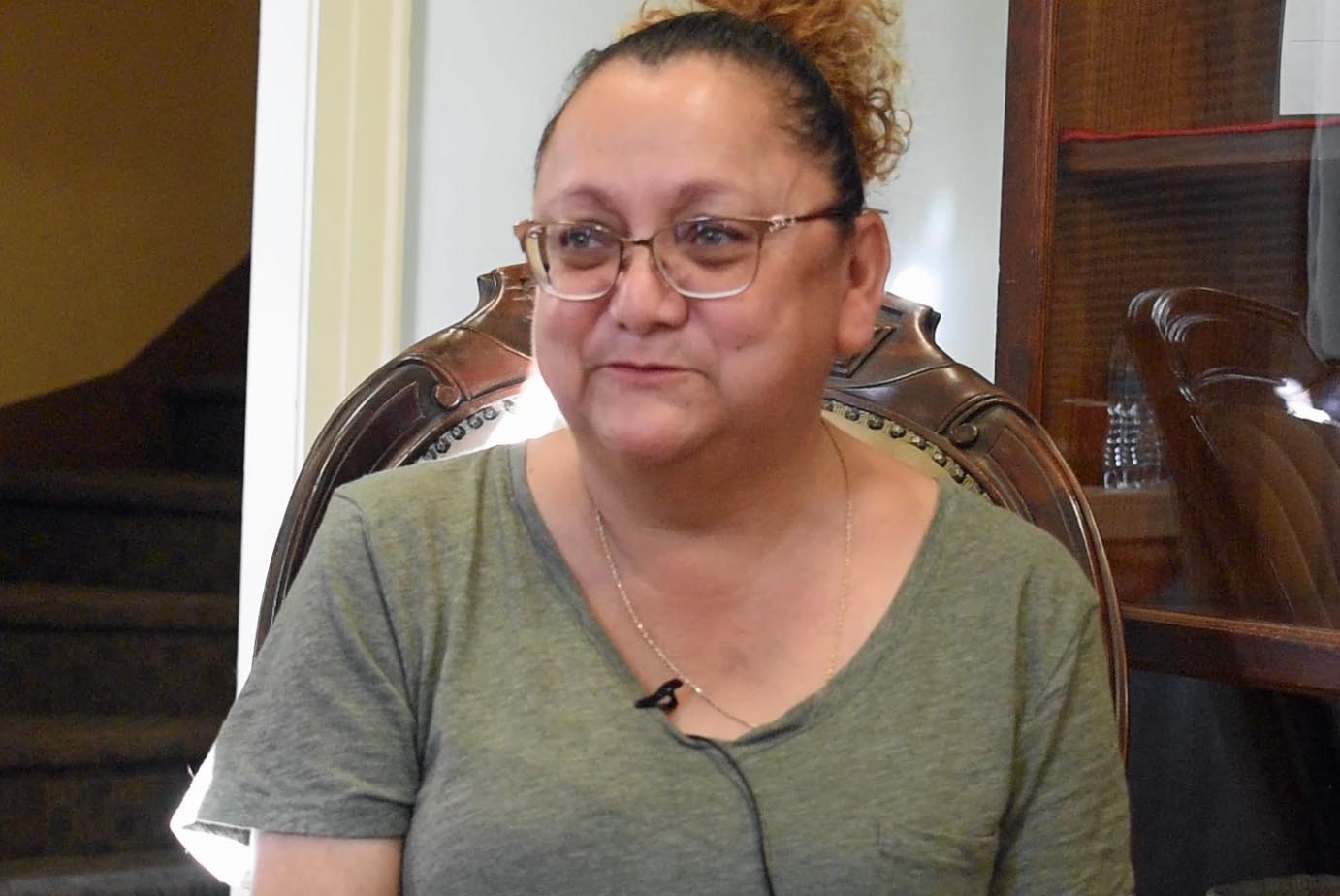 In early 2020 (just weeks before the pandemic), Smithsonian staff and their storytelling partners at the Peale, Baltimore, traveled to multiple states in the U.S. to ask residents of those states about voting experiences, the current state of American democracy, what issues brought them to the polls, how they made a difference in their communities, and what Americans' civic responsibilities were, among other complex questions.
Rosalia (00:00): Hi, my name is Rosalia. I'm from Tucson, Arizona. Go Wildcats! And I truly believe my vote does matter, and that's why I encourage my children go out and vote.
(00:15): There's a lot of talking and disputing about the presidency, but that's a good thing about our democracy. We're able to voice our opinions. If you like what I have to say, if you don't like what I have to say, I'm okay to listen to what you have to say, I may not like what you have to say, but we're allowed to speak our minds.
(00:39): I guess, after the shooting of Gabby Giffords in Tucson got me thinking a lot about gun control and how it affects my children, and then school shootings, and I think that motivated me a lot to attend more seminars, give my opinion. We have a people coming door to door, who are asking opinions about gun control, some of the candidates who are running who are in favor, who aren't in favor. So, that actually, what they say has a lot to do with what I vote on.
---
Asset ID: 2022.34.14.a-b
Themes: Voting, Democracy, Issues, Gun Control, 2nd Amendment, Gun Violence, Policy, Candidates, Elections
Date recorded: January 25, 2020
Length of recording: 0:01:18
Related traveling exhibition: Voices and Votes: Democracy in America
Sponsor or affiliated organization: Arizona Humanities
More information or related assets: https://azhumanities.org/smithsonian-exhibition-voices-and-votes-democracy-in-america/