The Republican River, Nebraska
As told by Daizy Pineda Dominguez
Custer County, Nebraska
Story Narrative: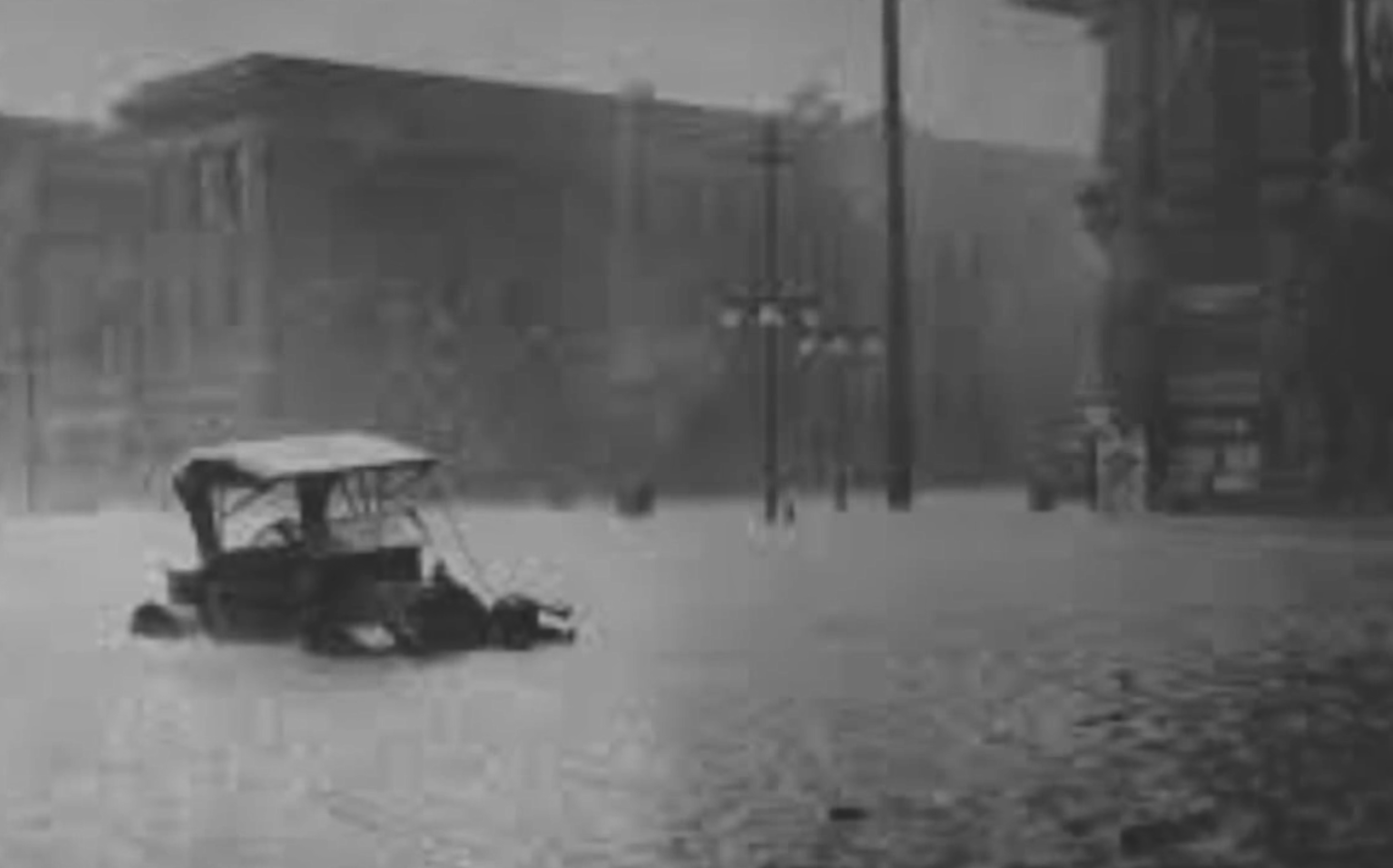 Daizy Pineda Dominguez charts the history of the Republican River including "Nebraska's Deadliest Flood" which occurred in 1935. This project was created through a County wide partnership with Custer County Historical Society.
Daizy (00:42): The Republican River is amazing and beautiful. The river is located in three states, Colorado, Kansas, and Nebraska. The Republican River is the home to many wild animals. Some of those animals include Eagles, turkey, deer, fish, and many different types of birds. The river is also a recreational center. You can spend time with family and friends, camping and fishing, and even go hunting. The Republican River provides Nebraska with a beautiful scenery and irrigation. The Republican River is formed at the mouth of the North Fork and they Arikaree River. The river flows east past Superior, then turns southeastward, connecting with the Smokey Hill River at Junction City, Kansas. Those two rivers, then from the Kansas River. The Republican River is part of the Missouri River basin flood control.
Daizy (01:37): May 30th, 1935, the Republican River flooded. Everything that was in the Republican Valley Basin was washed down the river. Snakes and people climbed trees, and clung on until they could be rescued. With many of the bridges, roads, railroad tracks, and telephone lines down, airplanes and amateur radio aided the limited amount of boats helping the stranded. The damage from the river was drastic. According to weather.gov, Colorado's loss wasn't as horrible as Nebraska's and Kansas. 110 people died, more than 20,000 livestock and poultry were killed, 1,875,250 acres or 2,930 miles of highways, farmland, and crabs were destroyed. Over the span of four months telephone lines were propped back up, the railroad was reconstructed, and the carcasses of the livestock were picked up. The federal government set up CCC, or the Civilian Conservation Corps, and FERA camps so the dead could be gathered and destroyed. After all the carcasses of livestock were destroyed, the next several weeks were focused on clearing the land, and repairing the public works. $434,000.00 of federal funds was made available for Nebraska, and 4,000 for Kansas. After all the debris was cleared, work on the railroad started. Some of the men were sent to start putting up telegraph lines, and work on the bridges so the trains could get running faster.
Daizy (03:22): During these four months, though there were a lot of problems that had to be overcome. Pay for the workers, for instance. Another problem was clean water, food, and sanitation. Because of the disaster, the Red Cross set up lost and found centers, medical help was also available for the people. The entire operation was about $2,845,995.00. The Red Cross contributed half of the money, people then raised the other half. Even though most of the bridges were either repaired or rebuilt, not all of them were the same.
---
Asset ID: 8628
Themes: Water, waterways, floods, history, government, FEMA, Red Cross
Date recorded: 2018
Length of recording: 3:59 m
Related traveling exhibition: Water/Ways
Sponsor or affiliated organization: Custer County Historical Society, Nebraska
More Information: https://museumonmainstreet.org/blog-node/going-distance-stories-nebraska