Our Generation: Sophia Peters, Maryland
As told by Sophia Peters
Salisbury, Maryland
Story Narrative: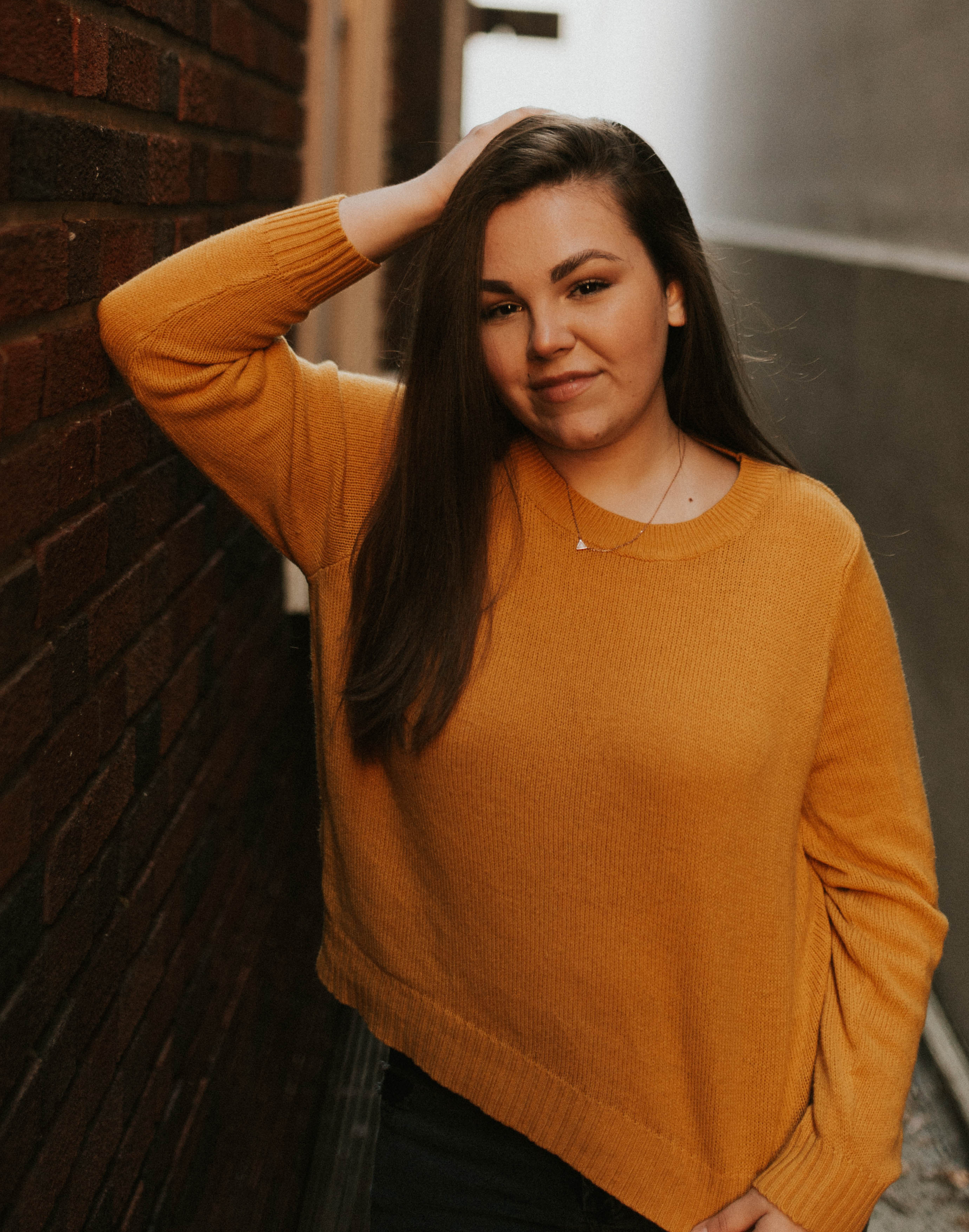 This snapshot was gathered in conjunction with the Maryland Voices initiative at Maryland Humanities, specifically to supplement the "Voices and Votes: Democracy in America" traveling exhibition from the Smithsonian's Museum on Main Street program. This collection, made up of stories of first-time voters between the ages of 18 and 24, showcases the experiences of young people as they wrestled with the 2020 presidential election, issues around social justice, the environment, immigration, and the pandemic.
Sophia Peters (00:00): My name is Sophia Peters. I am from Salisbury, Maryland, and I attend Elizabethtown College in Elizabethtown, Pennsylvania.
Sophia Peters (00:08): I think there is something unique about our generation. Our generation was born right after 9/11 happened. I was the first class that teachers had, where they had students who were not yet born when 9/11 had occurred. So then later growing up, we had the recession happen and then we had this rise of a partisan divide.
Sophia Peters (00:34): We were the school shooter generation where we had active shooter drills. And we were forced to look at gun violence. And I think that when you have a generation who has now graduated in the midst of a pandemic, who is now starting college, you have a very resilient group of teenagers who are tired of handling the problems of other people and are very inclined to try to solve those issues themselves rather than saying, "I'll just call my Congressman and ask him to take care of it."
Sophia Peters (01:09): I think that it is a very interesting thing. I think that you have a lot of people who want to start doing good themselves rather than putting it on the plates of others. And I hope that we have a lot of people follow through with that, because I think that there are a lot of people in my generation who have great ideas and who are very resilient and want to make those changes.
---
Asset ID: 2021.03.16.e
Themes: 9/11, gun violence, resilience, Gen Z, youth, pandemic, COVID-19, activism, policy
Date recorded: February 4, 2021
Length of recording: 01:31 m
Related traveling exhibition: Voices and Votes: Democracy in America
Sponsor or affiliated organization: Edward H. Nabb Research Center, Salisbury University, in partnership with Maryland Humanities
More information: https://www.mdhumanities.org/programs/museum-on-main-street/2021-2022-tour/