Our Generation: Augustus Roberts, Jr., Maryland
As told by Augustus Roberts, Jr.
Salisbury, Maryland
Story Narrative: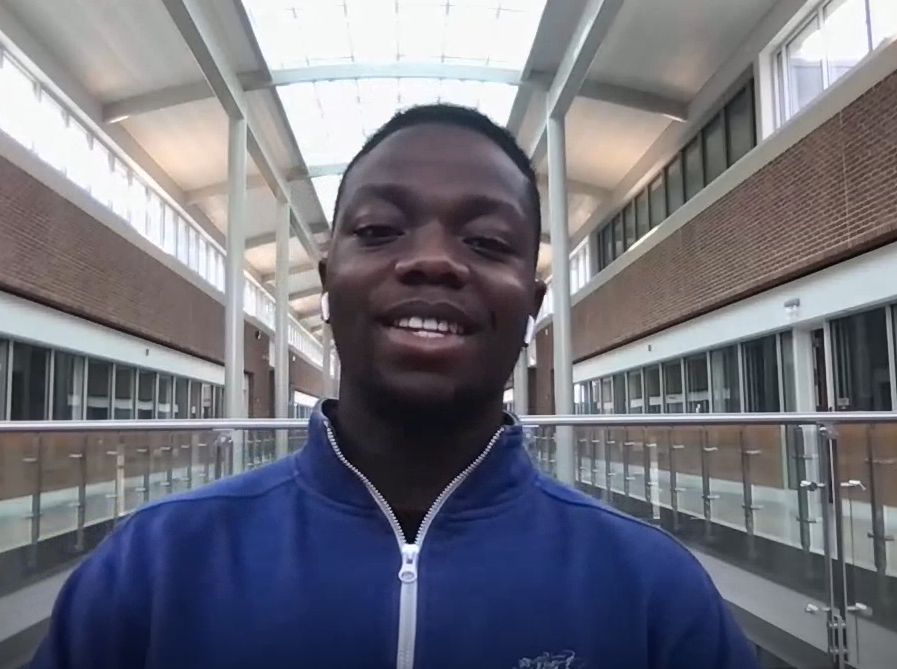 This snapshot was gathered in conjunction with the Maryland Voices initiative at Maryland Humanities, specifically to supplement the "Voices and Votes: Democracy in America" traveling exhibition from the Smithsonian's Museum on Main Street program. This collection, made up of stories of first-time voters between the ages of 18 and 24, showcases the experiences of young people as they wrestled with the 2020 presidential election, issues around social justice, the environment, immigration, and the pandemic.
Augustus Roberts, Jr. (00:00): My name's Augustus Roberts, Jr. I'm currently a senior English major at the University of Maryland Eastern Shore. A couple of fact about myself. I like to create from graphic design to film to even still life pictures, which is my main passion. But that's the main thing I love to get my hands on when it turns to digital media.
Augustus Roberts, Jr (00:21): My own personal motif or mantra that I live by, I feel like for us to understand the future, we have to study the past or, that great idiom, it will repeat itself. It comes into fruition every time.
Augustus Roberts, Jr. (00:37): I think because of the amount of access that we've had to amount of historical context and research and people traveling, well, more than they've ever done before, it's a level of awareness with our generation where we're turning to those ages where we're starting to pick up the reins from you all, we're starting to take over those jobs and positions that were once that we looked up to you all for. It's like, okay, how can we do better for even the next generation? It's the leadership of you all. I got to say that too.
Augustus Roberts, Jr. (01:11): I'm saying it's the leadership from our mentors and everybody who provides a level of expertise, not just to say, "This is not what we should do. But here's what was our mistakes, and here's how you should learn from it." So it's a lot of the honesty within my OGs and people I speak to about what's been going on in the area and what goes on around us that helps put stuff in context with how I can try to make a change right now.
---
Asset ID: 2021.03.05.e
Themes: Our generation, Gen Z, life lessons, reflection, history
Date recorded: February 5, 2021
Length of recording: 01:41 m
Related traveling exhibition: Voices and Votes: Democracy in America
Sponsor or affiliated organization: Edward R. Nabb Research Center, Salisbury University, in partnership with Maryland Humanities
More information: https://www.mdhumanities.org/programs/museum-on-main-street/2021-2022-tour/