Our Generation: Arianna Gomez, Maryland
As told by Arianna Gomez
Salisbury, Maryland
Story Narrative: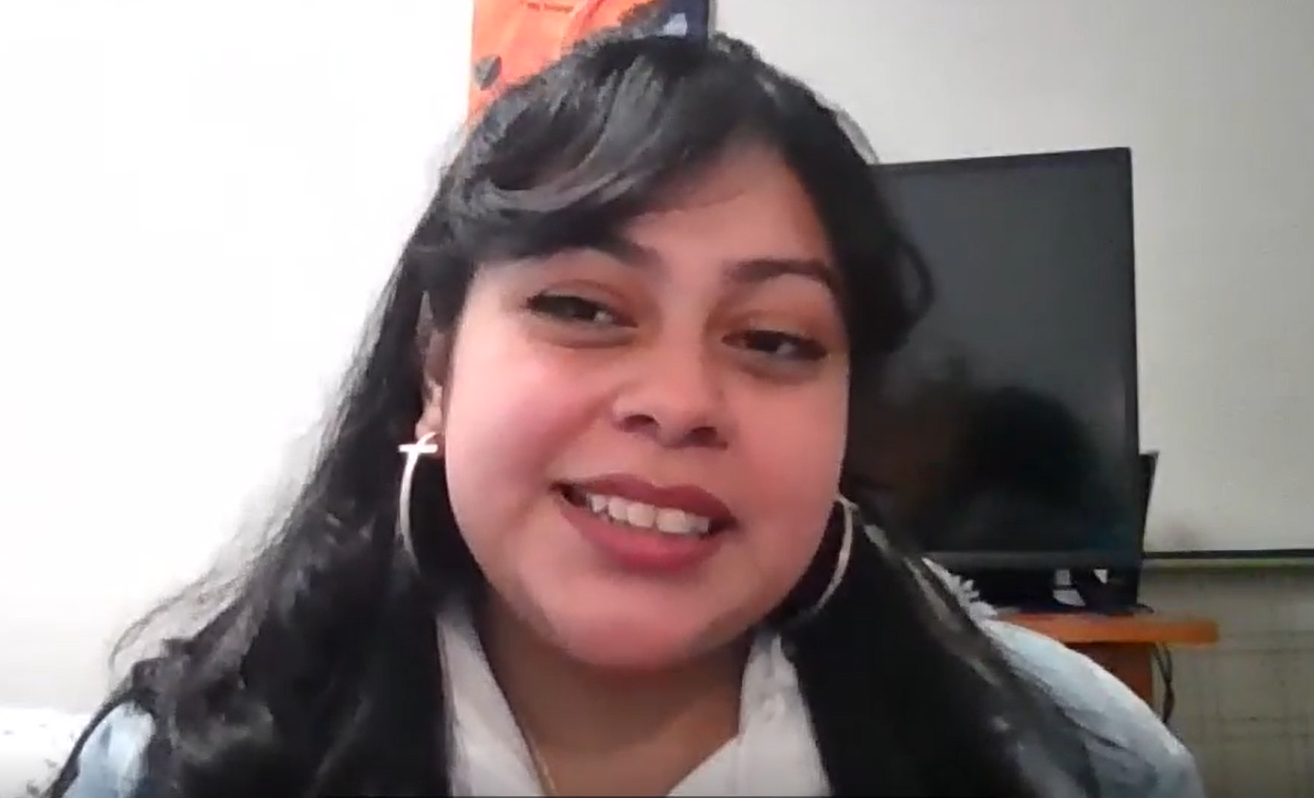 This snapshot was gathered in conjunction with the Maryland Voices initiative at Maryland Humanities, specifically to supplement the "Voices and Votes: Democracy in America" traveling exhibition from the Smithsonian's Museum on Main Street program. This collection, made up of stories of first-time voters between the ages of 18 and 24, showcases the experiences of young people as they wrestled with the 2020 presidential election, issues around social justice, the environment, immigration, and the pandemic.
Arianna Gomez (00:00): So my name is Arianna Gomez. I am from originally Laurel, Maryland. I grew up in PG County my whole life, but now I study at Salisbury University. I am a K-12 ESL certification major. That essentially boils down to just me wanting to help people learn English as a second language, and also academic schooling, as well as also trying to help teach people who are adult ESL learners.
Arianna Gomez (00:34): I believe that the Generation Z, or Gen Z, those groups of people are able to help others and have more empathy for different situations. Mainly because we've [inaudible 00:00:47] interesting, a position of being a part of major historical events that we could view as young students and really grow to see how differences of opinion have changed on it, and how different stances and sources of media have portrayed both sides of one event, as well as having the older generations teach us how they view, how they feel the situation while we still get to form our opinion on it.
Arianna Gomez (01:17): It's kind of like looking through things through a glass mirror. Like you're a part of the situation, but not really because you did not get the choice to have an opinion, especially if you were growing up as a minor during those times. So, I think that really helps with how we choose to formulate our opinions, how we choose to view the situation, and assess it before we can make a decision.
---
Asset ID: 2021.03.04.g
Themes: Generation Z, youth, perspectives, dialogue, empathy
Date recorded: February 1, 2021
Length of recording: 01:45 m
Related traveling exhibition: Voices and Votes: Democracy in America
Sponsor or affiliated organization: Edward R. Nabb Research Center, Salisbury University, in partnership with Maryland Humanities
More information: https://www.mdhumanities.org/programs/museum-on-main-street/2021-2022-tour/