My First Voting Experience: Sophia Peters, Maryland
As told by Sophia Peters
Salisbury, Maryland
Story Narrative: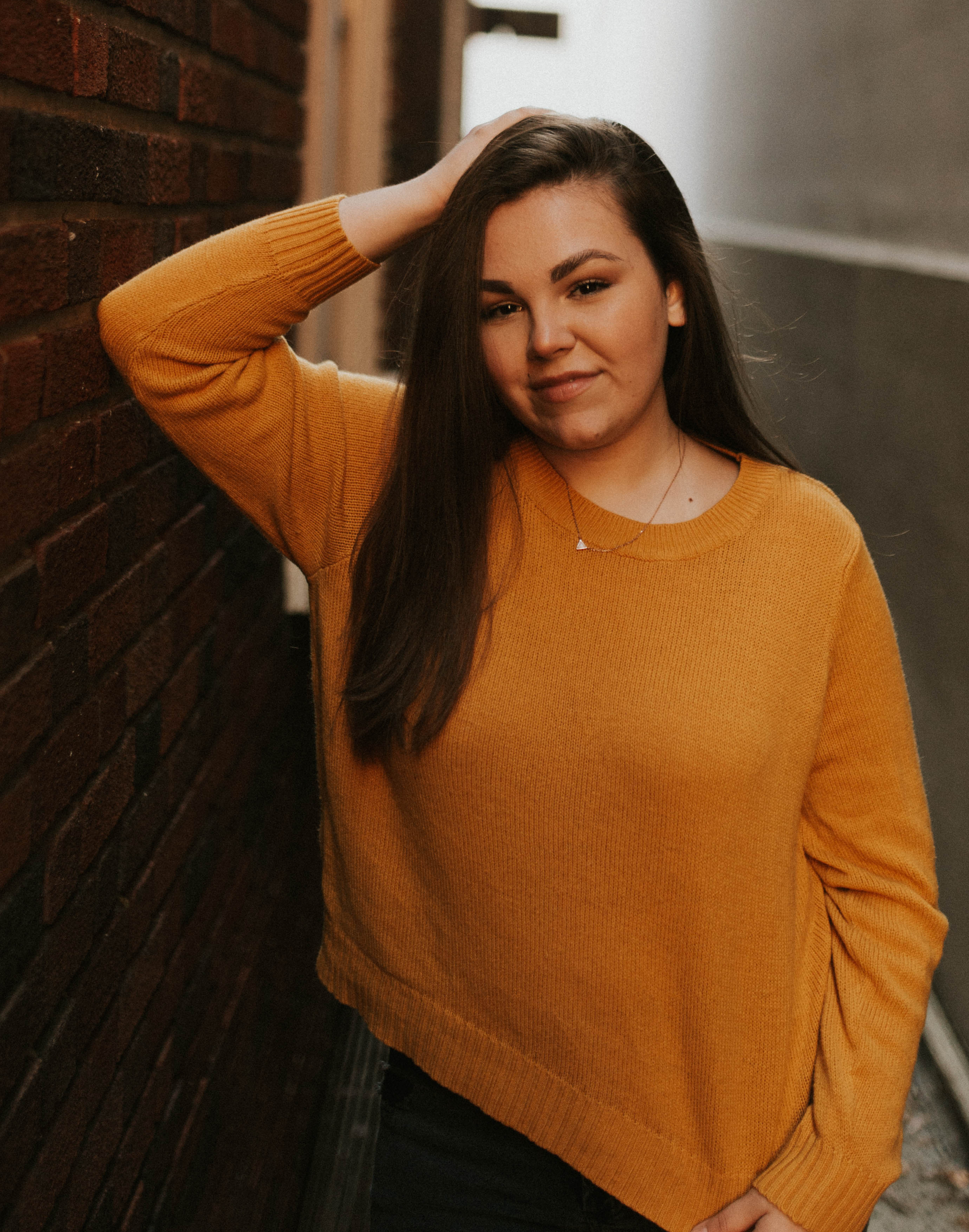 This snapshot was gathered in conjunction with the Maryland Voices initiative at Maryland Humanities, specifically to supplement the "Voices and Votes: Democracy in America" traveling exhibition from the Smithsonian's Museum on Main Street program. This collection, made up of stories of first-time voters between the ages of 18 and 24, showcases the experiences of young people as they wrestled with the 2020 presidential election, issues around social justice, the environment, immigration, and the pandemic.
Sophia Peters (00:00): My name is Sophia Peters. I am from Salisbury, Maryland, and I attend Elizabethtown College in Elizabethtown, Pennsylvania.
Sophia Peters (00:08): So I did get to vote during this election. It was definitely not how I expected it to happen as it was my first time voting, but I chose to do a mail-in ballot given the circumstances of the pandemic. I did have the opportunity to do a mail-in ballot. I requested that and I sent it in. I definitely think it wasn't the typical first time voting experience that most young teenagers have, but I did very much enjoy getting to celebrate the fact that I did get [inaudible 00:00:39].
Sophia Peters (00:39): I certainly did feel empowered. I think that we, as teenagers, hear a lot about our parents voting and I would definitely say entering high school, you begin to learn more about government, but there is no clear cut way to [inaudible 00:00:58]. When you do turn 18, you do have this ability to really make a difference in the way that you've been shown your entire life. I felt very empowered as it was [inaudible 00:01:09] doing for a long time and I was very excited to put that ballot in the mailbox.
Sophia Peters (01:14): I definitely think we had a major youth presence, at least around me, that were very excited for voting this year. I remember sitting on election night with one of my friends and we were watching the election results as they were coming in. Voting was a big deal. We were sending photos of each other, showing that we had filled our ballot. We were like, "Look, we're sending it in." For us, it was a very big deal. Other peers my age may not have cared as much, but at least in my friend group, I have a very politically active friend group, we were very enthralled to be voting for the first time. It was an awesome experience to get to share with one another.
---
Asset ID: 2021.03.16.c
Themes: Voting, mail-in ballots, pandemic, COVID-19, empowerment, Gen Z, college, presidential election, politics, youth
Date recorded: February 4, 2021
Length of recording: 01:52 m
Related traveling exhibition: Voices and Votes: Democracy in America
Sponsor or affiliated organization: Edward H. Nabb Research Center, Salisbury University, in partnership with Maryland Humanities
More information: https://www.mdhumanities.org/programs/museum-on-main-street/2021-2022-tour/