My First Voting Experience: Madison Kirkpatrick, Maryland
As told by Madison Kirkpatrick
Cumberland, Maryland
Story Narrative: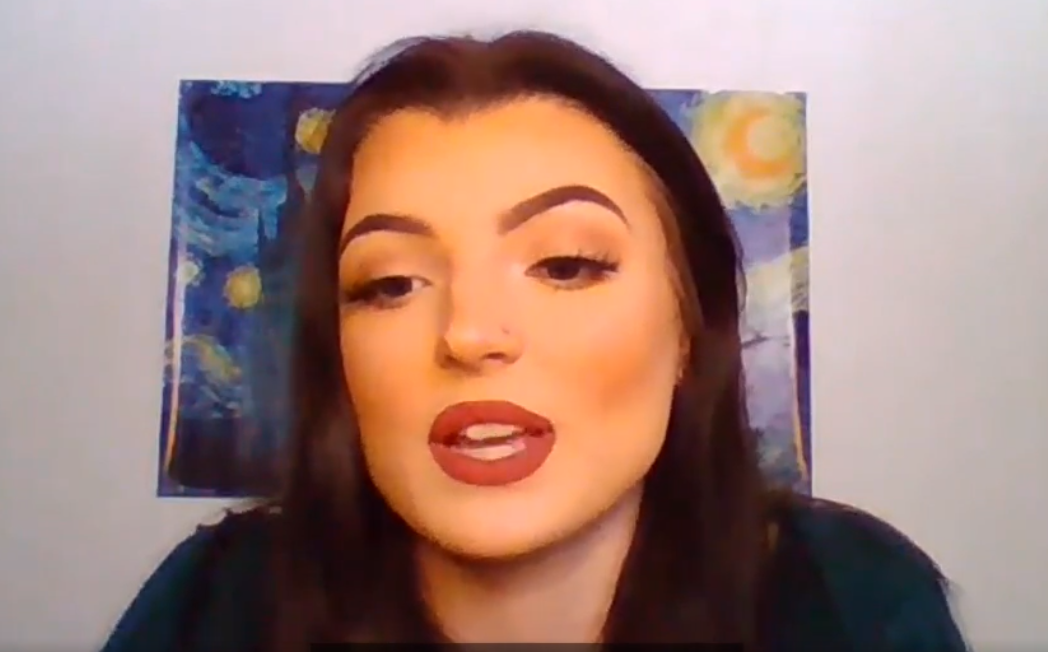 This snapshot was gathered in conjunction with the Maryland Voices initiative at Maryland Humanities, specifically to supplement the "Voices and Votes: Democracy in America" traveling exhibition from the Smithsonian's Museum on Main Street program. This collection, made up of stories of first-time voters between the ages of 18 and 24, showcases the experiences of young people as they wrestled with the 2020 presidential election, issues around social justice, the environment, immigration, and the pandemic.
Madison Kirkpatrick (00:01): I'm Madison Kirkpatrick. I'm 18 years old and I go to Allegheny College of Maryland here in Cumberland, Maryland. So this year was my first year of voting, actually. It was something I was definitely very excited for because I remember being six years old, voting on the Nickelodeon Kids Choice things, and it was just something I was definitely very excited for. That's why I definitely made sure I was registered. I was very looking forward to it.
Madison Kirkpatrick (00:28): It was a very fulfilling experience actually getting to go and pick where I was going and making a plan. And after it was all done, it was just a really good experience to bring it to life, and it was a good first time, for sure.
Madison Kirkpatrick (00:43): I was definitely very nervous. I did go actually in person. It was very, very cold. I remember that. And I remember there being a very long line and a lot of people there. There were a lot of people with signs pushing their opinions and agendas everywhere.
Madison Kirkpatrick (01:02): There wasn't any bad things, but there was definitely a lot of people and different people there and it was not too bad of a process. It wasn't very long. It went by very quick. And my family actually got to stay together and meet up very quickly afterwards, so it was a very pleasant first time.
---
Asset ID: 2021.03.12.d
Themes: Voting, elections
Date recorded: January 29, 2021
Length of recording: 01:21 m
Related traveling exhibition: Voices and Votes: Democracy in America
Sponsor or affiliated organization: Allegany Museum, in partnership with Maryland Humanities
More information: https://www.mdhumanities.org/programs/museum-on-main-street/2021-2022-tour/