Middle Loup River, Nebraska
As told by James, BaiLee and Sam McMillan
Custer County, Nebraska
Story Narrative: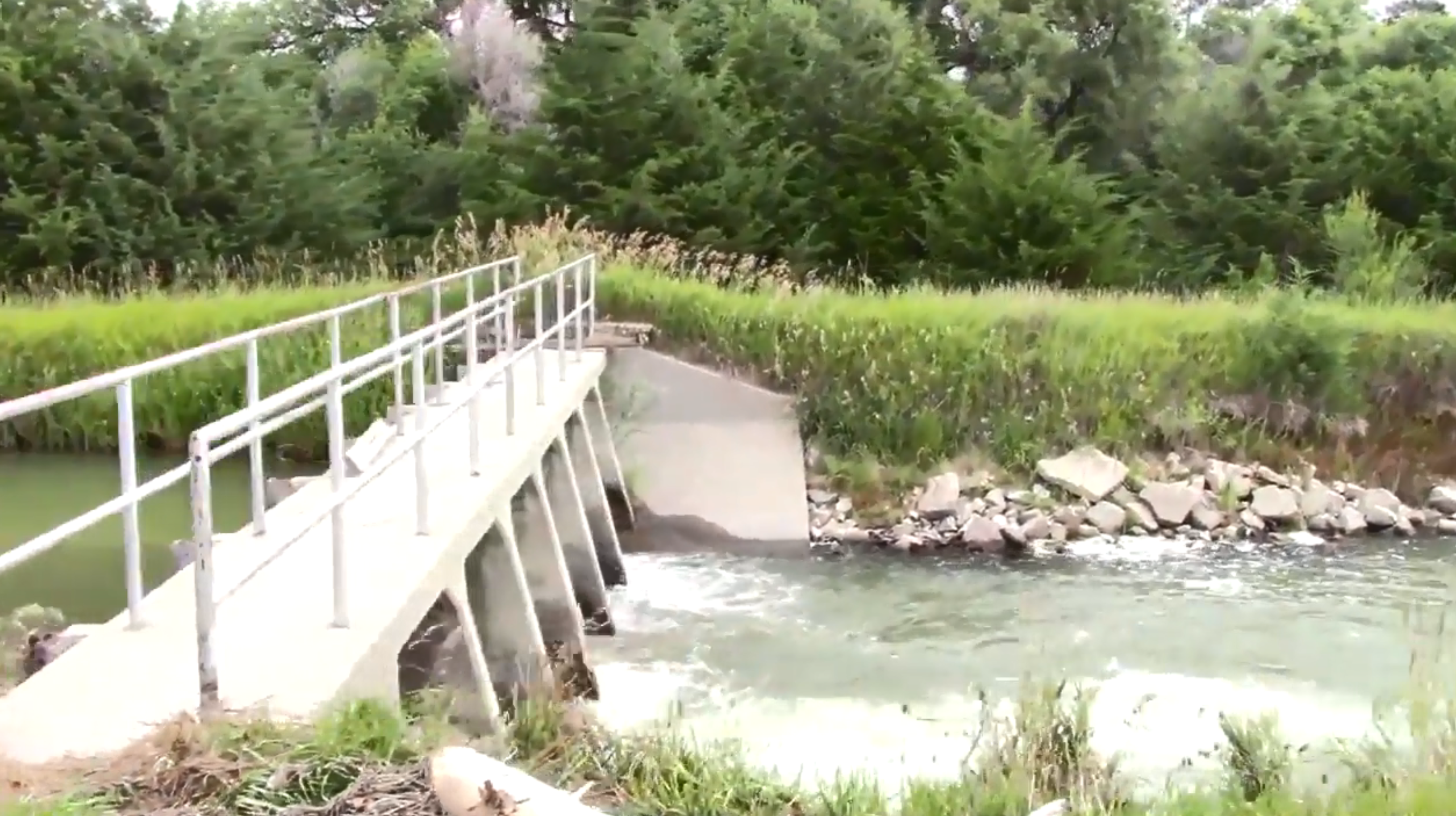 James, BaiLee and Sam McMillan produced and narrated this portrait of the Middle Loup River in Nebraska. The ways in which many local waterways are linked is explored. This project was created through a County wide partnership with Custer County Historical Society.
BaiLee McMillan (00:05): The Middle Loup River winds through the Nebraska Sand Hills until approximately Millburn, Nebraska, where it runs through the [lust 00:00:13] soils. This river starts as two forks in Hooker County, northwest of Mullen. From there, it flows in a mostly southeasterly direction. The Middle Loup River is approximately 200 miles long, measured from the confluence in Hooker County to the confluence of the Middle Loup and North Loup rivers between St. Paul and Cushing. The Middle Loup River is two feet to 980 feet wide. East of the village of Dunning, Nebraska the [Dismal 00:00:40] River joins the Middle Loup on its trip downstream. Near Bolus, the South Loup and Middle Loup combined. All three of the Loup rivers combined, Middle, North branch, and South branch, total 1,800 miles. It has been noted that the Loup river system is the most constant flowing river system in the world. These rivers all start out in the Sandhills where they're spring-fed.
BaiLee McMillan (01:05): Nebraska has more miles of river than any other state. It also has the US's largest aquifer, the Ogallala or High Plains Aquifer. The Middle Loup River is home to many species of wildlife. Many different species of fish, frogs and turtles call this river home. Fish species include a variety of minnows, sucker species, sunfish, catfish, perch, and many others. Birds such as blue herons, pelicans, ducks, geese, cranes, and a variety of smaller birds are commonly seen. A family of bald eagles were once seen around the Millburn Dam. Not only do wildlife flock to this river, but people do for recreational purposes. Tanking, tubing, kayaking, swimming, and fishing are all fun summer activities to do while on the Middle Loup River. At the Millburn Diversion Dam, there's a campground where families can camp under the stars. There is another park downstream called Daley Park. Many people kayak, tube, or tank from the Millburn Diversion Dam to Daley Park, as it is the perfect distance for an afternoon trip.
BaiLee McMillan (02:18): The original plan for the Millburn Diversion Dam was to have two canals. These plans were later dropped and only one canal was built. The canal is used as a source of irrigation for farmers along it, from Millburn to Comstock. The river was first diverted through a channel on April 15th, 1955. Concrete work began on June 9th, 1955. The work was completed on May 28th of 1956. The Millburn Diversion Dam is a concrete OG [inaudible 00:02:50] with earth and wings. The total length of the dam is 3,880 feet. It has a structural height of 24 and half feet. The dam has five radial control gates. The diversion capacity is 260 cubic feet per second.
BaiLee McMillan (03:09): The Middle Loup River is a beautiful place where people come from all around to admire wildlife, enjoy summer's eve by a campfire, or to swim in its cool water during the hot Nebraska summer.
---
Asset ID: 8633
Themes: Recreation, fishing, boating, kayaking, camping, nature, wildlife, rivers, dam, engineering
Date recorded: 2018
Length of recording: 3:58 m
Related traveling exhibition: Water/Ways
Sponsor or affiliated organization: Custer County Historical Society, Nebraska
More Information: https://museumonmainstreet.org/blog-node/going-distance-stories-nebraska