Making a Difference: Augustus Roberts, Jr., Maryland
As told by Augustus Roberts, Jr.
Salisbury, Maryland
Story Narrative: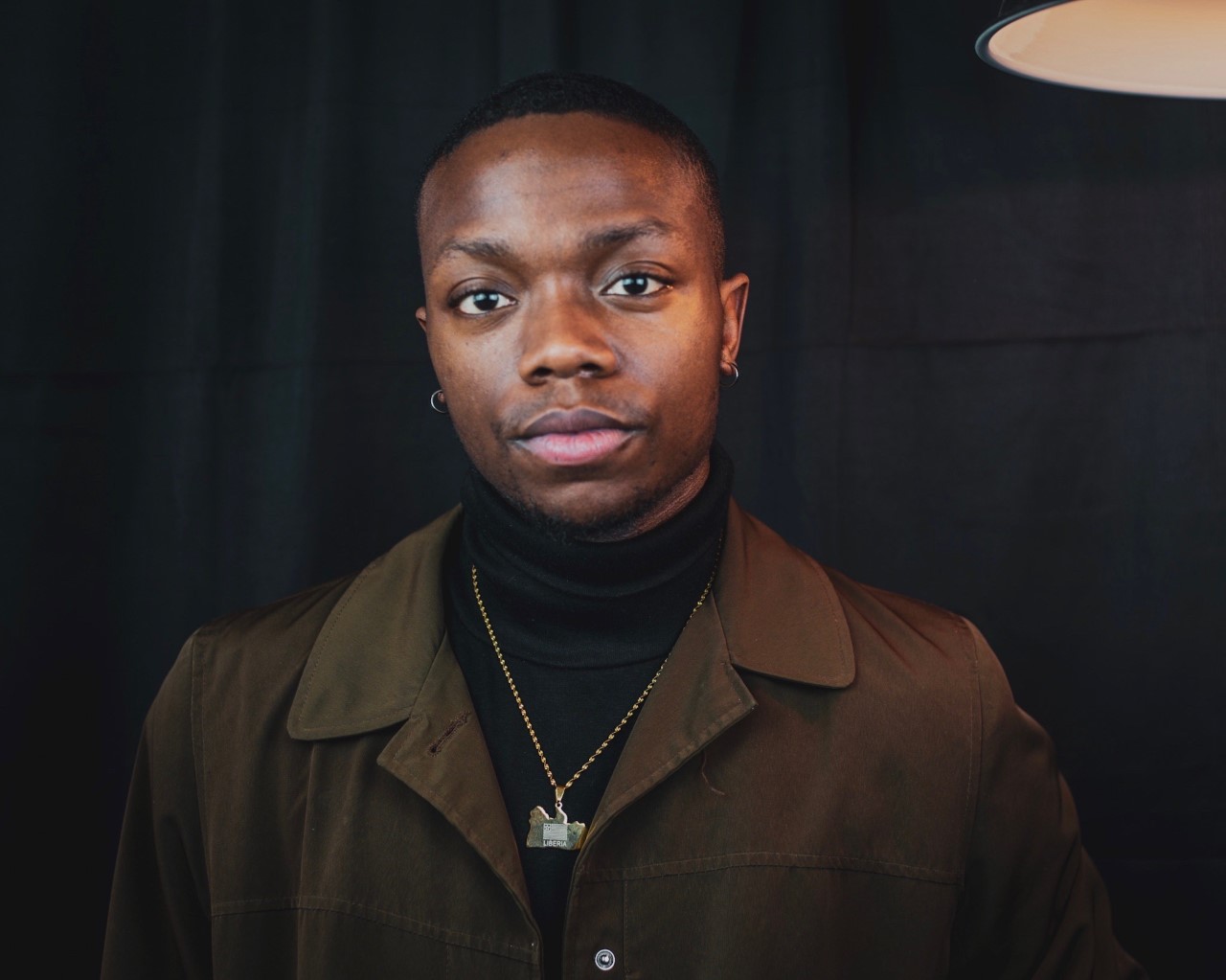 This snapshot was gathered in conjunction with the Maryland Voices initiative at Maryland Humanities, specifically to supplement the "Voices and Votes: Democracy in America" traveling exhibition from the Smithsonian's Museum on Main Street program. This collection, made up of stories of first-time voters between the ages of 18 and 24, showcases the experiences of young people as they wrestled with the 2020 presidential election, issues around social justice, the environment, immigration, and the pandemic.
Augustus Roberts, Jr. (00:00): My name's Augustus Roberts, Jr. I'm currently a senior English major at the University of Maryland Eastern Shore. A couple of facts about myself. I like to create, from graphic design, to film, to even still life pictures, which is my main passion. But that's the main thing I love to get my hands on in terms of digital media.
Augustus Roberts, Jr. (00:22): I believe with what I can do and telling the stories of my people with my art and helping to showcase even more local businesses for them to get that type of exposure with a little commercial here and there. Or a collective project showcasing, hey, these are some of the people. Here's your local this, local that. I just came up with that concept in my head.
Augustus Roberts, Jr. (00:39): But just little stuff like that, I believe I'm focusing on what I can do. At the same time, I say, "I," as in my team of my support system, my other friends who writes plays, or knows how to direct this, or my other friend that makes clothing and that can help donate to a clothing shelter. Little stuff like that, I'm seeing with my people and the people around me, that I say, "I," but I really mean we with how we can help affect our generation.
Augustus Roberts, Jr. (01:05): Currently I'm a part of Five Beta Sigma Fraternity Incorporated. It was founded on the campus of Howard in 1914. But main thing, our first model was about service and giving back in the community. So just every Sunday at 6:00 AM, just going to the homeless shelter. Not every Sunday. But going to the homeless shelter and helping feed some of the people and just help them prepare the food with same care. Even the same stuff back home with this ...
Augustus Roberts, Jr. (01:34): So the church is called HALO in Salisbury. A lot of other community service I do back home is with So Others Might Eat, called SOME. Maryland Food Bank, just packing stuff at their warehouses, that's cool too. On campus, it's little events that we do too, like Walk a Mile in Her Shoes for domestic violence. We made all the guys put on heels and try to understand the perspective, at least from a woman, in the most minute way with heels, but just to get a glimpse into you all's trials and tribulations.
Augustus Roberts, Jr. (02:05): Some other community service is picking up trash on campus, helping tutor the local kids in the elementary school. Even during this time, virtually trying to read to them. That's been actually pretty interesting, adjusting during this time. But still making a way. A couple other community service projects that I have in the works right now, too. But that's just a slight glimpse.
Augustus Roberts, Jr. (02:27): I could go on forever with the amount of community service that I've done the past four years here. And even in high school, volunteering at MedStar Southern Maryland Hospital. Just being a male candystriper. That was an experience. But that was cool too sometimes. But that helped me get a perspective that even though I can't necessarily vote, donating my time in that fashion to help people other than me and not actually getting up there ... I make a lot of connections and it puts a different feeling inside of my heart.
---
Asset ID: 2021.03.05.d
Themes: Community service, kindness, service, community, neighbors, fraternity, food insecurity, homelessness
Date recorded: February 5, 2021
Length of recording: 02:56 m
Related traveling exhibition: Voices and Votes: Democracy in America
Sponsor or affiliated organization: Edward H. Nabb Research Center, Salisbury University, in partnership with Maryland Humanities
More information: https://www.mdhumanities.org/programs/museum-on-main-street/2021-2022-tour/