Making a Difference: Arianna Gomez, Maryland
As told by Arianna Gomez
Salisbury, Maryland
Story Narrative: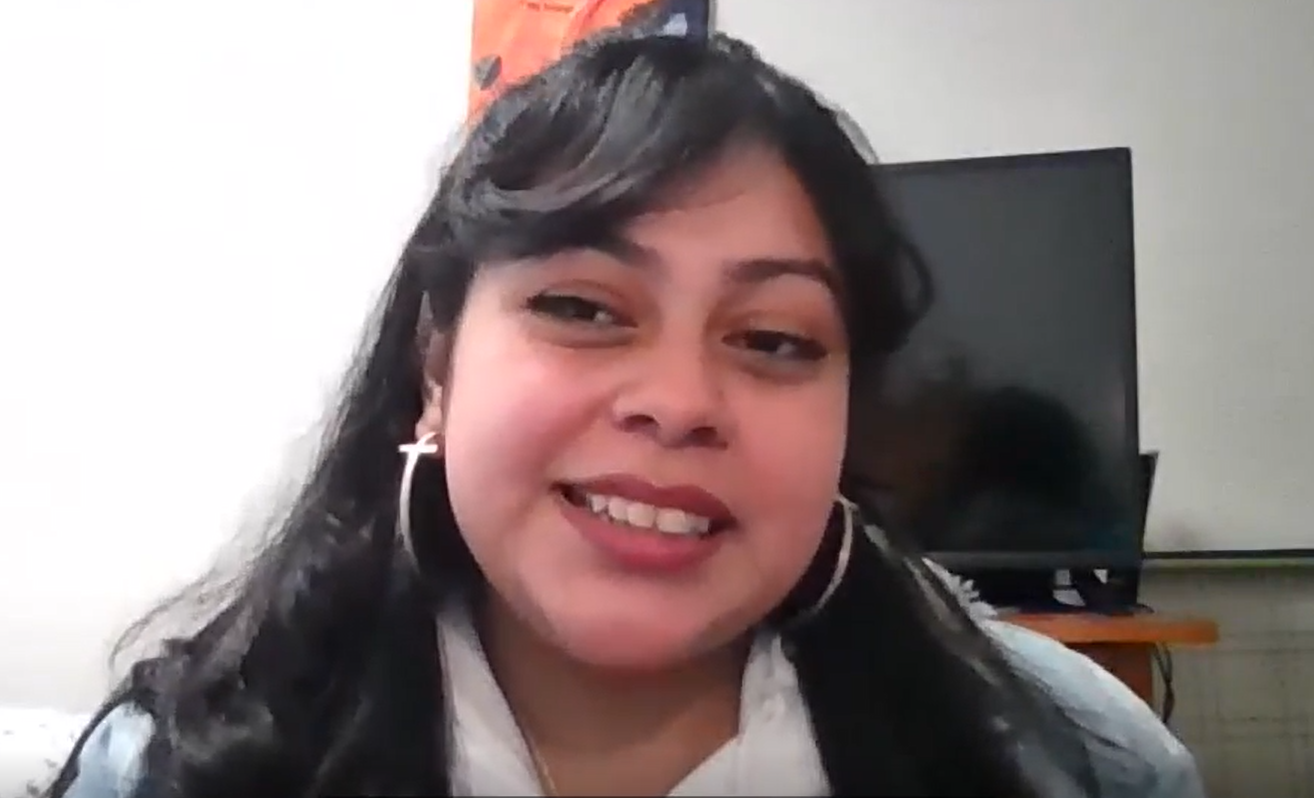 This snapshot was gathered in conjunction with the Maryland Voices initiative at Maryland Humanities, specifically to supplement the "Voices and Votes: Democracy in America" traveling exhibition from the Smithsonian's Museum on Main Street program. This collection, made up of stories of first-time voters between the ages of 18 and 24, showcases the experiences of young people as they wrestled with the 2020 presidential election, issues around social justice, the environment, immigration, and the pandemic.
Arianna Gomez (00:00): So my name is Arianna Gomez. I am from originally Laurel, Maryland. I grew up in PG county my whole life, but now I study at Salisbury University. I am a K-12 ESL certification major, and that essentially boils down to just me wanting to help people learn English as second language in all [inaudible 00:00:24]... academic schooling, as well as like also trying to help teach people who are adult ESL learners.
Arianna Gomez (00:32): I wouldn't say that there is a specific action that I am doing to make a difference in my community. I am studying to be a K-12 ESL educator. So with my career position itself, it already outreaches a broadband platform for communicating to the greater public. Especially if I'm working in a public school, I can reach so many different students, so many people from different walks of life. And that, in itself, extends to adult ESL learners. It extends to principals. It extends to the board of education. It really helps me have the opportunity and the platform to say what I think is important, and to extend that to others who still don't know where to listen or don't know where to go, but it's a good start. So I think that just being an educator in itself is a way to communicate and interact with my community.
Arianna Gomez (01:36): Other civic duties that I think Americans should partake in more are probably a little bit more broader than any specific action, but just being mindful and educating yourself on current issues in your local community, going out there, going to public forums. If your local mayor, your local board of education, your school is having any kind of open forum discussion, go to them. Please, please, please go to them and educate yourself on what's happening around you. That's the better way of reconnecting yourself to your community and inserting yourself into these issues so that you can have a voice, and you can help solve these problems for so many people.
---
Asset ID: 2021.03.04.f
Themes: Voting, teaching, education, community, advocacy, civic responsibilities
Date recorded: February 1, 2021
Length of recording: 02:22 m
Related traveling exhibition: Voices and Votes: Democracy in America
Sponsor or affiliated organization: Edward R. Nabb Research Center, Salisbury University, in partnership with Maryland Humanities
More information: https://www.mdhumanities.org/programs/museum-on-main-street/2021-2022-tour/