Little Blue River, Nebraska
As told by Tycen Bailey
Custer County, Nebraska
Story Narrative: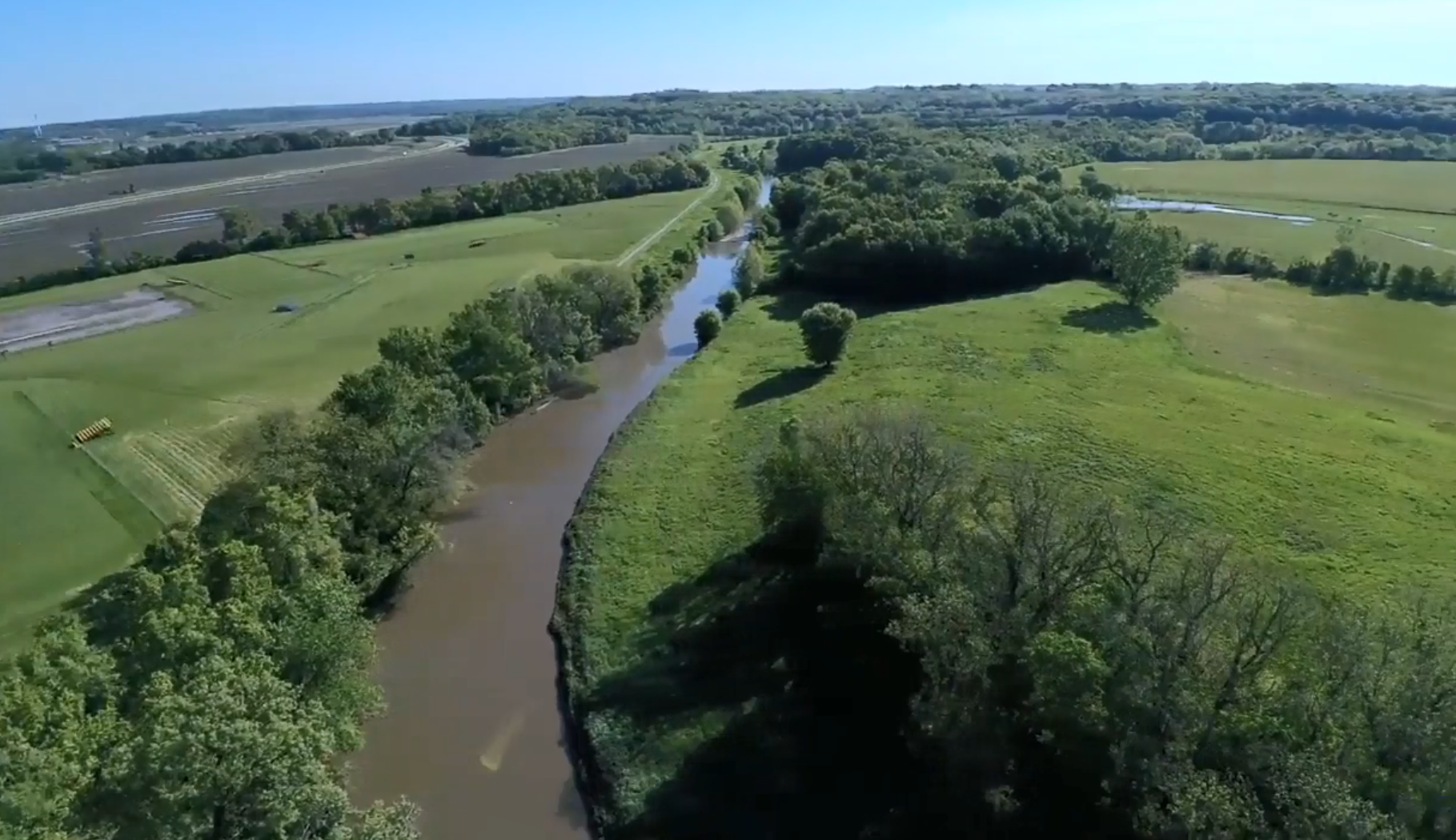 Tycen Bailey traces the path of the Little Blue River from Nebraska into Kansas where it joins the Big Blue River. It's an exciting place for water sports like tubing and attracts a variety of animals. See it's fascinating history that includes a Civil War battle and the Pony Express! This project was created through a County wide partnership with Custer County Historical Society.
Tycen Bailey (00:46): Hi, I'm Tycen Bailey. Today, I will be talking about the Little Blue River. First, I will start by talking about the river's location and what it is used for today. The Little Blue River is located in Southern Nebraska and in Northern Kansas. It runs into the Big Blue River that eventually joins the Missouri River. The Little Blue runs for 245 miles before joining the Big Blue River.
Tycen Bailey (01:07): The Little Blue is used for many activities. You will often find people fishing here or even hunting. The river attracts many animals that people love to hunt. The Little Blue River is also a great spot for tanking or tubing down with family or friends. Also, people love kayaking down it. Even though there are no whitewater rapids, it is a nice, quiet, and relaxing river to kayak down.
Tycen Bailey (01:32): Next, I will be telling you of the rich history of this river and all the past uses of the Little Blue. The Little Blue River is actually where a battle during the Civil War took place. Both sides wanted to have control over the river and ended up having a battle there.
Tycen Bailey (01:48): One main use of this river was during the Gold Rush. It provided a nice flat bank to pull wagons down during the migration to the West Coast. Also, this was a common river for the Pony Express to follow during their time.
Tycen Bailey (02:02): The Little Blue River is also very important to Nebraskan farmers. There are many small farms located around the river who use the water from it. Without the Little Blue, these farmers wouldn't have as easy access to water as they do with it. So water from the river will end up in pivots or irrigation pipes, usually watering corn or soybeans.
Tycen Bailey (02:35): Finally, I will talk about how animals use the river. The Little Blue River is home to several different animals. Turtles are very common to see around here; and if you're lucky, you'll find a snapping turtle. You can also find many garden snakes here. The most common fish would be the bass. They are all over in the Little Blue. It is also very common to see many catfish around here. The coyotes, they love the habitat; and with many animals to hunt and a nice river winding around, the habitat is just perfect for them.
Tycen Bailey (03:08): Lastly, this area is flooded with deer. The river is their main water spot, which makes hunting here a little easier. Their most common types of deer here would be the whitetails.
---
Asset ID: 8634
Themes: ​History, farming, recreation, fishing, kayaking, Civil War, wildlife
Date recorded: 2018
Length of recording: 5:09 m
Related traveling exhibition: Water/Ways
Sponsor or affiliated organization: Custer County Historical Society, Nebraska
More Information: https://museumonmainstreet.org/blog-node/going-distance-stories-nebraska