Judy McCauley: Okolona High School Gymnasium, Arkansas
As told by Judy McCauley
Okolona, Arkansas
Story Narrative: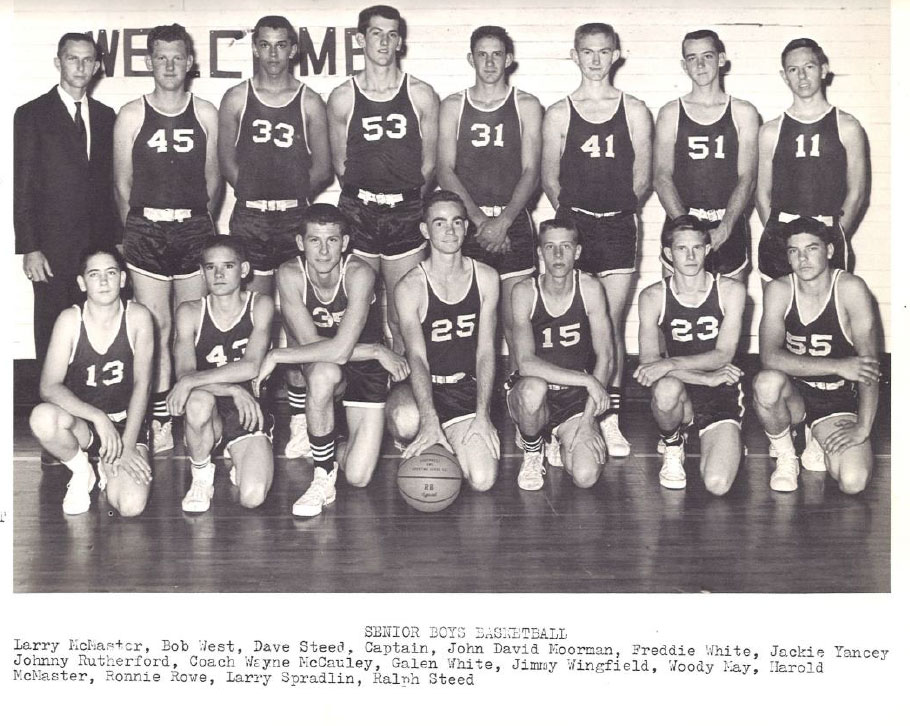 This story was produced by students at Ouachita Baptist University, in Arkadelphia, Arkansas. They researched nearby Okolona High School, built in the 1890s. The school closed in the-mid 1980s as the Okolona School District consolidated with surrounding districts. Judy McCauley, a former student, talks about the pine floor in the gymnasium and how her family re-used some of the flooring when they remodeled their home years later.
Judy McCauley (00:01): At Oklahoma, the first basketball teams played in the new gym on pine floor. When my parents played there in the '30s or late '20s, they played on pine floor. In about 1953, some of the students, my husband's brother was one of them, Mac McCauley, worked in the gym during their off periods and put down the hardwood floor.
Judy McCauley (00:31): The superintendent, Mr. Jackson, went to Gurdon and got shortcuts and culls and brought it in and they made the floor. That was about '53. Then a little before 2000 after the school had been gone several years, my husband decided... They let my husband tear the gym down, that was Wayne McCauley, for the materials. We were adding onto our home, and he decided to make our floor and walls out of the hardwood. We've loved having that hardwood floor in our home and the memories it brings with it.
---
Asset ID: 2021.09.04.b
Themes: Hometown Teams, sports, high school, football, wrestling, history, education, yearbooks, basketball, mascots, gymnasium, facilities
Date recorded: 2017
Length of recording: 01:06 m
File Type: Audio
Related traveling exhibition: Hometown Teams: How Sports Shape America
Sponsor or affiliated organization: Ouachita Baptist University, Arkadelphia, Arkansas
More information: https://arkansashumanitiescouncil.org/hometown-teams-exhibit/