Issues That Brought Me to the Polls: Reeve Kennedy, Maryland
Frostburg, Maryland
Story Narrative: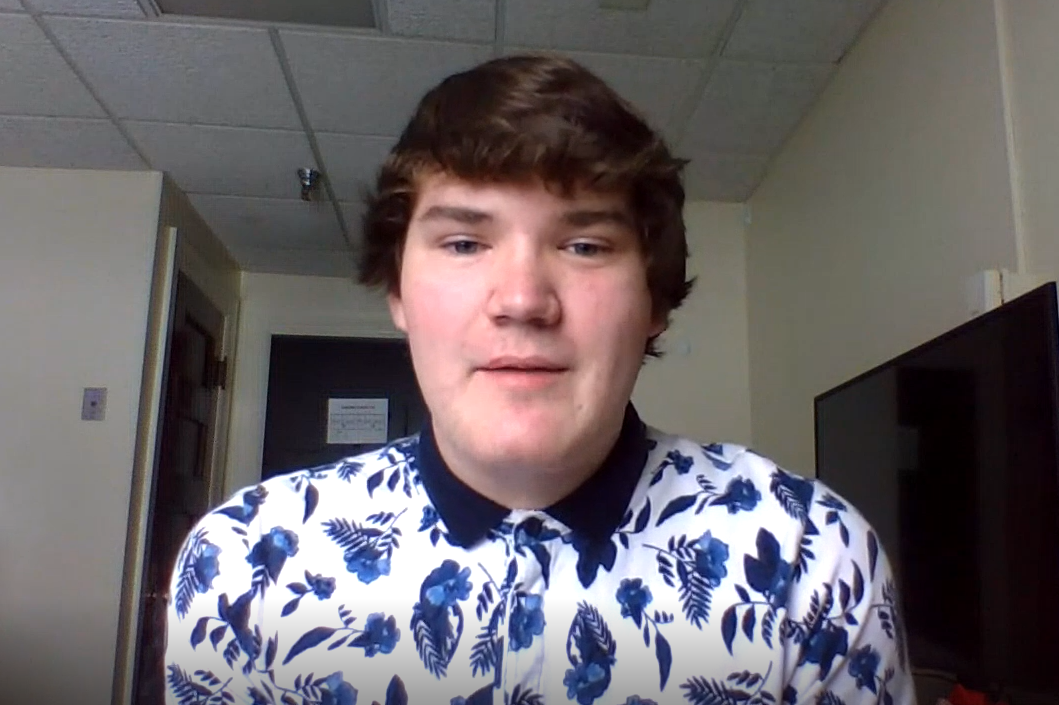 This snapshot was gathered in conjunction with the Maryland Voices initiative at Maryland Humanities, specifically to supplement the "Voices and Votes: Democracy in America" traveling exhibition from the Smithsonian's Museum on Main Street program. This collection, made up of stories of first-time voters between the ages of 18 and 24, showcases the experiences of young people as they wrestled with the 2020 presidential election, issues around social justice, the environment, immigration, and the pandemic.
Reeve Kennedy (00:00): I'm Reeve Kennedy, I'm 18, and I go to Frostburg University. I have a double major in English with a literature focus and law and society with a legal studies focus. So democracy and voting is kind of my thing, really.
Reeve Kennedy (00:14): A lot of the issues that resonate with me personally, first off with the pandemic that's happening, a lot of people are losing their lives. Other people are losing loved ones. And I don't believe the office that was here before what's coming in now handled it very properly. I know it can be hard for any party or any person in charge, but there were things that could have been done that weren't done. And I feel like they need to take responsibility for that.
Reeve Kennedy (00:37): But to get more personal, there was a lot of things done to the LGBTQ community that were wrong in this four-year term. And as a member of that community, that's something that's very important to me. And we've already seen just within his week or so in office now, we've already seen things passed through to protect my community. Whereas we went four years with nothing but harm to it.
Reeve Kennedy (01:00): And that alone just was enough for me to vote, alongside of race relations and climate and environmental change. Those were things that our past president did not work for, or work to fix, that our president now is already working on. And I feel like that says a lot for me. Just if you can do all this in one week versus somebody in four years, you earned my vote.
---
Asset ID: 2021.03.14.h
Themes: Politics, elections, political parties, LGBTQ, community, COVID-19, voting, race, climate, social justice
Date recorded: February 1, 2021
Length of recording: 01:21 m
Related traveling exhibition: Voices and Votes: Democracy in America
Sponsor or affiliated organization: Allegany Museum, in partnership with Maryland Humanities
More information: https://www.mdhumanities.org/programs/museum-on-main-street/2021-2022-tour/