Issues that Brought Me to the Polls: Arianna Gomez, Maryland
Salisbury, Maryland
Story Narrative: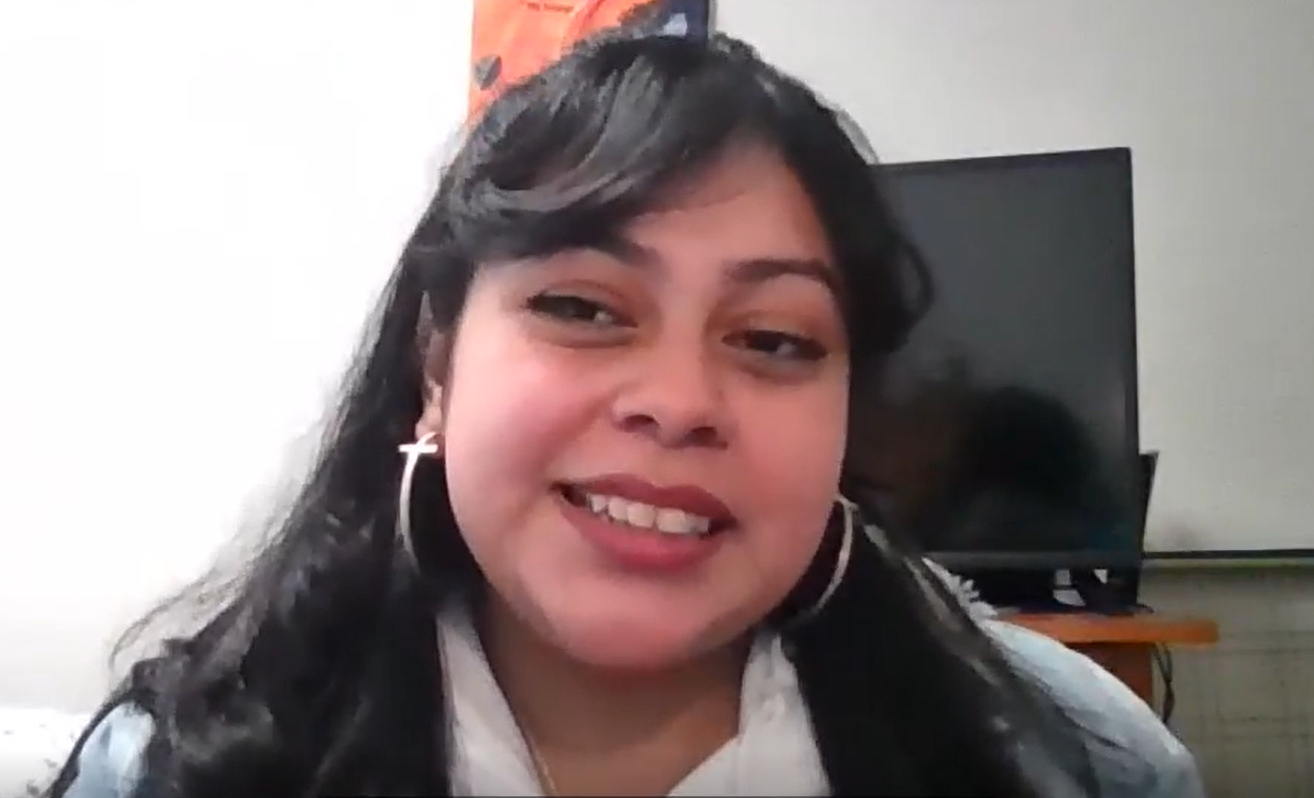 This snapshot was gathered in conjunction with the Maryland Voices initiative at Maryland Humanities, specifically to supplement the "Voices and Votes: Democracy in America" traveling exhibition from the Smithsonian's Museum on Main Street program. This collection, made up of stories of first-time voters between the ages of 18 and 24, showcases the experiences of young people as they wrestled with the 2020 presidential election, issues around social justice, the environment, immigration, and the pandemic.
Arianna Gomez (00:01): My name is Arianna Gomez. I am from originally Laurel, Maryland. I grew up in PG County my whole life, but now I study at Salisbury University. I am a K through 12 ESL certification major. That essentially boils down to just me wanting to help people learn English as second language in [inaudible 00:00:23], academic schooling, as well as like also trying to help teach people who are adult ESL learners.
Arianna Gomez (00:33): The issues that just really brought me to the polls were just common issues in my community, like immigration, about lack of accessible housing, and funding for our schools, as well as during this pandemic, I feel like the situation was not handled correctly. So many young students, so many adults are struggling with what's happening and just the outcome could have been better. It could have been handled a lot better. I want us to move forward as a country and to really try to put our best effort forward.
Arianna Gomez (01:14): I think a current issue that is just happening for my local community and Laurel I really would like to solve is funding for schools and services. Working in Wicomico County, I have learned that they have solved just childhood hunger in itself by funding free lunches for all students who go to Wicomico County schools in public schools. They give them free breakfast and free lunch and dinner. Even with the current pandemic, they are still open to give those lunches to students so that none of them go hungry. That is something I would love to extend my county because I remember so many classmates and so many of my students that have went hungry because they do not have food at home. That is something that I think is very easily solved at a public forum.
---
Asset ID: 2021.03.04.h
Themes: Voting, elections, immigration, hunger, pandemic, COVID-19, education, housing
Date recorded: February 1, 2021
Length of recording: 02:09 m
Related traveling exhibition: Voices and Votes: Democracy in America
Sponsor or affiliated organization: Edward R. Nabb Research Center, Salisbury University, in partnership with Maryland Humanities
More information: https://www.mdhumanities.org/programs/museum-on-main-street/2021-2022-tour/