Issues that Brought Me to the Polls: Amber Dukeman, Maryland
As told by Amber Dukeman
Frostburg, Maryland
Story Narrative: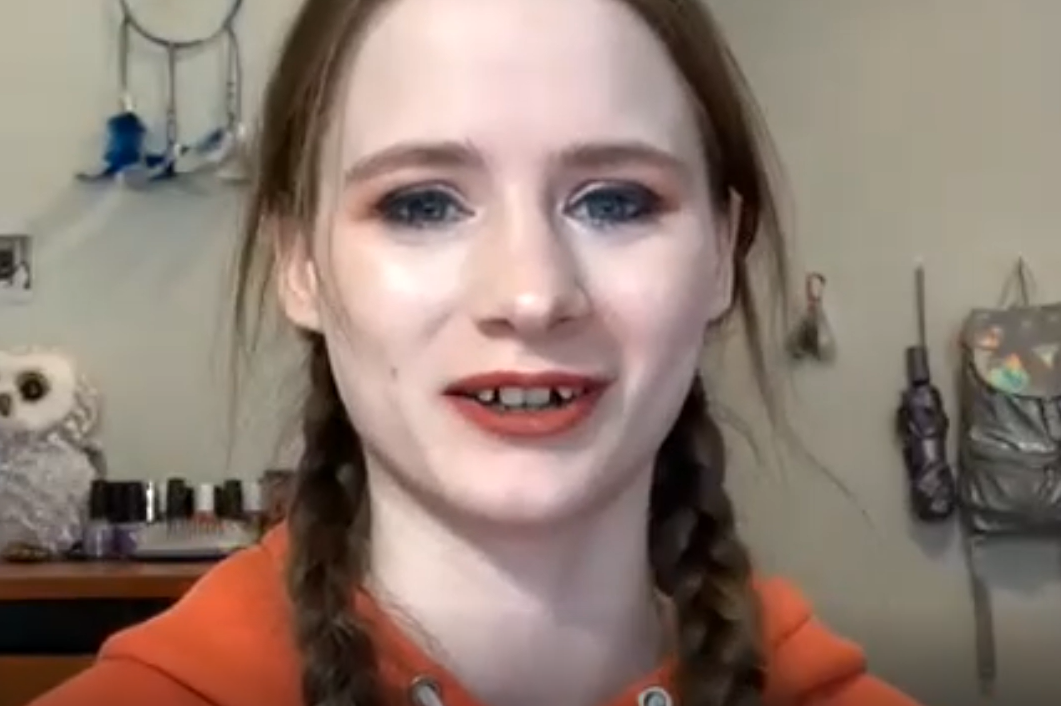 This snapshot was gathered in conjunction with the Maryland Voices initiative at Maryland Humanities, specifically to supplement the "Voices and Votes: Democracy in America" traveling exhibition from the Smithsonian's Museum on Main Street program. This collection, made up of stories of first-time voters between the ages of 18 and 24, showcases the experiences of young people as they wrestled with the 2020 presidential election, issues around social justice, the environment, immigration, and the pandemic.
Amber Dukeman (00:00): My name is Amber Dukeman. I am originally from the Aberdeen, Havre de Grace area. I've lived in both cities, most of my childhood. It's a whole mess, but I currently go to school all the way out in Allegheny County at Frostburg State.
Amber Dukeman (00:13): I think we all come to the table with different issues in mind. I feel like politics is a very taboo subject to talk about. Right? And it's not something that you just bring to the table and say, "Hey. Yeah, we're going to chat about politics today." Because that's ... I study it for fun. I genuinely enjoy it, and even I don't want to do that.
Amber Dukeman (00:37): But several issues that brought me to the polls was the fact that I saw lots of people that I loved and care about being left out. I have several family and friends who identify as transgender. And I know someone who can no longer ... Well, could no longer enlist in the military, because they were trans.
Amber Dukeman (00:54): I have several family members that are gay, lesbian, and I saw lots of them be like, "Hey, you can't adopt in certain places." And I was literally watching rights of loved ones being taken away. And it was really scary to watch, because I'm in a very privileged position where I don't really have to worry about that. But those people are real to me. I see them every day and it really brought it home to me.
---
Asset ID: 2021.03.02.d
Themes: Voting, elections, issues, civil rights, military
Date recorded: January 26, 2021
Length of recording: 01:19 s
Related traveling exhibition: Voices and Votes: Democracy in America
Sponsor or affiliated organization: Allegany Museum, in partnership with Maryland Humanities
More information: https://www.mdhumanities.org/programs/museum-on-main-street/2021-2022-tour/