Issues that Brought Me to the Polls: Allison Carey, Maryland
As told by Allison Carey
Frostburg, Maryland
Story Narrative: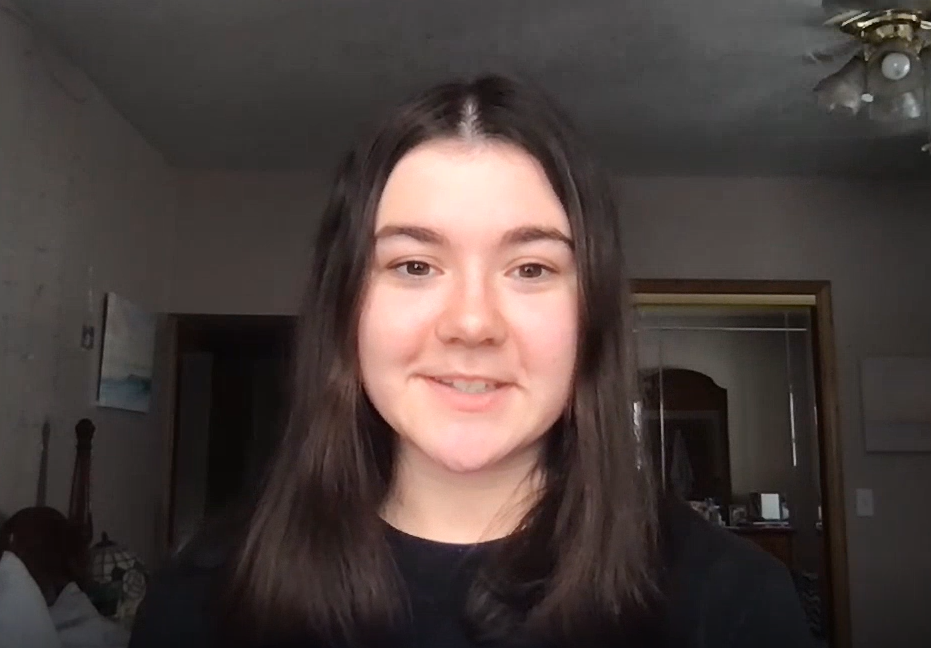 This snapshot was gathered in conjunction with the Maryland Voices initiative at Maryland Humanities, specifically to supplement the "Voices and Votes: Democracy in America" traveling exhibition from the Smithsonian's Museum on Main Street program. This collection, made up of stories of first-time voters between the ages of 18 and 24, showcases the experiences of young people as they wrestled with the 2020 presidential election, issues around social justice, the environment, immigration, and the pandemic.
Alison Kerry (00:00): My name is Alison Kerry, and I'm from Frostburg, Maryland. And I am a senior at Mountain Ridge High School.
Alison Kerry (00:07) Women's rights and how women are treated. Definitely climate change, I do believe in that and that's very important to me. And I think that we should do everything we can to fix that for future generations.
Alison Kerry (00:30) Also, probably the way that COVID is handled. And I feel like it's taking a step in the right direction with the next president, especially for our area, when COVID started to hit pretty bad after. Pretty much right after the election, it got pretty bad.
Alison Kerry (00:50) So I feel like the president was not handling it as well as he could have. And that was one of my key things, so what brought me to the polls was hoping that there would be change in that.
---
Asset ID: 2021.03.01.d
Themes: Voting, elections, democracy, issues, women's rights, climate change, COVID-19
Date recorded: January 26, 2021
Length of recording: 01:08 s
Related traveling exhibition: Voices and Votes: Democracy in America
Sponsor or affiliated organization: Allegany Museum, in partnership with Maryland Humanities
More information: https://www.mdhumanities.org/programs/museum-on-main-street/2021-2022-tour/