Hopeful for the Future of America: Madison Kirkpatrick, Maryland
As told by Madison Kirkpatrick
Cumberland, Maryland
Story Narrative: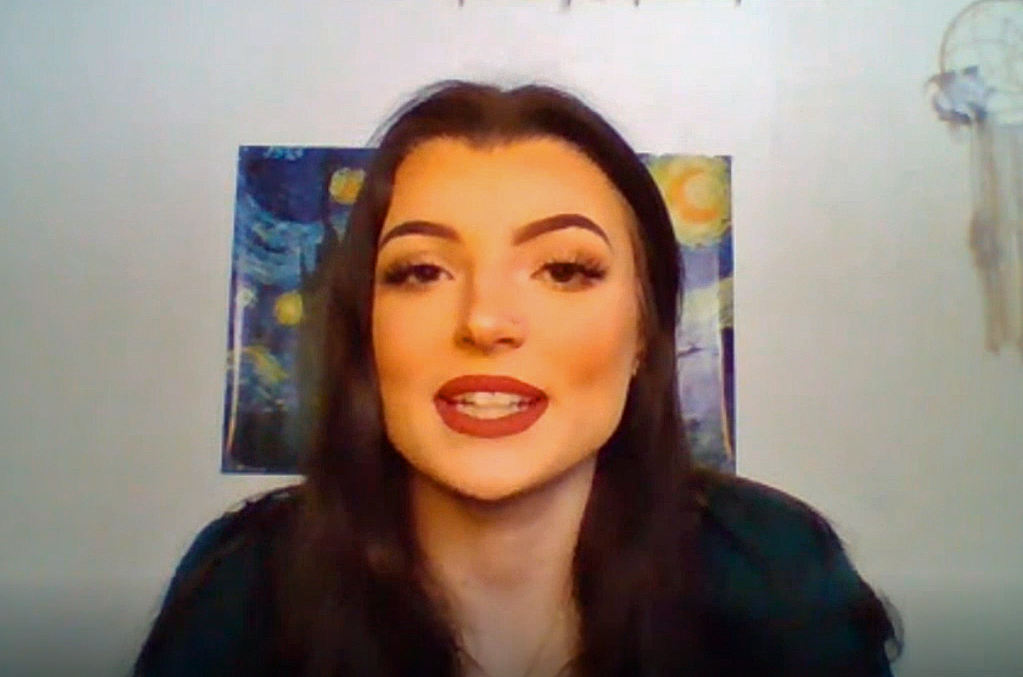 This snapshot was gathered in conjunction with the Maryland Voices initiative at Maryland Humanities, specifically to supplement the "Voices and Votes: Democracy in America" traveling exhibition from the Smithsonian's Museum on Main Street program. This collection, made up of stories of first-time voters between the ages of 18 and 24, showcases the experiences of young people as they wrestled with the 2020 presidential election, issues around social justice, the environment, immigration, and the pandemic.
Madison Kirkpatrick (00:01): Okay. I'm Madison Kirkpatrick, I'm 18 years old and I go to Allegany College of Maryland here in Cumberland, Maryland.
Madison Kirkpatrick (00:08): I'm definitely hopeful for the future of our country. I think a lot of good changes are going to happen. I think a lot of wonderful pushes and just good policies. I think a lot of things will get fixed. And I think a lot of positivity is about to come back into America.
Madison Kirkpatrick (00:28): But I think that the vision is something that will take a long time to fix, because I think America is very separated right now. People do not agree. People are very harsh with their opinions, and I think people really just need to take back.
Madison Kirkpatrick (00:43): And I think it will definitely take time, but hopefully that division ends and people can respect each other's opinions again and come together and just focus on what's best for the country and moving forward.
---
Asset ID: 2021.03.12.e
Themes: Community, neighbors, civil discourse, hope, future, division
Date recorded: January 29, 2021
Length of recording: 00:58 s
Related traveling exhibition: Voices and Votes: Democracy in America
Sponsor or affiliated organization: Allegany Museum, in partnership with Maryland Humanities
More information: https://www.mdhumanities.org/programs/museum-on-main-street/2021-2022-tour/