History of the Haw River and Haw River Syndrome, North Carolina
As told by Stephanie Brambila, Jocelyn Cruz-Cura, Abigail Durban, Jaira Gonzalez
Haw River, North Carolina
Story Narrative: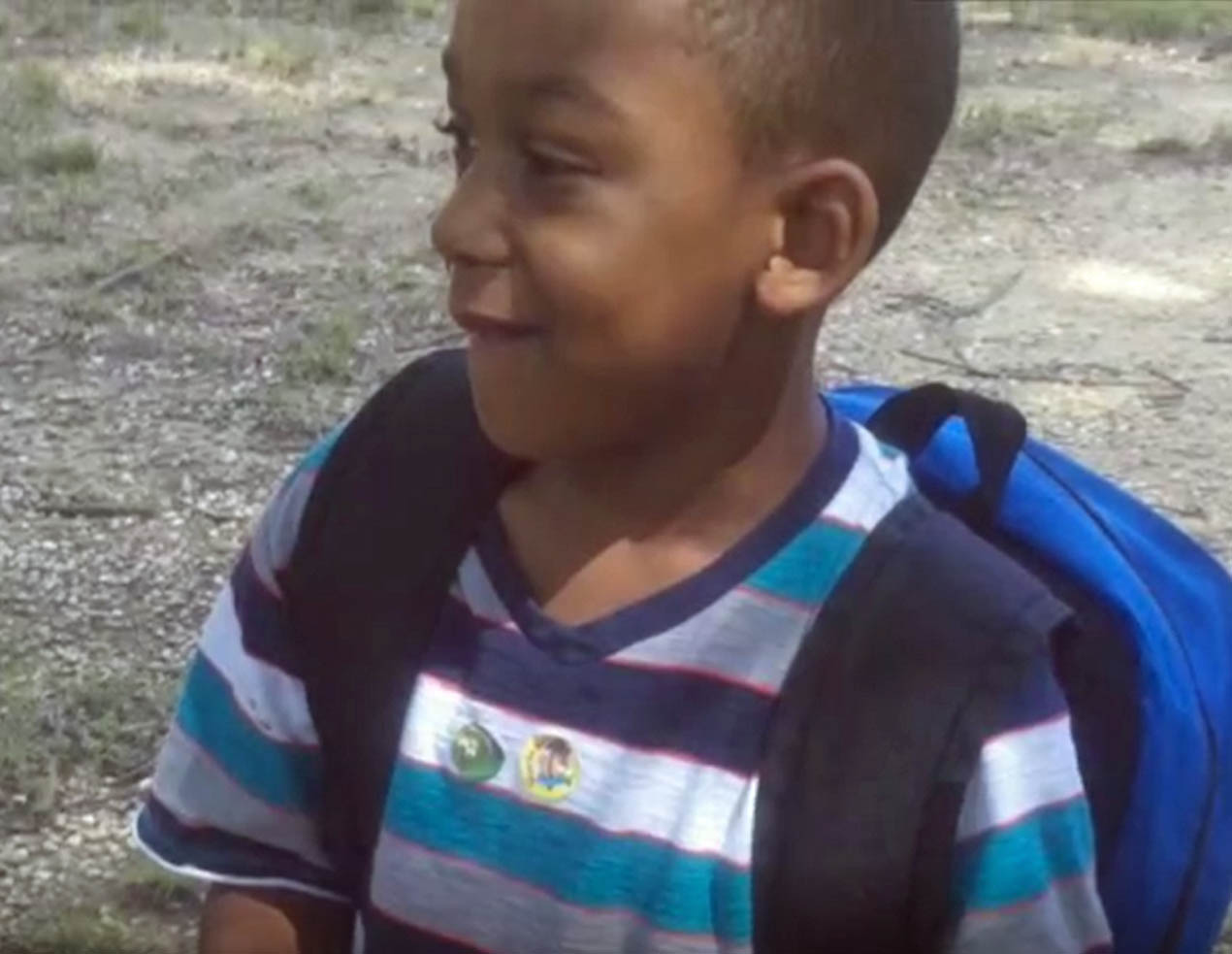 In Alamance County, North Carolina, approximately 138 students in the Alamance-Burlington School System participated in the Stories: Yes student storytelling initiative in 2020. Their storytelling projects focused on local watersheds, in connection with the Museum on Main Street exhibition Water/Ways. Stephanie Brambila, Jocelyn Cruz-Cura, Abigail Durban, Jaira Gonzalez Perry interview Kelly Davis for this short video about Haw River Syndrome and its effects on Kelly's son, Michael.
Speaker 1 (00:09): The city of Haw River was founded in 1745 after Adam Trollinger established a homestead on the banks of the Haw River.
Speaker 2 (00:18): An influx of Scottish, Irish, German, and English immigrants began to build farms and settlements in the late 1700s.
Speaker 3 (00:26): The underground railroad had safe houses among the harbor. Escaping slaves used the river as a landmark on their way to the north for freedom.
Speaker 4 (00:35): The growing population alongside growing industrialization and increased pollution greatly affected the river.
Speaker 1 (00:46): The Haw River acted as a landmark when naming a disease that is specific to this region.
Speaker 2 (00:52): Haw River Syndrome is a human genetic disease that affects reproductively isolated populations.
Speaker 3 (00:59): The first recorded member of the family with this disease was born in 1840 and lived in Haw River, North Carolina.
Speaker 4 (01:07): The mutation responsible for the disease is an expansion of the region on the DRPLA protein, which is on chromosome 12 and encodes to the amino acid, glutamine.
Speaker 1 (01:17): Normally the instructions for DRPLA protein consist of 10 to 20 glutamines in a row.
Speaker 2 (01:25): People with Haw River Syndrome, however, have at least 40 in a row.
Speaker 3 (01:30): We got in contact with Kelly, the mother of Michael, a 14-year-old boy who suffers from the Haw River Syndrome.
Kelly Davis (01:35): Hello?
Speaker 4 (01:37): Hello, is this Kelly Davis?
Kelly Davis (01:41): It is.
Speaker 2 (01:41): Hey, is it okay for us to ask you a couple of questions regarding the Haw River Syndrome?
Kelly Davis (01:44): Yeah, that's fine.
Speaker 2 (01:47): Okay.
Kelly Davis (01:54): It causes you to have seizures. My son has a lot of respiratory issues. He is on a feeding tube, oxygen. He doesn't talk currently and he cannot walk.
Kelly Davis (02:19): My son started having seizures when he was five. We didn't find out he had Haw River Syndrome until he was about 10.
Kelly Davis (02:35): They all helped me with them. They all attended to him. He has monitors, for his oxygen, his heart rate, his feeding pump and stuff and so if anything start going off or they're constantly looking at the cameras, because I have cameras in there, and I have them set up in the kitchen and in my room and they're always in the living room and the kitchen. They're always watching him, making sure he's okay.
Kelly Davis (03:00): He loves his sister. He knows when they're home, he makes noises and stuff. They all go in there and play with him, get in the bed with him. When he is not feeling good, all the stuff stays with him. We just play with him and stuff like that. They still do it. He likes skateboards. Every year for Christmas, he gets skateboards. He can't ride it, but it's in the bed with him and kids being playing with him or playing on it. And he laughs and he likes that. Like I said, he likes certain movies that he likes that they'll get up, go in there and sometimes all of them sleep in there with him.
Kelly Davis (03:42): We don't separate him from the family because he can't do what everybody else do. I get him up out of that bed at least two or three times. And he loves the kids. If you get here, I have godchildren. I have two, but they're at my house every day. They go in there and play with Michael. They go in there, act like they're watching him and everything. So he loves the kids. He likes them to come in there and talk to him and he gets up and go and they be in the living room doing whatever. And we playing Monopoly as a family. He's sitting at the table too.
Kelly Davis (04:22): We do everything together, and everybody loves him. Everybody tries to make him happy, try to make him smile. We try to keep them smiling all the time anyway. But he's a happy kid.
---
Asset ID: 2022.12.02
Themes: Rivers, waterways, settlers, settlement, immigration, underground railroad, industrialization, disease, genetic mutations, science, medicine, family, support, community, children, inclusivity, disabilities
Date recorded: 2021
Length of recording: 05:13 m
File Type: Video
Related traveling exhibition: Water/Ways
Sponsor or affiliated organization: Alamance-Burlington School System, in collaboration with Alamance Community College, Graham, North Carolina, and Wrightsville Beach Museum of History, Wrightsville Beach, North Carolina
More information: https://www.alamancecc.edu/2021/01/21/accs-virtual-smithsonian-exhibit-activities-will-benefit-abss-students/