A Historical Perspective in Our Backyard: The Harriet Barber House, South Carolina
As told by Hopkins Elementary 5th Graders
Hopkins, South Carolina
Story Narrative: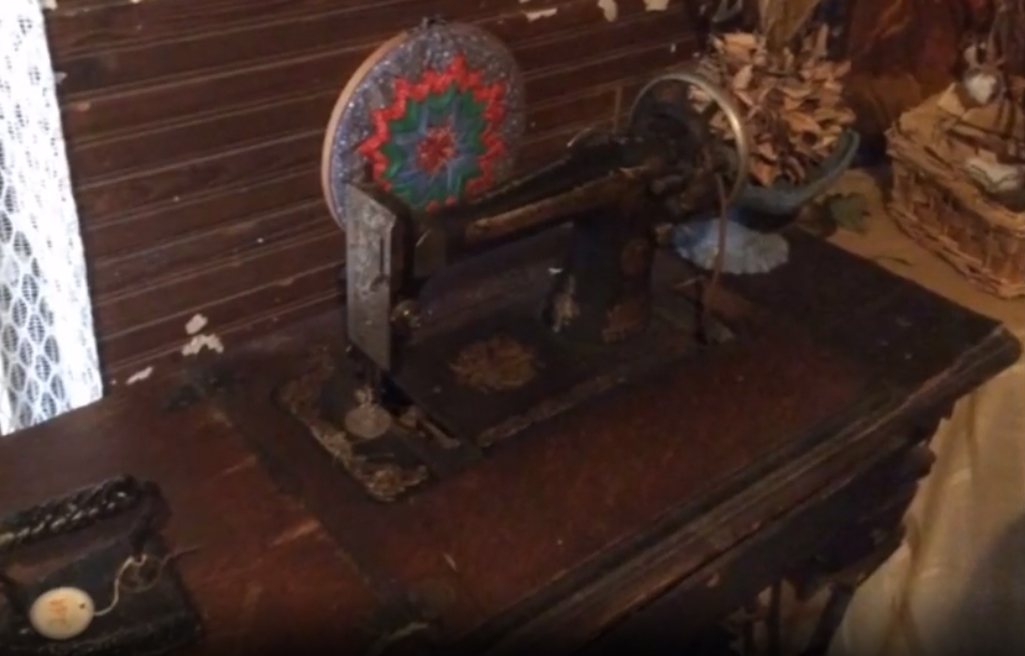 Hopkins Elementary 5th grade students in South Carolina document the historic Harriet Barber House in Hopkins, South Carolina. The house was built by formerly enslaved workers, Harriet and Samuel Barber. Descendants continue to preserve this home today. Students tour the house with Mary Barber Kirkland while Carrie Barber White narrates a tour in this video, providing a glimpse into African American family life in Lower Richland during the late 19th and early 20th centuries. Harriet Barber House and South East Rural Community Outreach supported the production of this story through the Stories: YES program.
JaLiyah Tart: Another site outside our back door is a historic Harriet Barber House. It is listed on the National Registry of Historic Places. We had an opportunity to visit it when the Barber House hosted the Smithsonian Travel Museum, Reconstruction Change in Rural America.
Juan Ward: [00:26] A welcome by Carrie Barber Kirkland, great-granddaughter of Sam and Harriet Barber.
Carrier Barber White: [00:36] This sign tells us all about the Harriet Barber House, a little bit about the family, and a little bit about the history of this home. The Harriet Barber House was originally a two- room log cabin, which burned down in the 1870s. What you see today was built in 1880. It also has [00:01:00] two rooms.
Carrier Barber White: [01:05] As you enter the house through the front door, you see the front room, what is called the front room when I was growing up. Today we call it a living room. You see the sofa there and this sofa is originally part of the furniture that my grandparents, John Benchman Barber and Mamie Holly Barber acquired while they were living here. [00:01:30] To the left of the sofa you see what's called a sideboard. We call that a buffet today. On the walls you see different pictures, different documents, even a document that showed the last payment made by my great-grandmother Harriet when she paid the very last payment on the property in 1879.
Carrier Barber White: [02:00] This room is considered the front room or guest bedroom over the years but especially during the time that I grew up. Notice the walls, they were stripped down so that children and visitors could see how the walls were insulated to protect against bad weather.
Carrier Barber White: [02:22] This is my grandmother's old sewing machine. It is also in that same front room. This is a picture of a quilt that was donated by a cousin of mine, Rachel Simpson. And that only gives us an example of what the family used to keep themselves warm on those cold wintry nights.
Carrier Barber White: [02:45] This is an example of what a stove looked like, and in order to make it work, you had to put on a firewood in it. And then you notice those circular portions on the top of it. [03:00] Those were where you would put pots to cook your food. All right, this was also the same room, but it shows a different part of it, furnished with an old-fashioned dresser with mirror.
JaLiyah Tart: [00:03:30] Thank you for watching "A Historical Perspective in our Backyard."
---
Asset ID: 8657
Themes: Crossroads, small towns, family, museums, African American history
Date recorded: 2019
Length of recording: 3:41 m
Related traveling exhibition: Crossroads: Change in Rural America
Sponsor or affiliated organization: Hopkins Elementary School, Hopkins, South Carolina; Harriet Barber House and South East Rural Community Outreach
More information: https://museumonmainstreet.org/blog-node/fifth-graders-reveal-roots-their-community-south-carolina