The Hispanic American Community of Crisfield, Maryland
As told by Crisfield High School Students
Crisfield, Maryland
Story Narrative: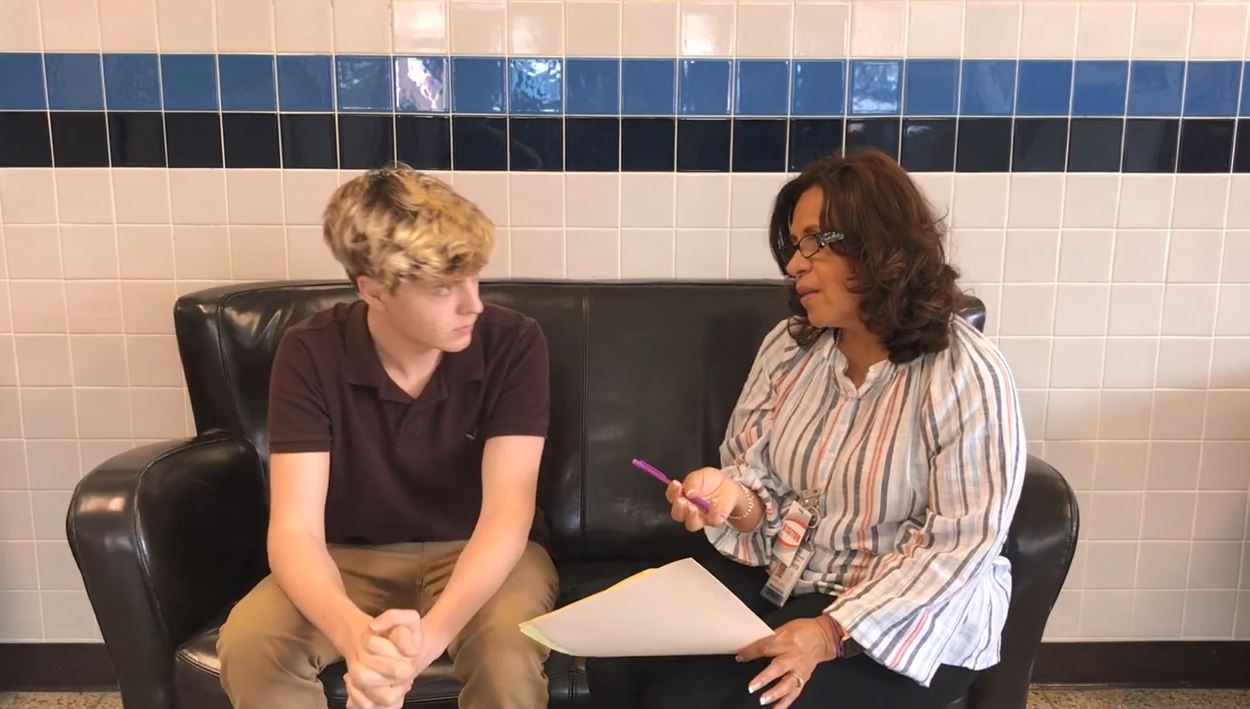 Crisfield's Hispanic population has increased in recent years because of jobs in the agriculture and fishing industries. Students from Crisfield High School interview a woman who immigrated from Guadelajara, Mexico and a student who bridges both cultures. This story was produced for Stories: YES in collaboration with Crisfield Heritage Foundation.
Narrator: 2017, Crisfield's population is 2,602 with Hispanic Americans making up 259 of the total. The Hispanic American community has been increasing over the past few years, whether that be from job opportunities, involving the water or agriculture. With an increase in the population of the Hispanic community the culture of Hispanics has become integrated into Crisfield.
Speaker 1: (0:39) So what kind of job opportunities were available when you came into Crisfield?
Speaker 2: (0:43) Well, when I used to, I leave in Crisfield for 15 years and somebody told me all their families from Hispanic families. They told me when they come in here, they have a lot of opportunities like jobs, in fields, when the seafood. But now it's different, it's a little more hard to get the job. But they told me when they come to this, to this town is more easy to get a job. And the companies, they bring a lot of people from Hispanic, from Latino America, to work here. I've seen a lot of people wanna work, but they bring people from outside.
Speaker 1: (1:28) So how does Crisfield's culture differ from other places.
Speaker 2: (1:31) It's very different, it's different. We have all the customs different but we have the same festivities you have here. You have here, back there, with a clam there'd be on everything. In Mexico we call that , festivities and religious festivities. We celebrate , Christmas, only it's different.
Speaker 1: (1:56) So what was it like to move here with somewhat of a language gap?
Speaker 2: (2:00) Oh, challenging, very challenging. Because we need to adapt to the English speaking. Is very hard because a lot of families they don't speak any English. The challenge number on was the language barrier. And my friends, I have a lot of friends, they telling me to improve my English. Still I learn, but I try to improve every day.
Speaker 1: (2:26) So how do you think your culture has been impacted since you've moved to Crisfield?
Speaker 2: (2:31) Well, the Spanish community is growing a lot. We're growing a lot. Our community continue to practice our customs, like I say how to celebrate our customs like the Lady Guadalupe, Christmas, or the Days of the Dead, we'd celebrate that.
Speaker 1: (2:59) So where did you grow up?
Speaker 2: (3:00) I grew up in Guadalajara, Mexico.
Speaker 1: Okay, what was that like?
Speaker 2: (3:03) Well, it's a big city. Totally different to Crisfield, it's a big city. Here is a town, but Guadalajara Mexico is a city, big city.
Speaker 1: (3:15) So what do you think some major differences from being here in Crisfield and where you're from?
Speaker 2: (3:22) Well, I told you, Crisfield is a small town. Where I live is more diversity there. It's a bigger city, totally different here.
Speaker 1: (3:39) Well that's all I have so. Let me see, let me see, I have another one. Oh, this one.
Speaker 1: (3:46) Are you still able to purchase the same things here as you were before?
Speaker 2: (3:51) Well, no, because I don't know you are talking about food, to get food? No, we'd have to go to Salisbury. We looked at the store, the Mexican store. Now you know Food Lion, they have a section, that is for Spanish food. We can get some Spanish food there. Many in the community go to Salisbury to the outlet to get food, whatever they need.
Speaker 1: (4:19) Okay. Thank you. What was it like growing up with somewhat of a language barrier?
Speaker 3: (4:26) There really isn't much of a language barrier considering the fact that you grow accustomed to speaking both languages.
Speaker 1: (4:32) So how has your culture been impacted since you've been in Crisfield?
Speaker 3: (4:36) Oh, my culture has been impacted by living here because you aren't really open to as many things that you are living with there compared to what you are exposed to here.
Speaker 1: (4:51) So how does Crisfield's culture differ from other places?
Speaker 3: (4:55) Crisfield has a really unique culture and it's mainly based on watermen and like crabs and like the water here.
Speaker 1: (5:04) Okay, what kind of music do you listen to? Any particular artists that stick out that interest you?
Speaker 3: (5:10) I have too many types of music that I enjoy listening to, but if I have to choose one artist that I really enjoy listening to, it would probably be Childish Gambino.
Speaker 1: (5:23) How do you feel about the Hispanic American impact on Crisfield?
Speaker 2: (5:28) I feel like the Hispanic American community impacts Crisfield positively.
Speaker 1: (5:34) Okay, thank you very much.
---
Asset ID: 2019.03
Themes: Crossroads, small towns, culture, Mexico, Latin America, food, community
Date recorded: 2019
Length of recording: 5:36 m
Related traveling exhibition: Water/Ways
Sponsor or affiliated organization: Crisfield Heritage Foundation and Crisfield High School, Maryland
More Information: https://museumonmainstreet.org/blog-node/students-highlight-change-marylands-eastern-shore