Heather Fulmer, Cheer Coach: Ouachita High School, Arkansas
As told by Ouachita High School Students and Taylor Jones
Donaldson, Arkansas
Story Narrative: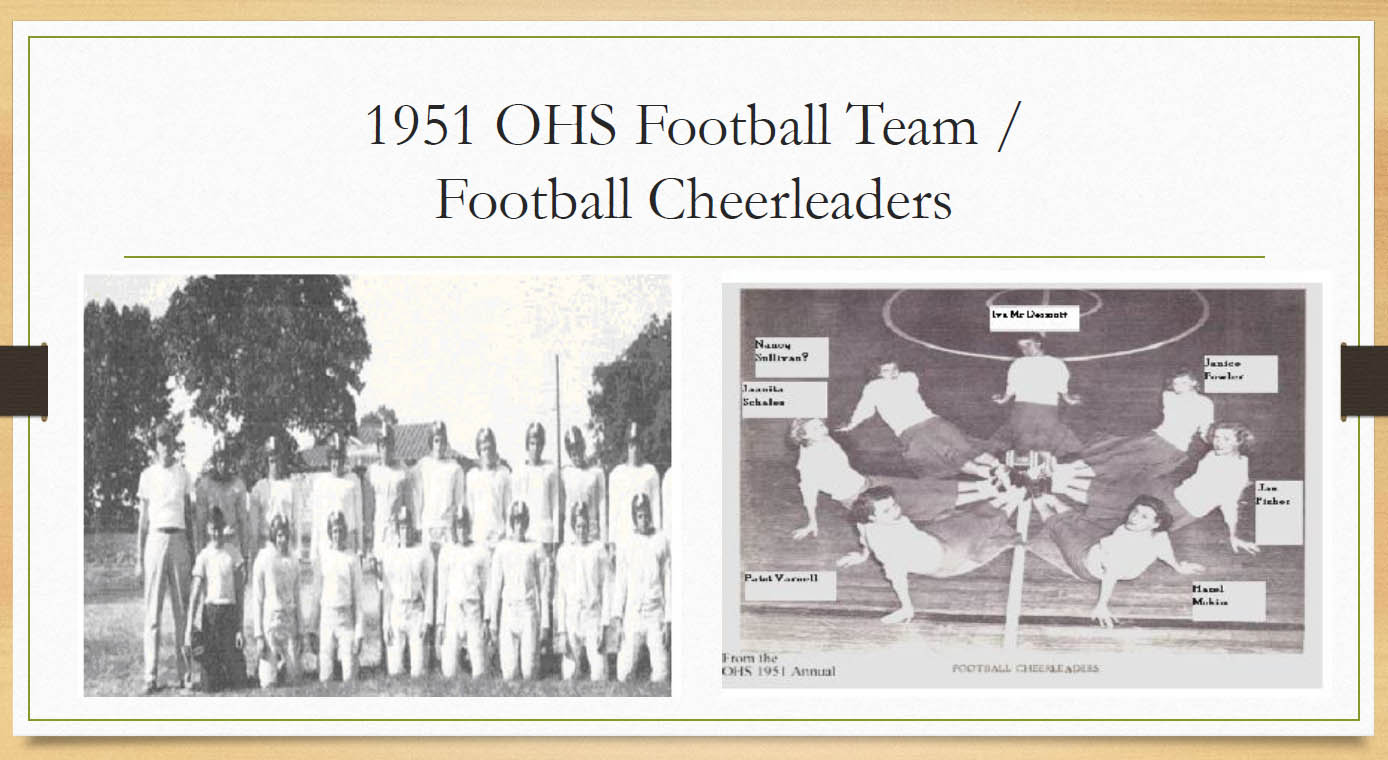 Students at Ouachita High School collaborated with Taylor Jones, a student in the Public History program at Ouachita Baptist University, to explore the history of the high school's athletic teams and supporting organizations. They located many photographs and conducted oral history interviews with Ouachita High School's cheer and baseball coaches, Heather Fulmer and Anthony Nail.
Speaker 1 (00:00): Interview for Heather Fulmer. Cheer on April 21st, 2017. How long have you been involved with Cheer?
Heather Fulmer (00:08): I have been involved with Cheer for almost 10 years now.
Speaker 1 (00:17): Why did you decide to be a Cheer coach?
Heather Fulmer (00:20): I liked Cheer. It was never really a big thing at the school where I was, and I really liked it so I thought I would pursue it and I enjoyed it and I really liked the competition aspect of it.
Speaker 1 (00:37): How do you prepare your students for the competition?
Heather Fulmer (00:41): We practice, practice, practice a lot and send home homework on YouTube links and practice during the day. So we practice every day, first period for an hour. And then sometimes after school and on the weekends, if needed,
Speaker 1 (00:58): What personal sacrifices do you make for your team?
Heather Fulmer (01:02): I give up a lot of family time, but I bring my kids along with me. So I do not do laundry. I do not get to go home and cook after school, but my clothes are clean and they're usually on my couch and I'm not home very much. And, and there's a lot of away time from my family.
Speaker 1 (01:24): How do you feel this activity prepares your team for the future?
Heather Fulmer (01:29): I think team wise, they learn team building skills and they learn leadership skills and they learn how to problem solve.
Speaker 1 (01:38): All right.
---
Asset ID: 2021.09.03.a
Themes: Hometown Teams, sports, high school, cheerleading, practice, family, teamwork, leadership, problem solving, coaching
Date recorded: 2017
Length of recording: 01:39 m
File Type: Audio
Related traveling exhibition: Hometown Teams: How Sports Shape America
Sponsor or affiliated organization: Ouachita High School, in collaboration with the Public History program at Ouachita Baptist University
More information: https://arkansashumanitiescouncil.org/hometown-teams-exhibit/