Having Honest Dialogue: Jimmy Cunningham, Arkansas
As told by Jimmy Cunningham
Pine Bluff, Arkansas
Story Narrative: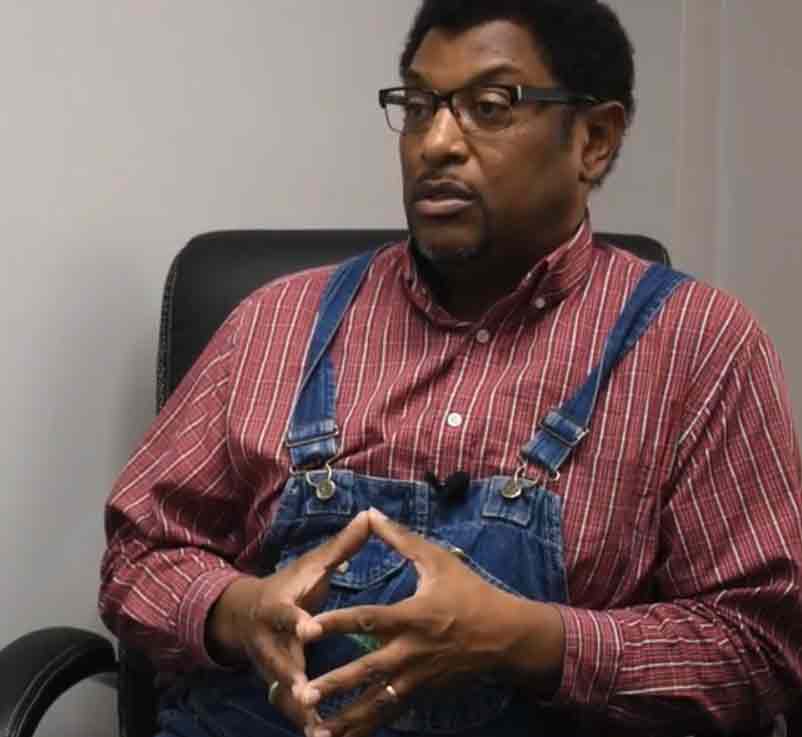 In late 2019 and early 2020 (just weeks before the pandemic), Smithsonian staff and their storytelling partners at the Peale, Baltimore, traveled to multiple states in the U.S. to ask residents of those states about voting experiences, the current state of American democracy, what issues brought them to the polls, how they made a difference in their communities, and what Americans' civic responsibilities were, among other complex questions.
Jimmy Cunningham (00:00): So, one of the most important things I think that citizens need to do, one of the things that I think is simple but complex, and I say that coming from a place in the Delta with a lot of simplicity, with a lot of complexity, one of the things that we owe each other is to have honest dialogue.
(00:33): I think in my community, there are systems in place. There are political orders and constructs that exist that people sort of have been conditioned to accept. And each generation sort of passes some of this along to the next generation. But what I find very often is that people fear having honest conversations around issues of race, around issues of religion, around issues of gender, issues of class.
(01:29): People would rather be very quiet, polite, and civil in just maintaining what a poet once characterized, Paul Laurence Dunbar, said, "We wear the mask that grins and lies. It hides our cheeks and shades our eyes. This debt we pay to human guile with torn and bleeding hearts, we smile and mouth with myriad subtleties."
(02:07): We don't have enough honest conversations where we create spaces where we can talk and be real enough with each other to begin to whittle away at some of the stereotypes, some of the power arrangements, some of the systems that are so concretely in place.
(02:31): Many of those kinds of big societal issues can begin to diminish with real courageous dialogue where people sit down and they understand why there is anger, angst, fear, just a variety of inhibiting factors in a community that keep systems in place and power elements in place, but don't promote nearly as much change over time.
(03:08): The great thing about the Delta is that it maintains many traditions. People speak and they wave and they embrace and they hug and they talk. But at the same time, there are age old issues related to race and sex and class that no matter what the iteration is over decades, they seem to stay fixed in place. And I think the simple act of honest dialogue within the citizenry can make a huge difference for some of the bigger issues that we face in our democracy.
---
Asset ID: 2021.04.01.a
Themes: Race, Community, Civil discourse, Gender, Class, Dialogue, Stereotypes
Date recorded: December 4, 2019
Length of recording: 0:03:55 m
Related traveling exhibition: Voices and Votes: Democracy in America
Sponsor or affiliated organization: Arkansas Humanities Council
More information or related assets: https://arkansashumanitiescouncil.org/arkansas-humanities-council-to-bring-smithsonian-institution-museum-on-main-street-traveling-exhibit-to-arkansas/