Getting Out the Vote: Chiara Benato, Maryland
As told by Chiara Benato
Salisbury, Maryland
Story Narrative: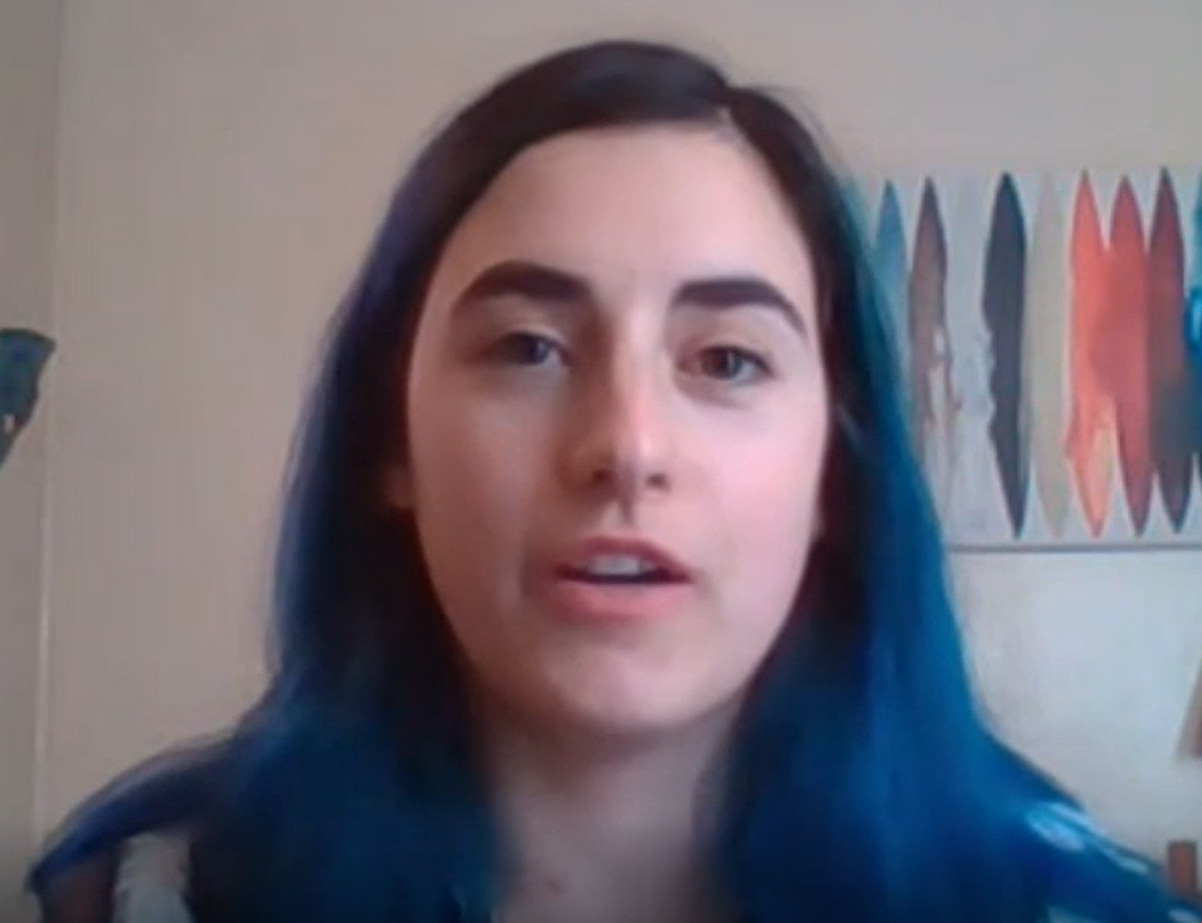 This snapshot was gathered in conjunction with the Maryland Voices initiative at Maryland Humanities, specifically to supplement the "Voices and Votes: Democracy in America" traveling exhibition from the Smithsonian's Museum on Main Street program. This collection, made up of stories of first-time voters between the ages of 18 and 24, showcases the experiences of young people as they wrestled with the 2020 presidential election, issues around social justice, the environment, immigration, and the pandemic.
Chiara Benato (00:00): I'm Chiara Benato. I'm originally from New Jersey. I moved to Maryland about three, almost three years ago, now, permanently. I came here originally for school at Salisbury University. I was... I received a bachelor's degree in History and Education and continued my education directly after at Salisbury University, again, getting a masters in English Literature. I'm also a TA there. So I get to interact with undergrads, still, and still get to pursue my passion for teaching there.
Chiara Benato (00:36): As far as the movement to get out to vote at Salisbury University, I think a lot of it happened online, this election, just due to the fact that not everybody was on campus this Fall, and even this Spring, a lot of people are still not back on campus. There was a lot more of a movement to get people to go out through technology and social media and just texting each other.
Chiara Benato (01:09): I remember my professors, at the midterms a few years ago, said, "If you are in an area where they are having a midterm, skip my class and go vote." I remember that vividly. And in the Fall, I... about... at the beginning of the semester, I made a comment to my class and I said, "Hey, make sure you're registered to vote. It's what you should do. And make sure you have your voice heard," and then allowing them to just sit with that for a minute. And hopefully they did vote.
Chiara Benato (01:51): But I think there was... If a professor wasn't saying it, I think there was a lot of talk between students. But on campus itself, I didn't see a whole lot of what I saw in 2016, which was like flyers and like, "If you can't get a ride to the polls, this club or this organization is offering rides," and due to COVID, I think that was very limited and restricted.
---
Asset ID: 2021.03.07.e
Themes: Voting, activism, university, college, movements, COVID-19, technology, social media, midterm elections, activism
Date recorded: January 29, 2021
Length of recording: 02:15 m
Related traveling exhibition: Voices and Votes: Democracy in America
Sponsor or affiliated organization: Edward R. Nabb Research Center, Salisbury University, in partnership with Maryland Humanities
More information: https://www.mdhumanities.org/programs/museum-on-main-street/2021-2022-tour/