A First-time Voting Experience: Allison Carey, Maryland
Frostburg, Maryland
Story Narrative: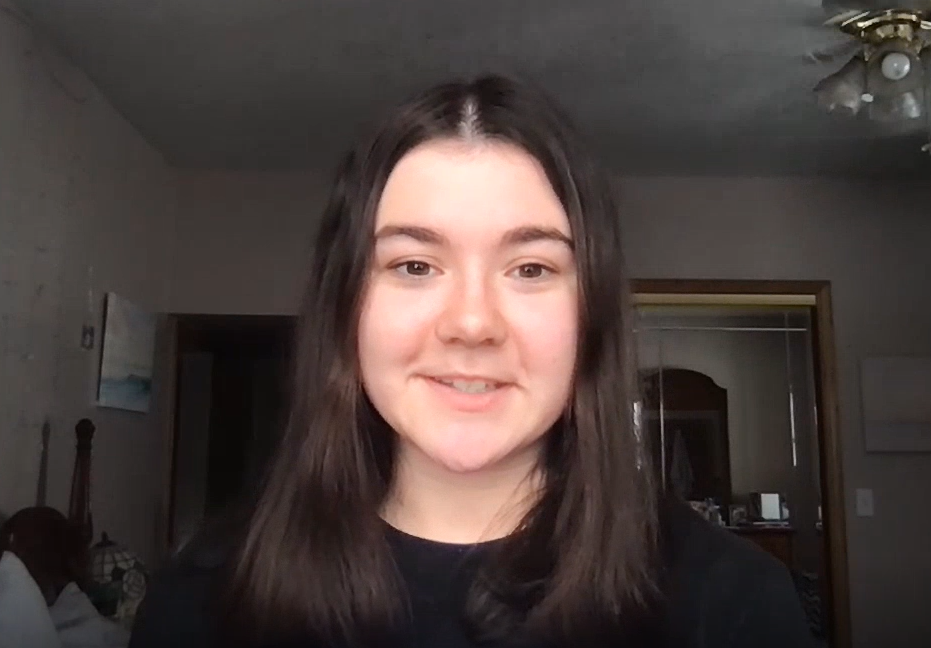 This snapshot was gathered in conjunction with the Maryland Voices initiative at Maryland Humanities, specifically to supplement the "Voices and Votes: Democracy in America" traveling exhibition from the Smithsonian's Museum on Main Street program. This collection, made up of stories of first-time voters between the ages of 18 and 24, showcases the experiences of young people as they wrestled with the 2020 presidential election, issues around social justice, the environment, immigration, and the pandemic.
Allison Kerry (00:00): My name is Alison Kerry, and I'm from Frostburg, Maryland. And I am a senior at Mountain Ridge High School. My most memorable memory from the 2020 election and my experience was I actually had to go to the voting center three times because it was so packed and the line was so long. And even whenever I actually went to vote, it took me probably an hour and a half before I actually got to vote. I thought that it was an overall cool experience. And the people that I was in line with were friendly.
Allison Kerry: (00:48) I mean, obviously, we had to stay a safe distance away from each other because of COVID. But people in line were friendly and had nice conversations with people. And whenever you got to actually go in the building and get ready to vote, it was a swift experience, in an out. It was very efficient.
Allison Kerry: (01:12) Yeah. It definitely made me feel grown up and like an adult that I was finally able to vote. And especially in this election, that there was so much hype around it. And it was a very important election. So, I think that this was a very neat experience to be able to vote for the first time in this election.
Allison Kerry: (01:13) I think that it was important because there's so many political issues that divide people based on their political views. And I feel like that really shouldn't be how it should be. And we should work together as a democracy and as a whole, as American people, instead of based on your political agenda and your political views.
---
Asset ID: 2021.03.01.b
Themes: Voices and Votes, voting, elections, president, first-time voting, community
Date recorded: January 26, 2021
Length of recording: 2:06 m
Related traveling exhibition: Voices and Votes: Democracy in America
Sponsor or affiliated organization: Allegany Museum, in partnership with Maryland Humanities
More information: https://www.mdhumanities.org/programs/museum-on-main-street/2021-2022-tour/