Does Your Vote Matter: Sabrina Epstein, Maryland
As told by Sabrina Epstein
Baltimore, Maryland
Story Narrative: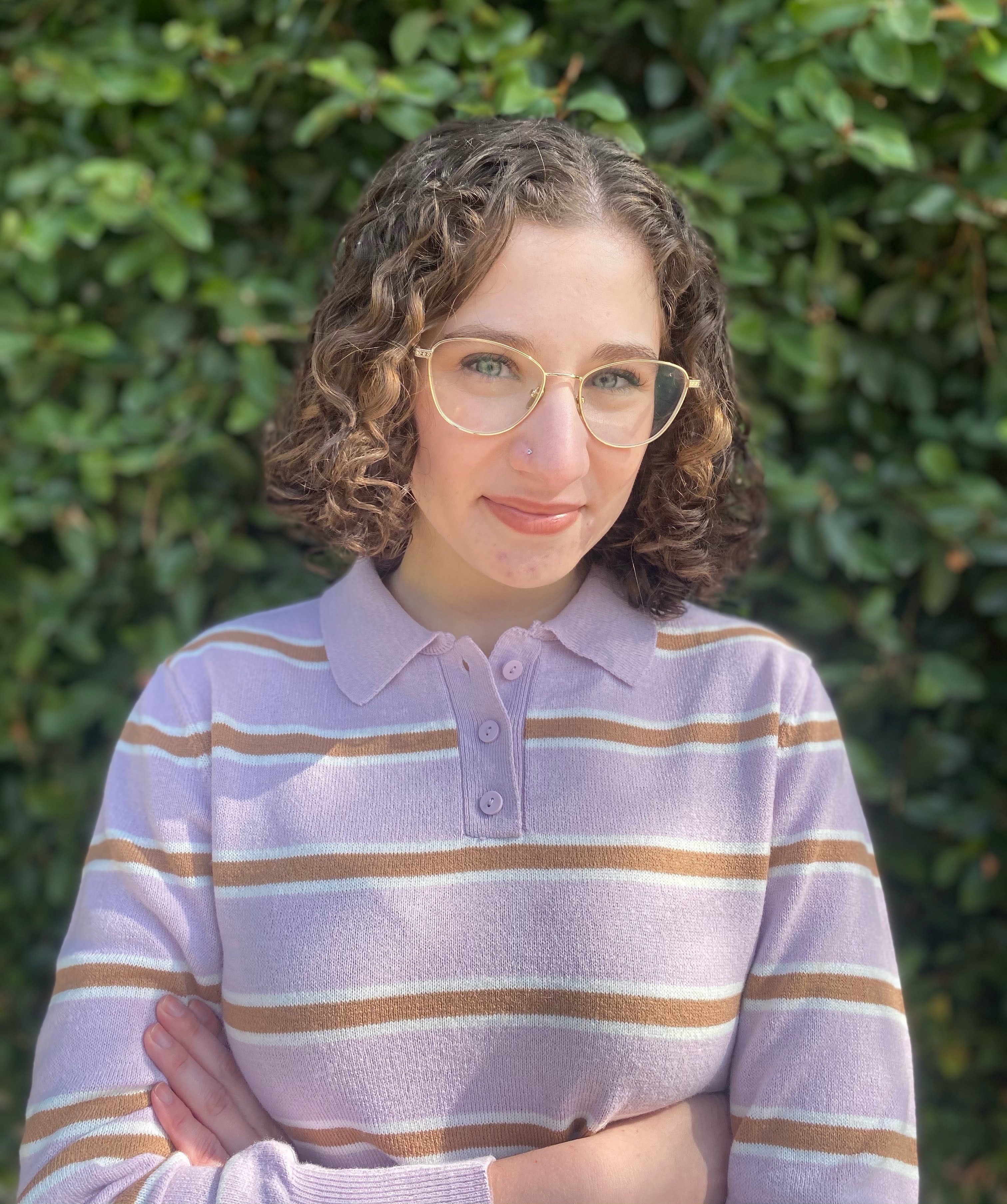 This snapshot was gathered in conjunction with the Maryland Voices initiative at Maryland Humanities, specifically to supplement the "Voices and Votes: Democracy in America" traveling exhibition from the Smithsonian's Museum on Main Street program. This collection, made up of stories of first-time voters between the ages of 18 and 24, showcases the experiences of young people as they wrestled with the 2020 presidential election, issues around social justice, the environment, immigration, and the pandemic.
Sabrina Epstein (00:00): Hi, I'm Sabrina Epstein. I live in Baltimore, Maryland right now, but I'm originally from San Antonio, Texas. And I'm a student at Johns Hopkins University.
Sabrina Epstein (00:12): If someone were to come up to me and say that their vote didn't count, I would try to encourage people by saying how easy it is to go vote. It doesn't take very long, especially if you go to early voting. During COVID, unfortunately it's been a little bit more complicated to vote and the options have changed, but voting is the start of the process for political engagement in my mind. And it does count. I mean, in my congressional district two years ago, the race came down to less than a thousand votes. So if that is so few people, and I know for local elections, it comes down to even fewer so often. So it really does count and it should be so simple to vote. Unfortunately, it isn't always, but it should be. So that would be the way I try to encourage people.
Sabrina Epstein (01:17): I definitely grew up with a sense of civic engagement around me. Both of my parents would always go to vote, for local elections also. And for a time, my mom was working as a political organizer on some state issues. So, we were a very civically engaged family, and I'm proud of that. But, even if you're not from a family like that, it might seem intimidating. Like I know I'm privileged to have that background and that my parents encouraged and expected me to vote, but everyone should. You don't have to come from a specific background.
---
Asset ID: 2021.03.15.b
Themes: Politics, voting, family, parents, civic engagement, duty, responsibility, elections, COVID-19
Date recorded: February 19, 2021
Length of recording: 02:02 m
Related traveling exhibition: Voices and Votes: Democracy in America
Sponsor or affiliated organization: Maryland Humanities
More information: https://www.mdhumanities.org/programs/museum-on-main-street/2021-2022-tour/