Does Your Vote Matter: Reeve Kennedy, Maryland
Frostburg, Maryland
Story Narrative: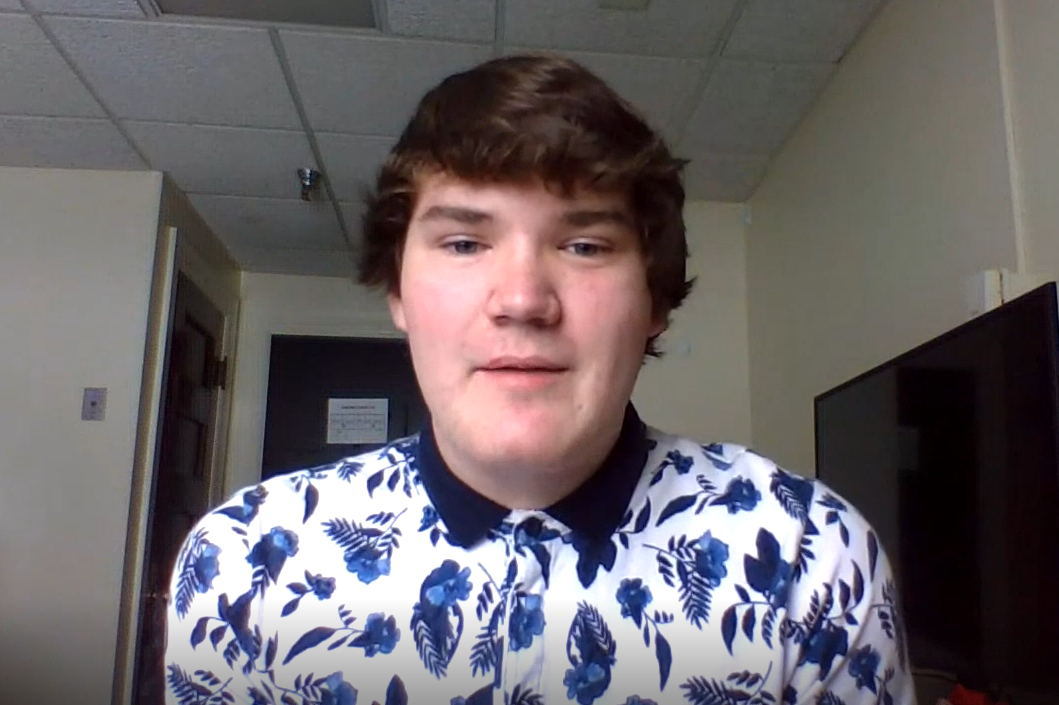 This snapshot was gathered in conjunction with the Maryland Voices initiative at Maryland Humanities, specifically to supplement the "Voices and Votes: Democracy in America" traveling exhibition from the Smithsonian's Museum on Main Street program. This collection, made up of stories of first-time voters between the ages of 18 and 24, showcases the experiences of young people as they wrestled with the 2020 presidential election, issues around social justice, the environment, immigration, and the pandemic.
Reeve Kennedy (00:00): I'm Reeve Kennedy, I'm 18, and I go to Frostburg University. I have a double major in English with a literature focus and law and society with a legal studies focus. So democracy and voting is kind of my thing, really.
Reeve Kennedy (00:14): I am a believer in every single vote matters, whether we have the electoral college, whether your entire community is voting the other way because where I'm from on the statistics, it on the statistics, it voted red Dundalk (Maryland) was red, but I voted blue and blue came out on top in Maryland and overall. So, I'm a firm believer that every single vote matters.
Reeve Kennedy (00:35): And even if they win by a large majority, that one vote was still a part of that majority. You're a part of that. It's a part of you. It's something that you stood for and you stood up and did. So even if the number of, per se, might not have exactly mattered, in the grand scheme of things that support that you did, that backing that you gave that day is important. And I feel like everyone needs their voice to be amplified.
---
Asset ID: 2021.03.14.b
Themes: Elections, voting, participation, political parties, Maryland, political parties
Date recorded: February 1, 2021
Length of recording: 00:55 s
Related traveling exhibition: Voices and Votes: Democracy in America
Sponsor or affiliated organization: Allegany Museum, in partnership with Maryland Humanities
More information: https://www.mdhumanities.org/programs/museum-on-main-street/2021-2022-tour/