Does Your Vote Matter: Madison Kirkpatrick, Maryland
As told by Madison Kirkpatrick
Cumberland, Maryland
Story Narrative: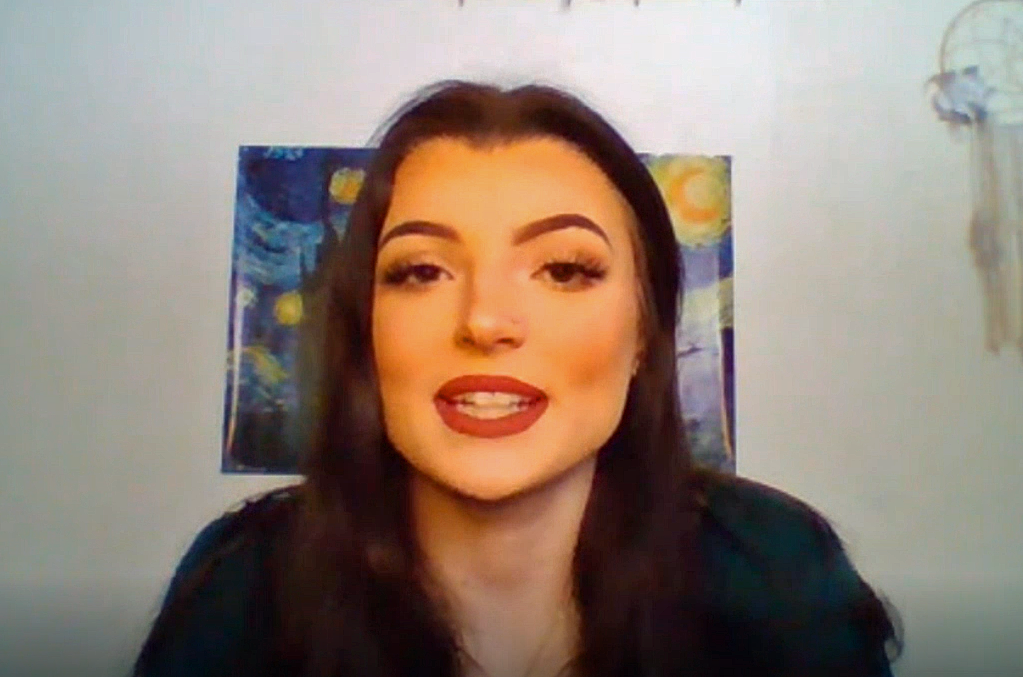 This snapshot was gathered in conjunction with the Maryland Voices initiative at Maryland Humanities, specifically to supplement the "Voices and Votes: Democracy in America" traveling exhibition from the Smithsonian's Museum on Main Street program. This collection, made up of stories of first-time voters between the ages of 18 and 24, showcases the experiences of young people as they wrestled with the 2020 presidential election, issues around social justice, the environment, immigration, and the pandemic.
Madison Kirkpatrick (00:01): Okay. I'm Madison Kirkpatrick. I'm 18 years old and I go to Allegany College of Maryland here in Cumberland, Maryland. It was my mother and my grandmother's first time voting as well. Us three went all together, and we all three felt that this was definitely the most important election.
Madison Kirkpatrick (00:18): I kind of convinced them to come vote with me and share this experience, and it was quite wonderful having three generations of women come together to make such a beautiful change. And it was a very exciting and fulfilling moment in my life. I was very proud of them, and it was very exciting to all experience it for the first time together.
Madison Kirkpatrick (00:38): They felt as if their whole life they were kind of disconnected from elections. It didn't really matter, or like [inaudible 00:00:46] participated in them. They didn't really feel as if their voice meant anything. And I feel as if after our long conversations and great talks, and we had very many really educational conversations about this, and I felt as if it benefited all of us.
Madison Kirkpatrick (01:04): And afterwards, we all came to such a powerful conclusion that it was very important, and we were very excited and thrilled to get the opportunity to vote.
---
Asset ID: 2021.03.12.c
Themes: Generations, Family, Grandmothers, voting, elections, civic discourse, responsibility
Date recorded: January 29, 2021
Length of recording: 01:12 m
Related traveling exhibition: Voices and Votes: Democracy in America
Sponsor or affiliated organization: Allegany Museum, in partnership with Maryland Humanities
More information: https://www.mdhumanities.org/programs/museum-on-main-street/2021-2022-tour/