Does Your Vote Matter: Delanie Blubaugh, Maryland
As told by Delanie Blubaugh
Cumberland, Maryland
Story Narrative: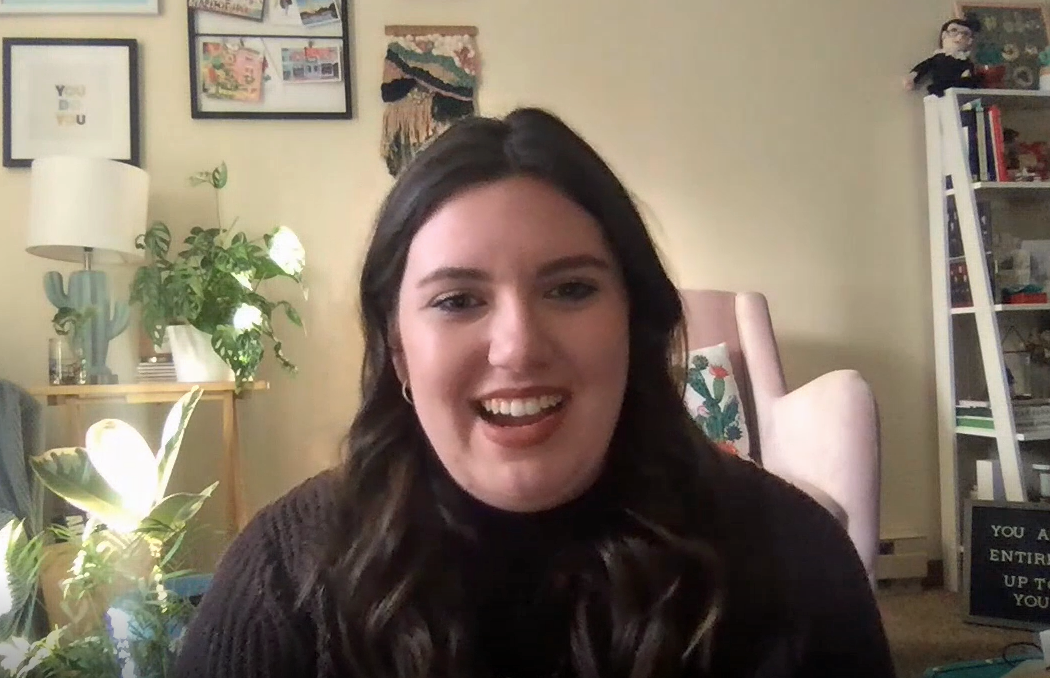 This snapshot was gathered in conjunction with the Maryland Voices initiative at Maryland Humanities, specifically to supplement the "Voices and Votes: Democracy in America" traveling exhibition from the Smithsonian's Museum on Main Street program. This collection, made up of stories of first-time voters between the ages of 18 and 24, showcases the experiences of young people as they wrestled with the 2020 presidential election, issues around social justice, the environment, immigration, and the pandemic.
Delanie Blubaugh (00:00): Okay. My name is Delanie Blubaugh. I am a junior political science and legal studies double major at Frostburg State University, in Frostburg, Maryland, so all the way up in the mountains in Western Maryland. When it comes to state and local politics, one vote matters. A lot of elections came down to one or two votes. Every voice matters. Every vote counts.
Delanie Blubaugh (00:24): Sure, it's hard to see that when you're looking at the presidential election and seeing like 6 million voters or 12 million voters or however many people voted in the presidential election. You're like, "Well, one out of 6 million people, they didn't hear me directly."
Delanie Blubaugh (00:41): But especially when you are partaking in your civic duty locally, local elections can come down to one vote. That can change the trajectory of a city council or a county commission for the next however many years that those individuals serve together. I definitely think just one voice counts.
---
Asset ID: 2021.03.08.b
Themes: Voting, elections, city council, local, participation, civic duty
Date recorded: January 29, 2021
Length of recording: 01:03 m
Related traveling exhibition: Voices and Votes: Democracy in America
Sponsor or affiliated organization: Allegany Museum, in partnership with Maryland Humanities
More information: https://www.mdhumanities.org/programs/museum-on-main-street/2021-2022-tour/